Ten people have been arrested in China for distributing VALORANT cheat, with profits surpassing US$4.1 million.
CHINA – Ten individuals have been arrested in China for developing and distributing AI cheat tools targeted for the game VALORANT, as disclosed by the Yijiang Public Security Bureau via Weibo. This represents the nation's first crackdown on AI cheat.
This arrest emerged following a month-long joint investigation and collaboration between local law enforcement and Tencent, involving transactions amounting to over RMB 30 million, approximately equivalent to US$4.1 million, as dated September 22, 2023. After interrogation, 10 criminal suspects confessed to their illegal and criminal acts. The case is still under further processing.
The operation unfolded on September 15, where more than 20 law enforcement officers carried out coordinated raids across multiple sites in Zhejiang, Chongqing, and other provinces. It resulted in the detention of ten individuals, including two individuals responsible for developing cheats and eight "agents". The operation also confiscated a number of equipment and materials including over 17 computers, 11 mobile phones, source codes, and other hardware components.
ALSO READ: DRX, T1, Cloud9 invited to TEN VALORANT Global Invitational in Korea
With VALORANT, Riot Games elevated their anti-cheat measures, implementing the Vanguard system designed to end games the moment a cheater is detected. However, a significant number still manage to bypass the system, leading to games being compromised by hackers. AI cheat tools usually run outside of an operating system and are undetectable by the usual kernel-level anti-cheats.
Based on the official statements from VALORANT on Weibo, 无畏契约 (VALORANT) has been equipped with robust features and has committed to combating the use of cheating software and external tools since its launch. However, the developer has also pointed out a worrying trend where cheating increasingly employs AI technology, providing a broader array of tools to avoid detection and enhance capabilities.
Over the past month from August 25 to September 18, more than 770 cheat tools have been detected, according to the official record shared, resulting in the banning of more than 39 thousand accounts and over 10 thousand machines due to cheating activities.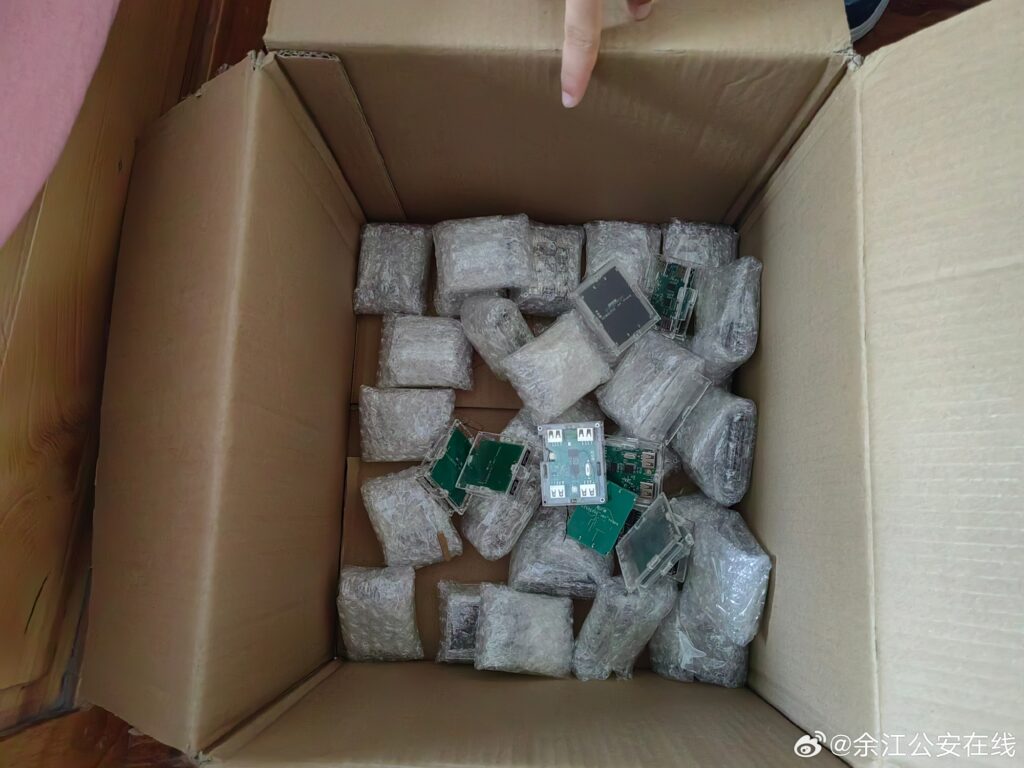 VALORANT has been actively cooperating with Tencent's security, technical, and legal teams to ensure a secure and fair gaming environment. It plans to enhance its defenses against diverse cheating methods and tackle behaviors that compromise the game's integrity.
"Fairness is the bottom line of competitive games. VALORANT will continue to uphold the concept of "pursuing fairness to the end," maintaining a "zero tolerance" stance towards any cheating behaviors involving "plugins". We are willing to maintain closer communication with players and work together to maintain a positive gaming environment in China."
---
For more insights on the Asian VALORANT scene and upcoming content like this, be sure to like and follow VALO2ASIA on Facebook, Twitter & Instagram.
---
Cover photo courtesy of 余江公安在线/Weibo