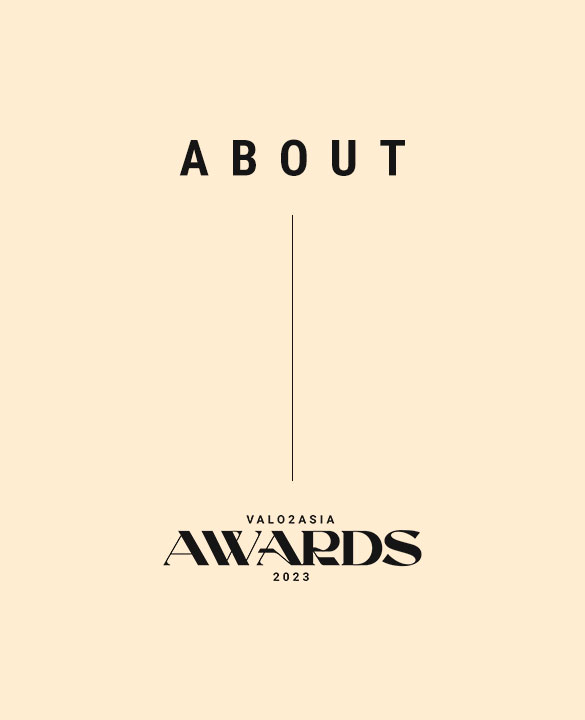 What is the VALO2ASIA Awards?
The VALO2ASIA Awards is one of the initiatives to honor those who have excelled during the year and those who have raised the bar for Asian VALORANT to be on par with other regions. Every year, a 20-member panel from APAC, consisting of current and former professionals in the industry, will compile a list of the best 20 players of the year. Each player selected as a nominee was chosen after a thoughtful evaluation of their respective performances throughout the season.
We want to honor those who have achieved outstanding results throughout the year, those who have lifted the standard of Asian VALORANT. The VALO2ASIA Awards is one of our long-term initiatives to elevate the Asian VALORANT ecosystem.
Why does it matter?
Awards do not only acknowledge success; they recognize many other qualities: ability, struggle, effort, and above all, excellence.
We have an important role in the community: to showcase the stars that left the biggest mark in the past 365 days.
Other than recognizing their success, VALO2ASIA wants to help elevate their personal brand, as we believe it is one of the elements that every single player in the ecosystem must have in order to thrive; what sets them apart from the rest?
Panel of Judges
The rankings are shaped by the collective input of a 20-member judging panel, with their individual votes combined to produce a consolidated list. Our panelists are a diverse mix of talents, bringing insights from the Challengers League, Game Changers, Ascension, and the VCT Pacific League. With their varied perspectives and our broad sample size, we believe the results will be a true representation of the season.
Presenting our Panel of Judges for this year: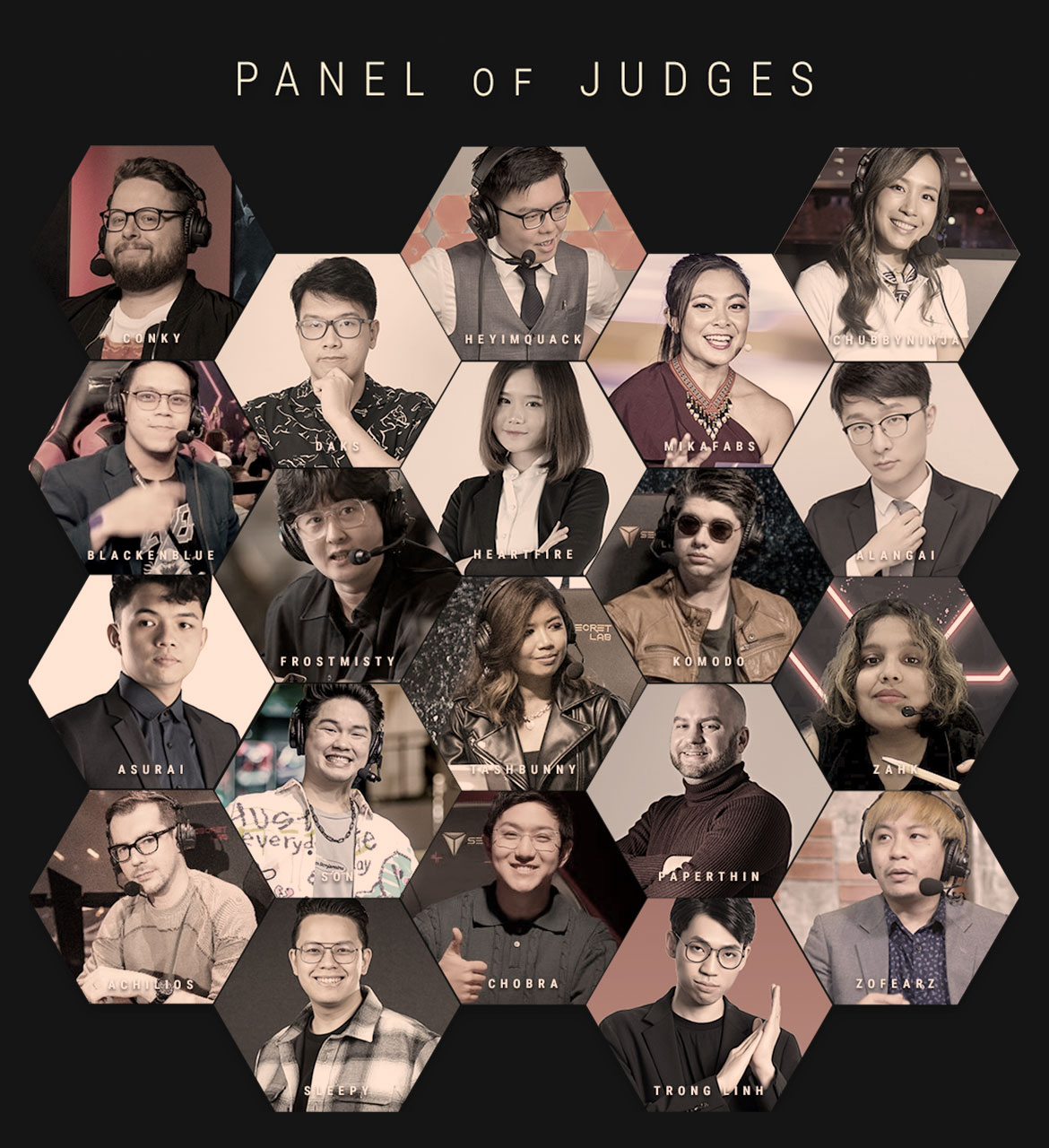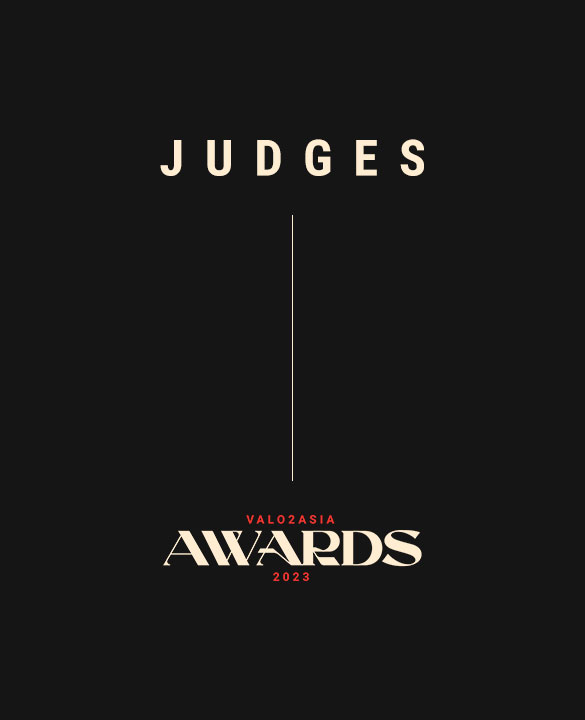 Our Panel of Judges
All twenty judges come from various backgrounds, from casters, analysts, former professionals, and community members from eleven different nations. We always strive to represent all members of the Asian VALORANT community and at the same time acknowledge their unsung contributions behind the curtain.
---
Meet The VALO2ASIA Awards 2023's Top 20 APAC Players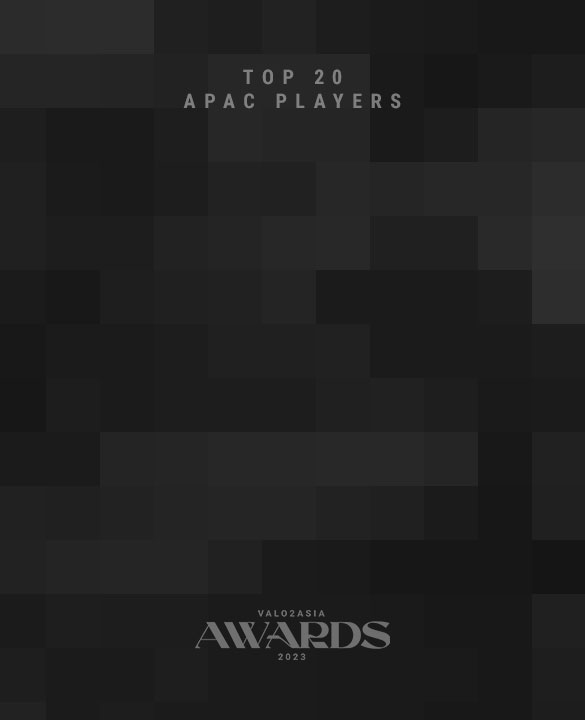 Rank
Name
Team
#20
🇮🇩 David "xffero" Monangin
Rex Regum Qeon
#19
🇹🇭 Patiphan "CGRS" Posri
Paper Rex

Current team: MiTH
#18
🇨🇳 Wang "nobody" Senxu
EDward Gaming
#17
🇰🇷 Kim "Zest" Gi-seok
DRX
#16
🇰🇷 Lee "k1Ng" Seung-won
Gen.G

Current team: T1
#15
🇯🇵 Yuma "Dep" Hashimoto
ZETA DIVISION
#14
🇵🇭 Adrian "invy" Reyes
Team Secret
#13
🇰🇷 Kim "stax" Gu-taek
DRX
#12
🇨🇳 Wan "CHICHOO" Shunzhi
EDward Gaming
#11
🇰🇷 Goo "Rb" Sang-min
DRX
#10
🇰🇷 Ha "Sayaplayer" Jung-woo
T1
#9
🇮🇩 Aaron "mindfreak" Leonhart
Paper Rex
#8
🇮🇩 Cahya "Monyet" Nugraha
Global Esports

Current team: Paper Rex
#7
🇰🇷 Yu "BuZz" Byung-chul
DRX
#6
🇨🇳 Zheng "ZmjjKK" Yongkang
EDward Gaming
#5
🇲🇾 Khalish "d4v41" Rusyaidee
Paper Rex
#4
🇰🇷 Kim "MaKo" Myeong-kwan
DRX
#3
🇷🇺 Ilia "something" Petrov
Paper Rex
#2
🇮🇩 Jason "f0rsakeN" Susanto
Paper Rex
#1
🇸🇬 Wang "Jinggg" Jing Jie
Paper Rex
---
Meet The VALO2ASIA Awards 2023's Top 5 APAC Game Changers Players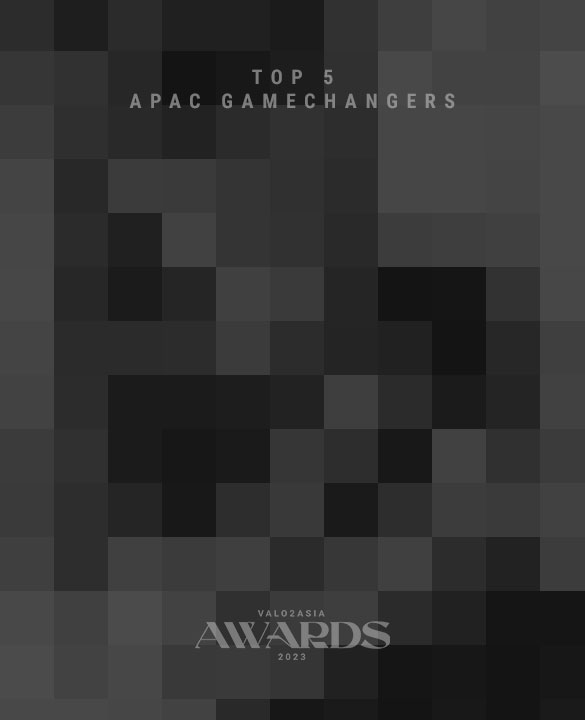 Rank
Name
Team
#5
🇲🇾 Nurul "Ayumiii" Aini
Rex Regum Qeon Kaguya

Current team: –
#4
🇵🇭 Kelly "shirazi" Jaudian
Team SMG
#3
Alexandria "Alexy" Francisco
Team SMG
#2
🇮🇩 Odella "enerii" Abraham
Team SMG
#1
🇸🇬 Abigail "Kohaibi" Kong
Team SMG
---
Meet The VALO2ASIA Awards 2023's Top 5 APAC Challengers Players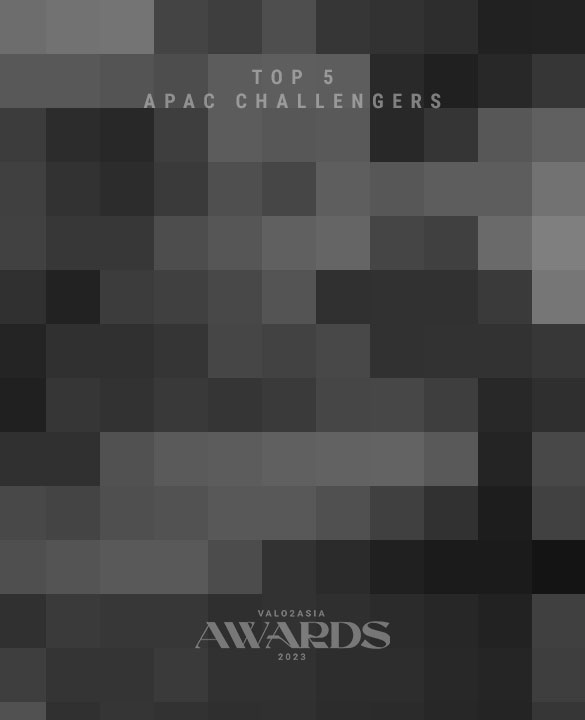 Rank
Name
Team
#5
🇮🇩 Gary "blaZek1ng" Dastin
BOOM Esports

Current team: Global Esports
#4
🇻🇳 Công Anh "crazyguy" Ngô
Bleed Esports
#3
🇸🇬 Tyler "juicy" Aeria
Bleed Esports
#2
🇷🇺 Maksim "Jemkin" Batorov
SCARZ

Current team: Rex Regum Qeon
#1
🇹🇭 Nutchaphon "sScary" Matarat
Bleed Esports
---
Meet The VALO2ASIA Awards 2023's Honorable Mentions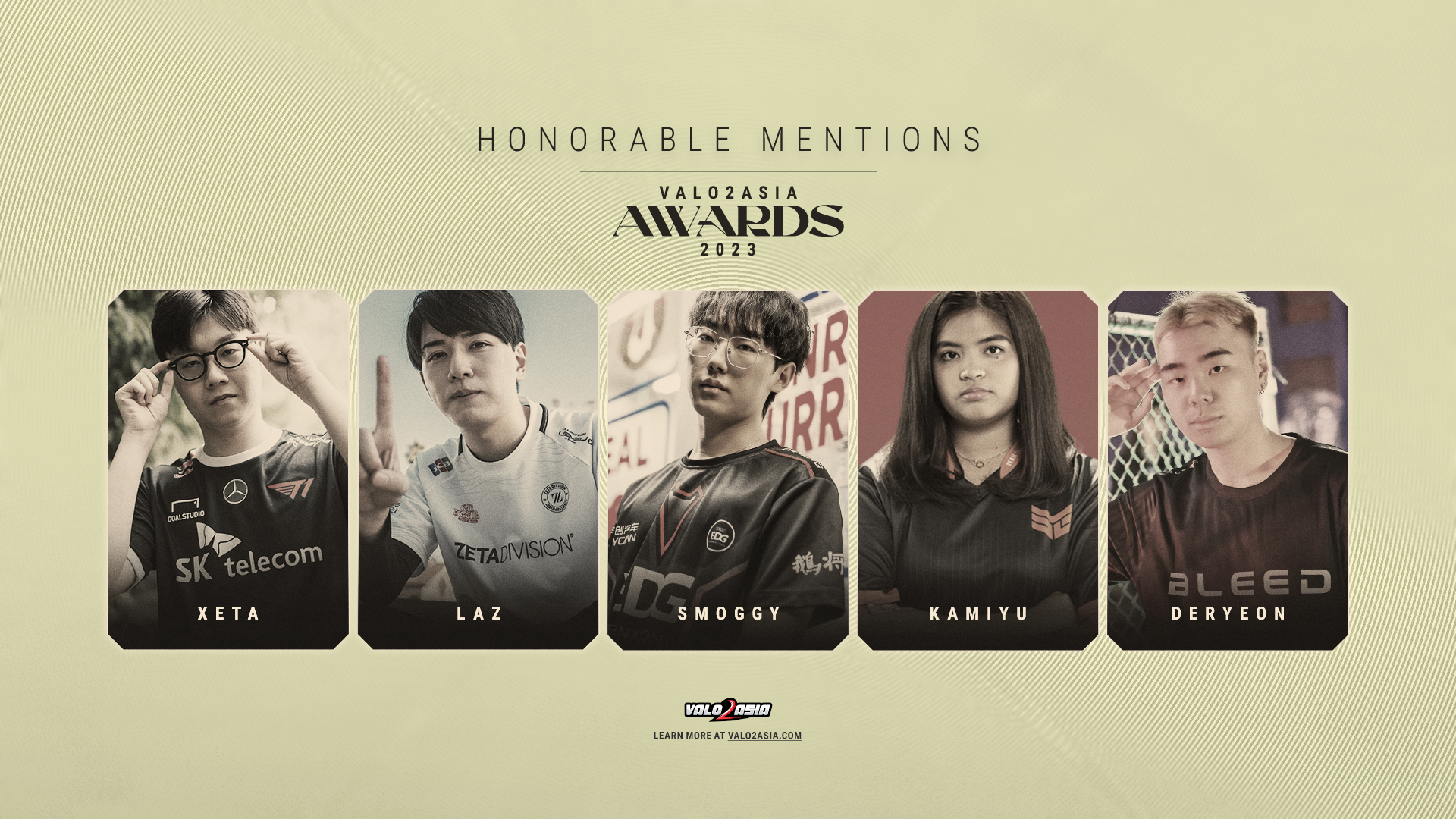 | | |
| --- | --- |
| Name | Team |
| 🇰🇷 Son "xeta" Seon-ho | T1 |
| 🇯🇵 Koji "Laz" Ushida | ZETA DIVISION |
| 🇨🇳 Zhang "Smoggy" Zhao | EDward Gaming |
| 🇵🇭 Camille "Kamiyu" Enriquez (APAC GC) | Team SMG |
| 🇸🇬 Derrick "Deryeon" Yee (APAC CL) | Bleed Esports |
---
Stay tuned for further updates, facts, and more starting November 4! Be sure to like and follow VALO2ASIA on Facebook, Twitter & Instagram.
---
#VALO2ASIA #TheVALO2ASIAAwards
---
The VALO2ASIA Awards is not affiliated with or sponsored by Riot Games, Inc. or VALORANT Esports.