Khalish "d4v41" Rusyaidee's reliability, consistency, and high skill floor earned him a spot among the top 5 players this year.
MALAYSIA – Khalish "d4v41" Rusyaidee of Paper Rex takes home the 5th spot on VALO2ASIA's Top 20 APAC Players of the Year ranking with consistency throughout the year for Paper Rex and superb impact in the server. The 25-year-old makes his third appearance on the Top 20 Players of the Year list as the only Malaysian representative, achieving his highest placement so far.
The mid-season introduction of something to the PRX team during their VCT Pacific campaign brought some adjustments for d4v41, as he had to adapt to sharing the limelight with yet another star player after having f0rsakeN and Jinggg. Despite this, he experienced one of his most successful years with Paper Rex, a team many regard as one of the most stacked APAC rosters ever assembled. His reliability, consistency, and high skill floor earned him a spot among the top 5 players this year.
ALSO READ: VALO2ASIA Awards expand Game Changers category to Top Five in 2023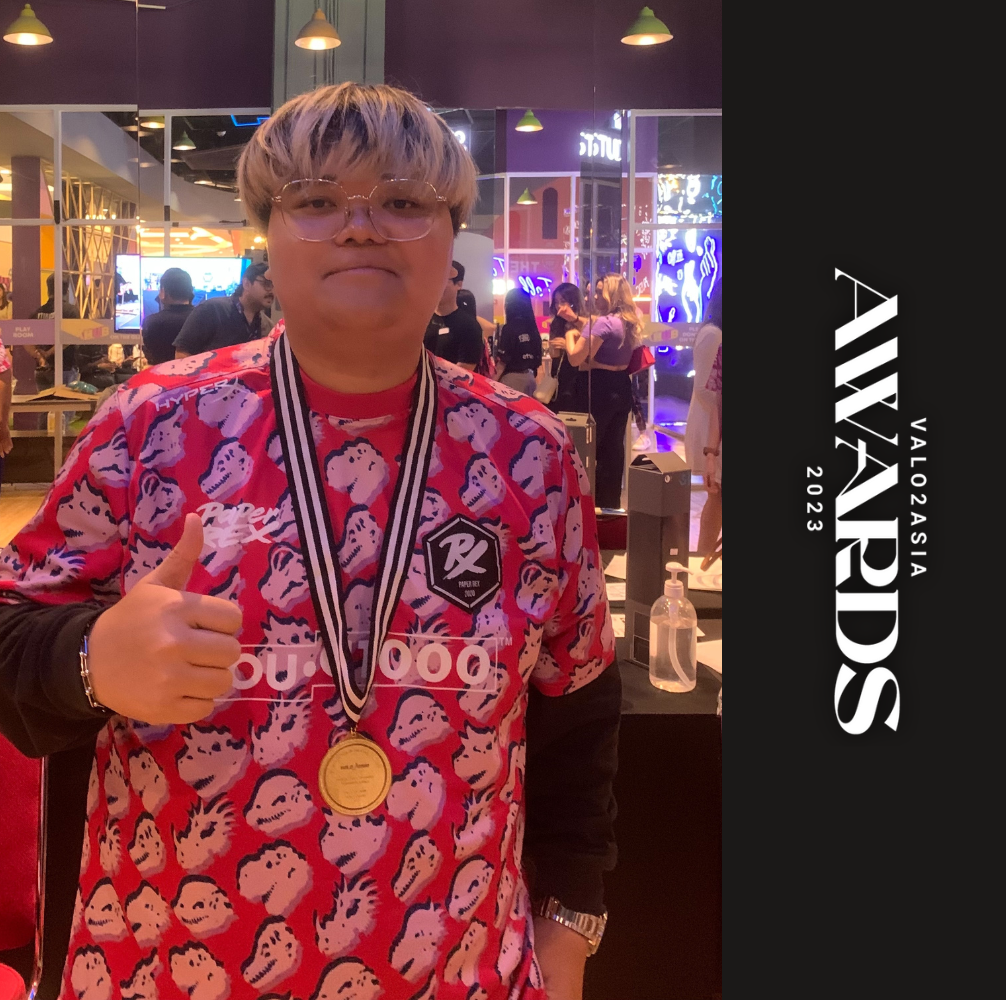 Here's what the voting panel members of the 2023 VALO2ASIA Awards have to say about d4v41:
Nico "blackenBlue" Gayoso:
"I can't count the number of times I've seen d4v41 come up with a huge round/game-saving play this year. I'm not talking about 1vX clutches, I'm talking about huge team fights, scrambles on the site, and sudden moments where somehow, someway, during the chaos of the ensuing clash of two teams, be it a full execute or retake-type situation, d4v41 pulls out an incredibly-timed and perfectly placed play that just saves the entirety of the PRX round.
Sometimes it's with a great flash in the heat of the moment, other times it's just him immaculately finding a 3k to trade out the rest of his team and put them in a winnable situation. The amount of impact he has had for Paper Rex cannot be understated. If he's got one defining factor, it's converting the perfect heads-up play for the moment."
Natasha "Tashbunny" Hashim:
"d4v41 has shown some of the most impressive growth I have ever seen in the past year. His ability to clutch, enable his teammates, and even have fun at the same time is amazing to see."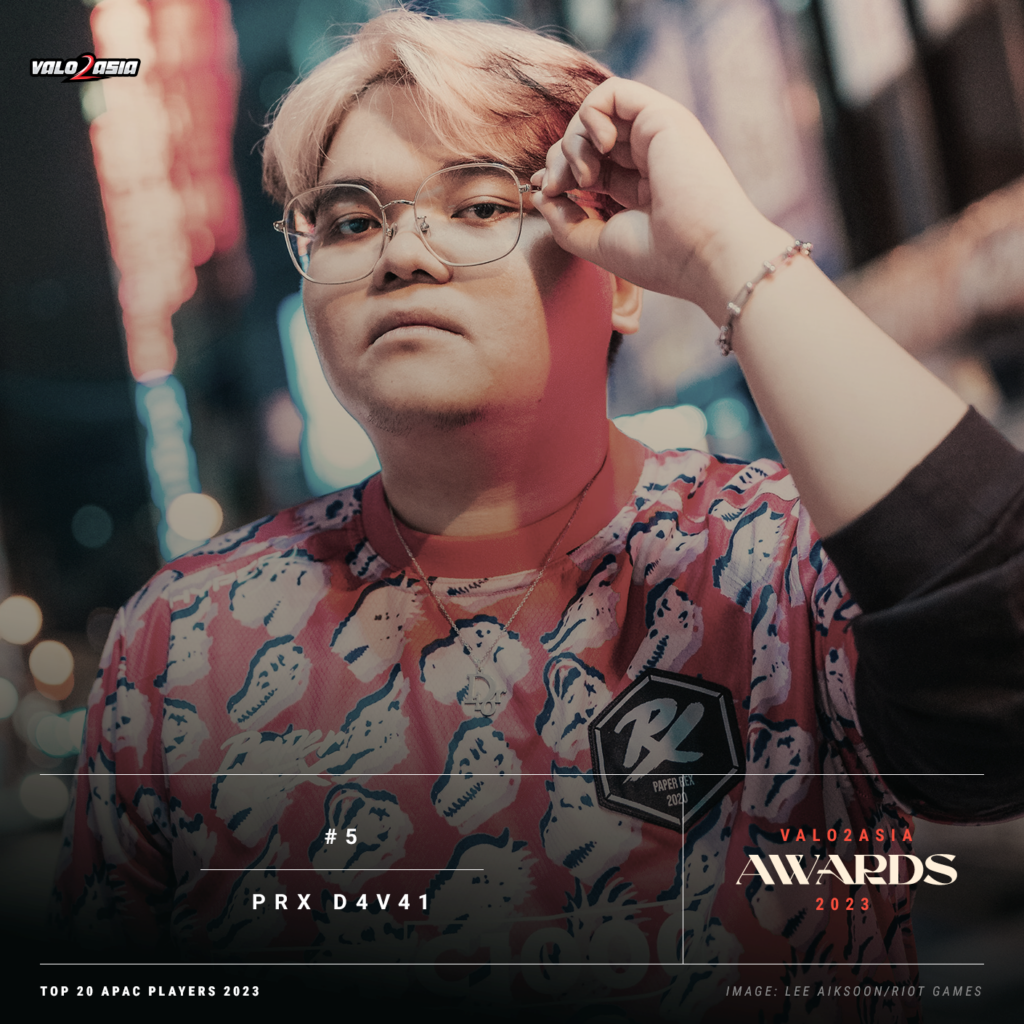 ---
VALO2ASIA is not affiliated with or sponsored by Riot Games, Inc. or VALORANT Esports.
Cover photo courtesy of Colin Young-Wolff/Riot Games