Exy has been on top Korean teams for a long time, and looks to bring those results to DWG KIA heading into 2022.
SOUTH KOREA — DWG KIA have made yet another roster move this offseason, bringing in former TNL Esports player Park "exy" Geun-cheol.
Exy began play with Korean free agent team No Mercy in 2020. Good performances there led to him being picked up, alongside Yeom "eKo" Wang-ryong to play with Quantum Strikers, Vision Strikers' sister team. Quantum Strikers were signed by TNL Esports at the end of 2020, and exy has played for them every event since.
TNL were up-and-down throughout 2021. At times, they challenged the best, but mostly they were a middle-of-the-pack team. In Stage 3 they found some real success, but lost to Vision Strikers in the semifinals, failing to make Masters Berlin. Following this disappointing end of the year, TNL played in and won, an offseason event before disbanding.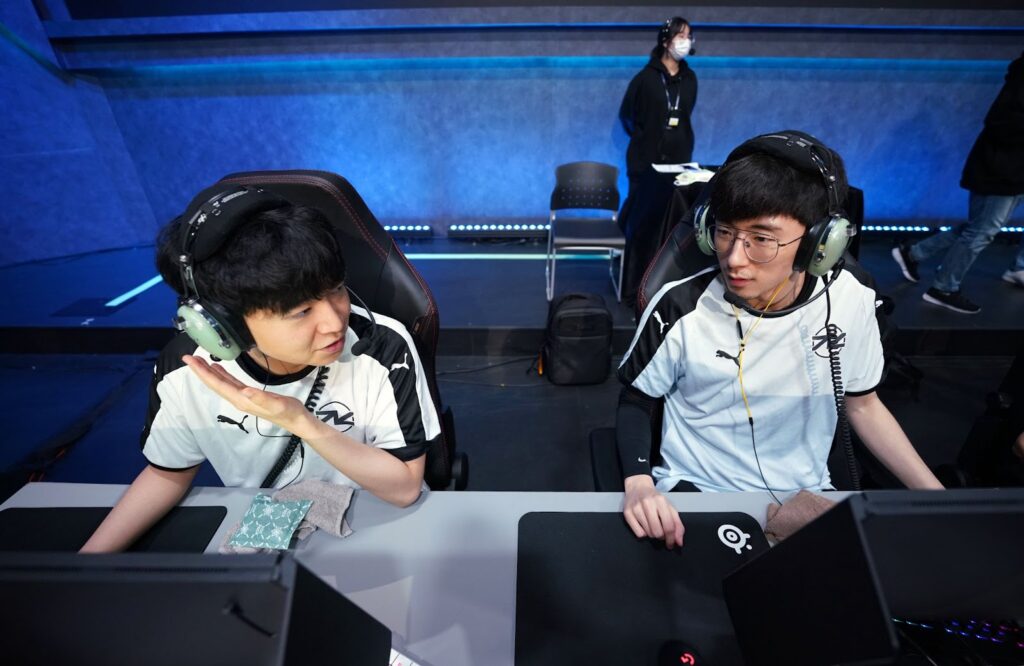 What's next for DWG KIA's roster?
As it stands, DWG KIA currently fields seven players. They added Yoon "hyeoni" Hyun-seok to their 2021 lineup prior to exy. Somewhere, players have to go – we will see what DK decides to do in the coming weeks.
Purely based on firepower, Kim "Eugene" Su-yeong seems like the likeliest player to be replaced. That would still leave DK with six of the best players in Korea, though, and someone wouldn't be getting the playtime that a player of their calibre would deserve. There's a hard deadline of February 4 for this – the beginning of the VCT 2022 in Korea.
With exy's addition, DWG KIA now have the following seven-man roster:
🇰🇷 Kim "Eugene" Su-yeong
🇰🇷 Kim "t3xture" Na-ra
🇰🇷 Lee "Jeong Hi" Jeong-ha
🇰🇷 Kang "iNTRO" Seung-gyun
🇰🇷 Yoon "hyeoni" Hyun-seok
🇰🇷 Jeong "Esperanza" Jin-cheol
🇰🇷 Park "exy" Geun-cheol
🇰🇷 Kang "solo" Keun-chul (Head coach)
🇰🇷 Hong "Eraser" Chang-pyo (Coach)
🇰🇷 Han "Calmly" Dong-geun (Coach)
---
For more insights on the Asian VALORANT scene and upcoming content like this, be sure to like and follow VALO2ASIA on Facebook, Twitter & Instagram.
---
Cover photo courtesy of DWG KIA