Four members of DWG KIA VALORANT have tested positive for COVID-19, the organization announced.
SOUTH KOREA — Four players of DWG KIA have tested positive for COVID-19 just days before the start of VCT Korea Stage 1 Challengers. The entire DWG KIA VALORANT team will remain in quarantine in accordance with the necessary health protocol. The organization also stated that it is actively monitoring the situation.
Other DWG KIA employees have undertaken self-diagnostic tests, rapid antigen tests, and PCR tests, as well as other precautionary measures, in an effort to limit the virus's spread at the organization's headquarters. In the meantime, all members of DWG KIA VALORANT are self-isolating to prevent the virus from spreading. "DAMWON KIA will do its best to ensure that the players finish the game in good health. We apologize for causing concern to our fans. thank you." the statement reads, through a translated machine.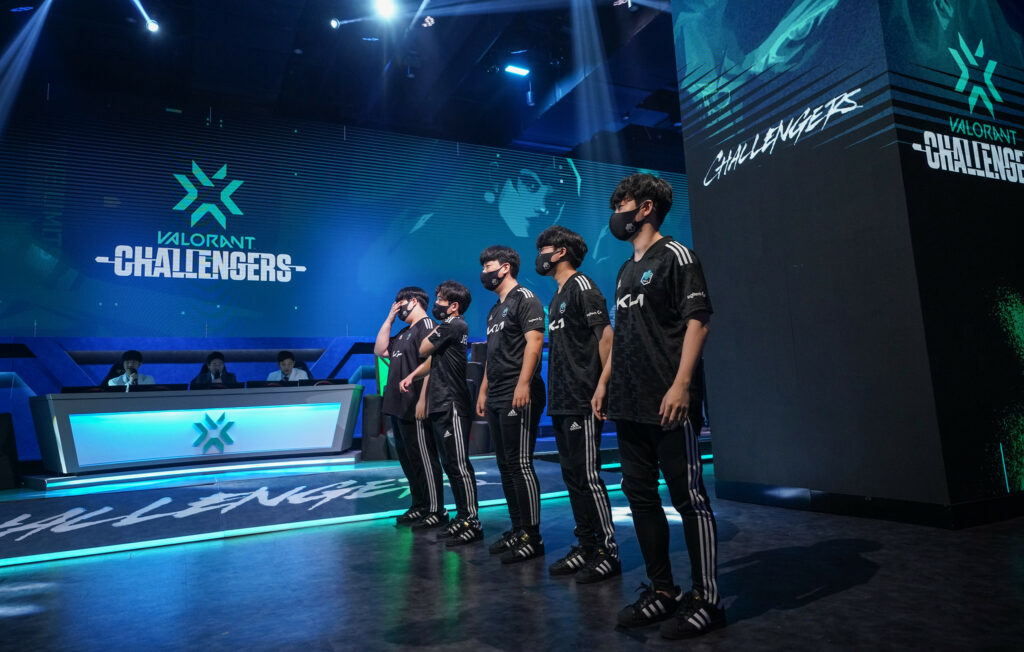 According to VALORANT Champions Tour Korea's COVID-19 protocol guidelines, teams are permitted to play from isolation when regular LAN competitions are not feasible. DWG KIA will have to play in isolation until all tests come back negative. VCT Korea Stage 1 Challengers is scheduled to take place at Sang-am Colosseum (formerly Sang-am OGN Studio) this week in Seoul.
DWG KIA are set to play their first match in VCT Korea Stage 1 Challengers against Choi "10X" Jin-woo's HolyMolly on February 24, 14:00 SGT.
ALSO READ: VCT Korea Stage 1 Challengers Group Stage matchups set
More to come…
---
For more insights on the Asian VALORANT scene and upcoming content like this, be sure to like and follow VALO2ASIA on Facebook, Twitter & Instagram.
---
Cover photo courtesy of VALORANT Esports Korea/Riot Games