VALO2ASIA.com has prepared you with a list of settings and gears Jason "f0rsakeN" Susanto uses to face all of the best Asian teams!
Jason "f0rsakeN" Susanto is a professional VALORANT player from Indonesia. He was born on March 25, 2004, in Indonesia. His professional career began in 2017 when he was signed to Recca Academy in Counter-Strike: Global Offensive. The then 13-year-old f0rsakeN got the chance to be part of the team alongside four other upcoming stars.
Fast forward; in a pandemic, the then 16-year-old f0rsakeN sought better opportunities outside of Indonesia as there were no teams to compete in the region; Lucid Dream and Paper Rex were some of the offers that he received on the table. To cut a long tale short, Jason's selection of the latter team ended up being the banner he continues to represent until today, even after the transition to VALORANT.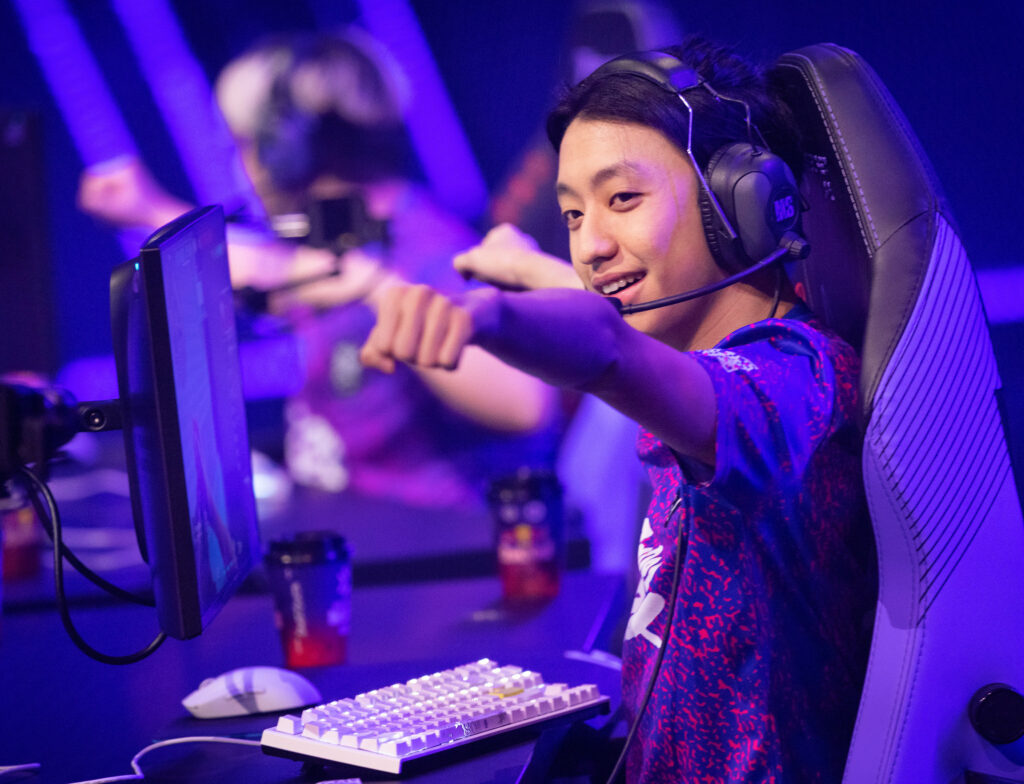 Most recently, f0rsakeN represented Southeast Asia at one of VALORANT's most anticipated events in 2021, the VCT Masters 3 Berlin, with Paper Rex. Since then, the Indonesian star has been dubbed one of Asia's most promising prospects.
Learn more about his story from the beginning by reading VALO2ASIA's f0rsakeN story part one here.
Last Update: January 2022 (Most Updated)
---
Equipment
Playing at the highest level means using equipment that will maximize your potential. For better gaming performance, a player should have the most comfortable mouse, mouse pad, monitor, headset for themselves. If these four tools are chosen properly, it can slightly advantage the player. As an FPS player, the mouse and monitor are the most important components to focus on. As we can see, f0rsakeN uses some of the best equipment available in the market right now.
| | |
| --- | --- |
| Mouse | Logitech G Pro X Superlight Wireless |
| Monitor | BENQ XL2546K 240hz |
| Mousepad | Logitech G640 |
| Keyboard | Ducky One 2 Backlit Series TKL White LED |
| Headset | HyperX Cloud ll |
| Earphone | Logitech G333 |
| Microphone | Condenser Blue Yeti |
| Webcam | Logitech C922 |
Mouse Settings
Aiming and mouse movement are essential parts of skills required to be good at VALORANT. Finding an accurate sensitivity can be struggling or even nerve-racking. The key is to use whatever feels comfortable and stick with it. It is best not to change your mouse sensitivity too frequently. Although the configuration for every person is not the same, consider trying f0rsakeN's mouse settings down below:
| | |
| --- | --- |
| Mouse Hertz | 1000 |
| DPI | 800 |
| In-game Sensitivity | 0,712 |
| Scope Sensitivity | 1 |
| Mouse Acceleration | OFF |
| Windows Sensitivity | 6/11 |
Video Settings
Different ratios allow for different resolutions, and some displays will look different from others. Nevertheless, keep in mind to use whatever resolution works best for you. There is no such thing as the best resolution for everyone. Same as mouse sensitivity, we advise you not to change your resolution too frequently to benefit your muscle memory.
ALSO READ:
| | |
| --- | --- |
| Display Mode | Fullscreen |
| Resolution | 1920×1080 |
| Aspect Ratio | 16:9 |
Material Quality – Low
Anti-Aliasing – None
Detail Quality – Low
Anisotropic Filtering – 8x
Texture Quality – Low
Improve Clarity – On
UI Quality – Low
Bloom – Off
Vignette – Off
Distortion – Off
Vsync – Off
First Person Shadows – Off
NVIDIA Reflex – On + Boost
Crosshair Settings
Finding a perfect crosshair can improve your game in a big way. One thing to consider in finding the ideal crosshair is that the crosshair should be visible in any map environment. It should not be distracting or block your viewing angle. f0rsakeN's crosshair settings can be found below:
| | |
| --- | --- |
| Color | White |
| Show Inner Lines | Off |
| Outlines | On |
| Outer Lines | 0/3/1/2 |
| Center Dot | On |
| Fade | Off |
| Movement Error | Off |
| Firing Error | Off |
---
This is a guide brought to you by VALO2ASIA to help elevate the Asian VALORANT scene. For more insights on the Asian VALORANT scene and upcoming content like this, be sure to like and follow VALO2ASIA on Facebook, Twitter & Instagram.
---