Tidus "StyroN" Goh and Danial "RedKoh" Hakim will be conducting coaching sessions for students as part of the the GAKU bootcamp program at Reality Rift, Singapore. 
SINGAPORE – GAKU is set to host a VALORANT Esports Bootcamp in Singapore following its stops in Tokyo and Virginia. Registration is now open for the bootcamp, scheduled for October 21-22 at Reality Rift Arena Bugis+, Singapore.
Supported by Singapore Cybersports & Online Gaming Association and Esports Academy, GAKU Bootcamp Academy Singapore 2023 will cover different aspects of training, including physical and esports training, supplemented by scrimmages and coaching sessions.
ALSO READ: Gen.G appoint former DFM head coach HSK to lead the team next season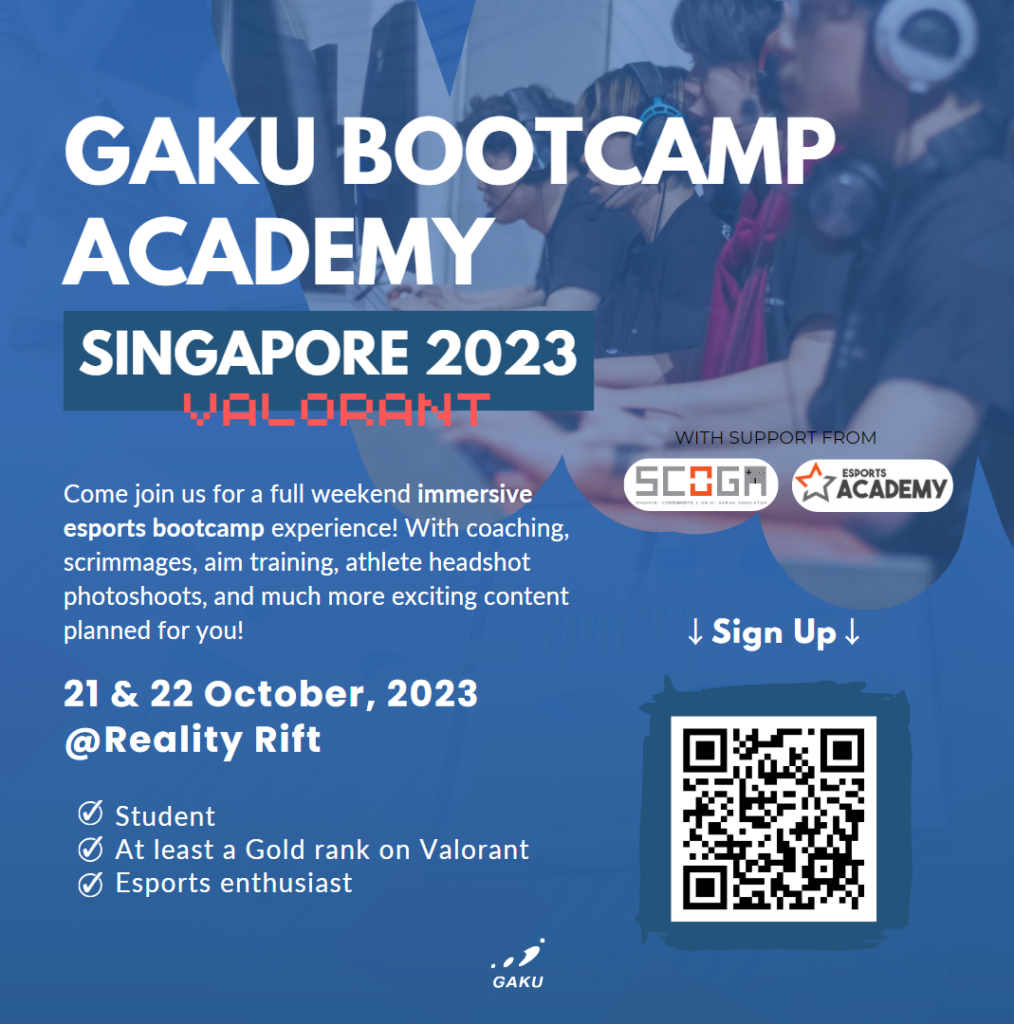 Tidus "StyroN" Goh and Danial "RedKoh" Hakim will be present to interact and engage with participants and provide live coaching sessions. StyroN had the honor of representing the nation at this year's 32nd Southeast Asian Games for VALORANT and recently played with Enigma Gaming in the MY/SG Challengers League. On the other hand, RedKoh has had coaching roles with teams like TSM X and Alter Ego Celeste and competed as a player for Louvre and X10 Esports, among others.
The bootcamp aims to offer a safe space for university students to develop their esports skills and to connect with peers who share their interests, as per the press release. As an in-person event, the organizers encourage attendees to use this opportunity for networking and to experience an immersive esports event in person after a couple of years of limitations.
To participate, individuals must meet the basic criteria of having at least a Gold rank and be enrolled as a student.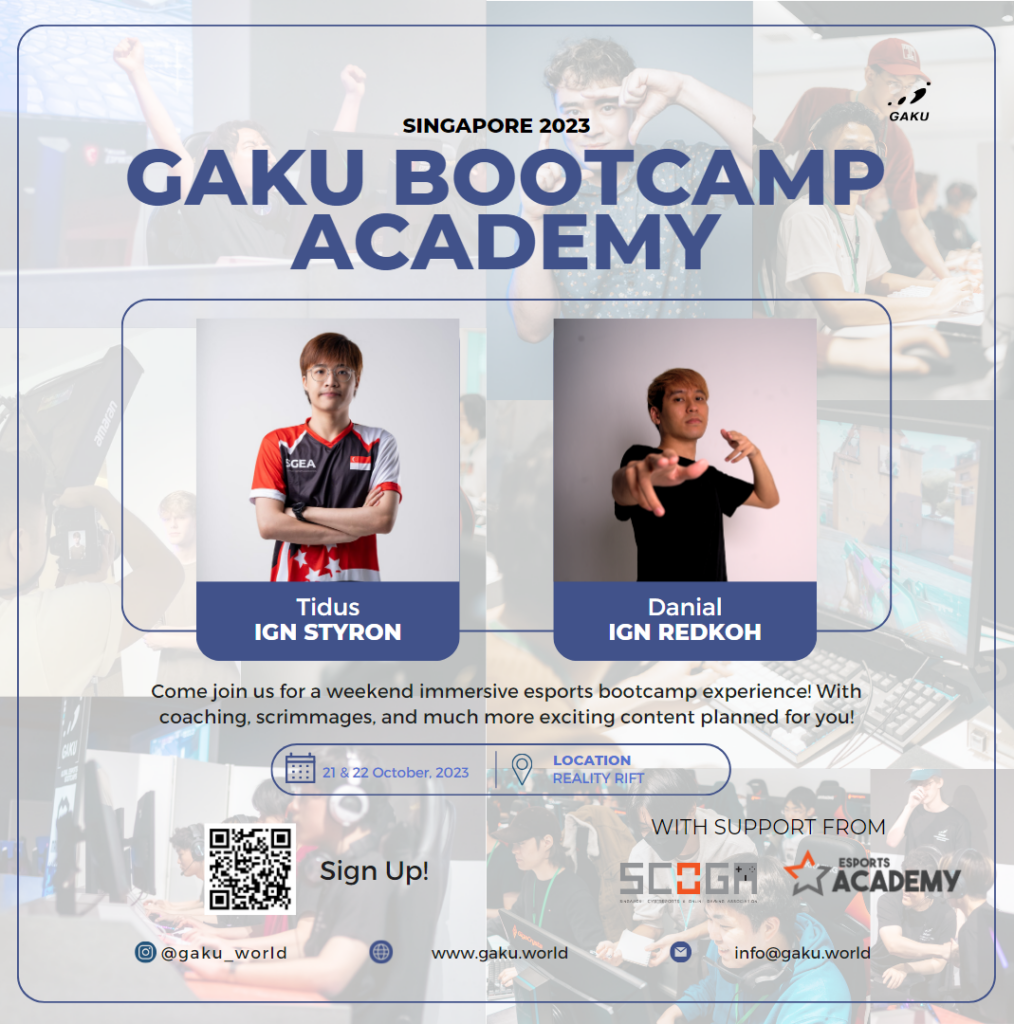 Further details are available on the bootcamp's registration page:
Name: GAKU Bootcamp Academy Singapore 2023
Date: October 21 – 22, 2023 (Saturday and Sunday)
Location: Reality Rift (201 Victoria St, #05-05 Bugis+, Singapore 188067)
Title: VALORANT
Sign Up: Google Form
See Highlights from the Tokyo Bootcamp: Instagram 
---
For more insights on the Asian VALORANT scene and upcoming content like this, be sure to like and follow VALO2ASIA on Facebook, Twitter & Instagram.
---