Whether Gen.G will adopt a full rotating six-man roster or have a designated substitute remains to be seen.
SOUTH KOREA – Gen.G Esports have officially welcomed Ko "Sylvan" Young-sub and Kim "GodDead" Sung-sin while parting ways with Kim "Secret" Ha-jin, confirming an earlier report by Seulgi of VLR.gg. Sylvan and GodDead are no strangers to the upper echelons of the Korean domestic scene, having previously played for World Game Star and On Sla2ers, respectively, in the VCT 2022 season. 
Sylvan first appeared under the radar with aNg DarkHorse when he competed in the First Strike Korea tournament and finished in the top four. The 21-year-old now takes the baton from a former aNg DarkHorse teammate, as he and Secret competed together early on in their careers.
ALSO READ: VCT Pacific format and prize pool announced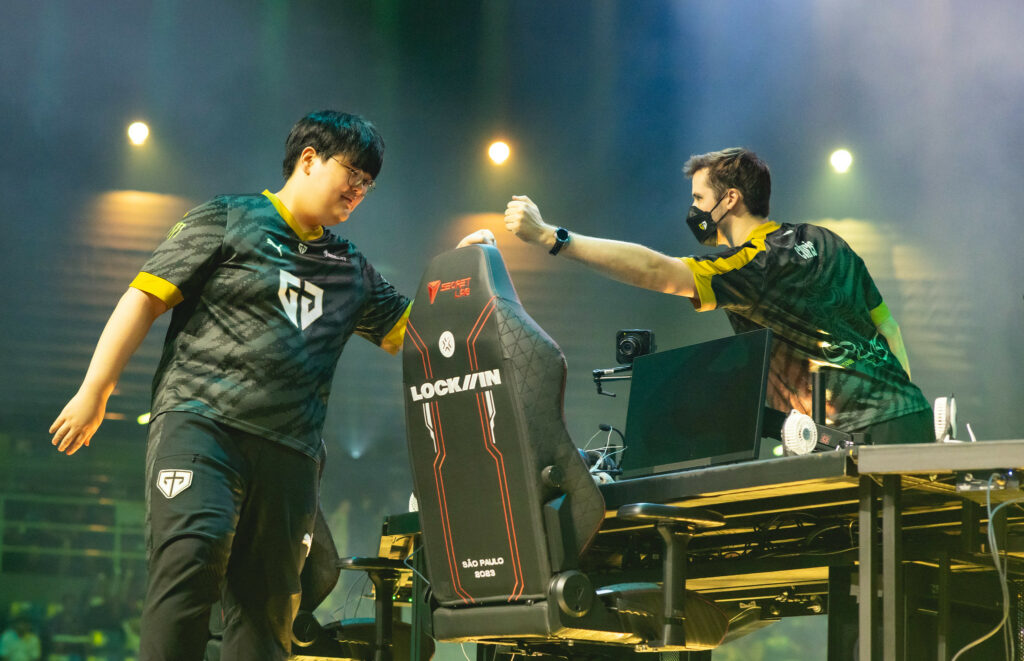 After leaving aNg, Sylvan briefly played with ZFGaming before joining World Game Star, where he proved to be one of the team's most valuable players, performing consistently well as a smoker throughout his one-year stint. He consistently averaged a team-leading 1.15 VLR rating (225.9 ACS) over 889 rounds played in the 2022 VCT Korea Stage 2 Challengers, helping to secure World Game Star's highest placing to date.
Meanwhile, GodDead will be reunited with three of his former On Sla2ers teammates in TS, k1Ng, and eKo. The 25-year-old previously competed alongside TS and k1Ng in both two stages of the 2022 VCT Korea, while eKo was loaned to On Sla2ers for the VCT East Asia Last Chance Qualifier. The team placed second to China's EDward Gaming in the aforementioned tournament.
The Korean team were last seen in action at VCT LOCK//IN in São Paulo, Brazil, where they were sent packing in the first round following a closely-contested 2-0 defeat against reigning world champions and eventual finalists, LOUD. Yu "TS" Tae-seok and co. pushed the hometown favorites to their limit on Fracture before falling short in overtime 12-14 and being eliminated early in the single-elimination tournament.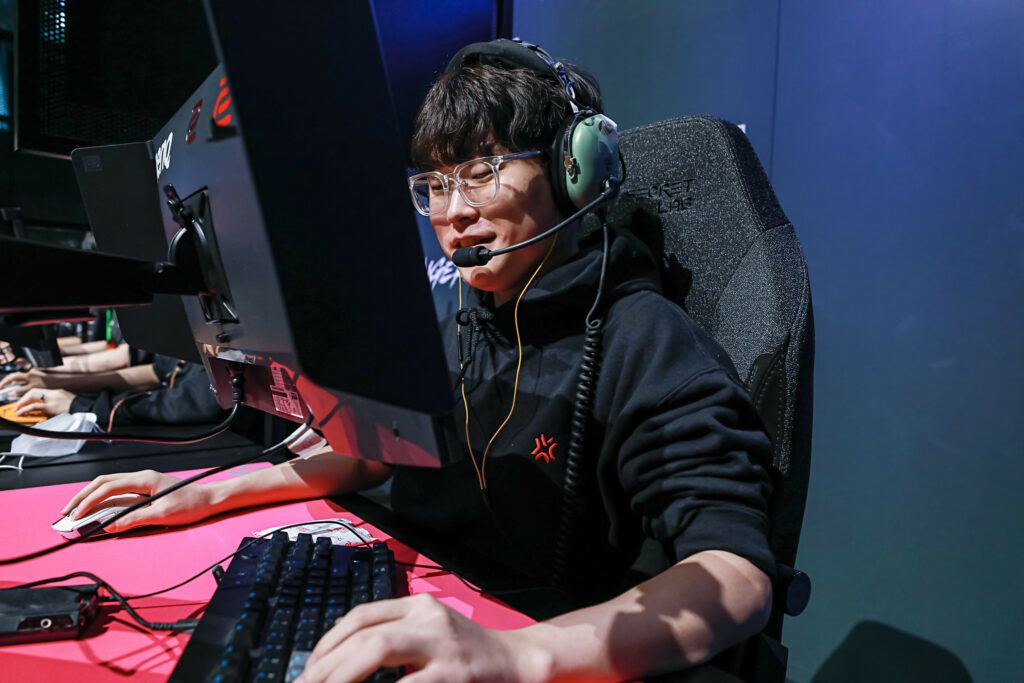 Sylvan and GodDead will make their first appearance for Gen.G this month as the team will take part in the VCT Pacific league, which will run from March 25 to May 28 in Seoul, South Korea. Whether the team will adopt a full rotating six-man roster or have a designated substitute remains to be seen.
With these changes, Gen.G Esports now looks as follows:
🇰🇷 Kim "Meteor" Tae-O
🇰🇷 Lee "k1Ng" Seung-won
🇰🇷 Yu "TS" Tae-seok
🇰🇷 Yeom "eKo" Wang-ryong
🇰🇷 Ko "Sylvan" Young-sub
🇰🇷 Kim "GodDead" Sung-sin
🇦🇺 Chris "Elmapuddy" Tebbit (Head coach)
🇰🇷 Lee "bail" Sung-jae (Coach)
---
For more insights on the Asian VALORANT scene and upcoming content like this, be sure to like and follow VALO2ASIA on Facebook, Twitter & Instagram.
---
Cover photo courtesy of Gen.G Esports