IGZIST have officially finalized their new VALORANT squad with the addition of four former BlackBird Ignis members and former Overwatch player Seigi "Ask" Yamamoto.
Masayuki "oitaN" Takahashi, Shuma "RIPablo" Ikeda, Shoki "Pepper" Banjo, and Yumeki "poem" Shibasaki have all found a new home in IGZIST, a new Japan-based organization backed by video marketing company STUN Co., Ltd., with Seigi "Ask" Yamamoto taking the last spot in the starting lineup. Joining the coaching staff will be BlackBird Ignis' former coach, "Ambox", taking once again both the analyst and coach roles.
The four aforementioned players were previously playing together under the BlackBird Ignis banner, in which they reached a high of 25th in the VLR's APAC ranking in June 2021.
The tale of the core of that BlackBird Ignis roster, of poetry, RIPablo, and oitaN, goes back all the way to early 2019 when they were still representing BlackBird Ignis but in CS:GO. They transitioned to VALORANT in July, with Yusuke "neth" Matsuda being replaced by Souta "popogachi" Morita just one month after.
ALSO READ: BlackBird picks up Japanese CS:GO roster of Ignis (CSGO2ASIA)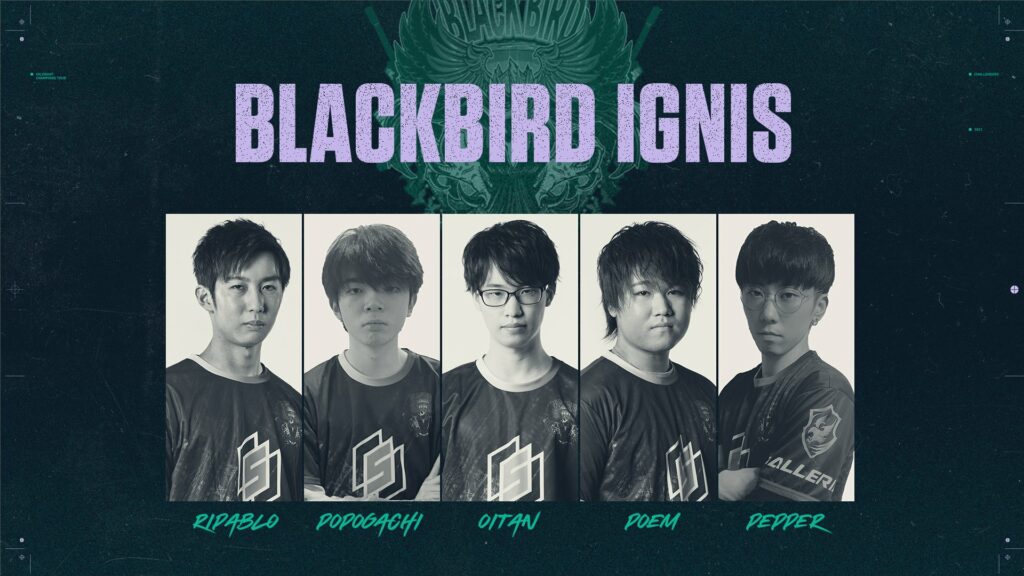 Following multiple early exits in Stage 1 and 2, the team were able to set a solid foundation in VALORANT after qualifying for VCT Japan Stage 3 Challengers 1 and make their first appearance in the highest level of Japanese VALORANT in the VCT Stage 3 – Japan Challengers Playoffs.
The team dissolved in late September 2021 after the contract expired. BlackBird Ignis' announcement also saw the 18-year-old Souta "popogachi" Morita announce his retirement to focus on his education, but is reported by multiple sources that he is set to return to the scene with the new Crazy Raccoon lineup.
The last piece of the IGZIST squad came in the form of former Overwatch player Seigi "Ask" Yamamoto. The Off-Tank player was mostly known for his tenure in Connect Gaming and Unsold Stuff Gaming (now Donuts USG). Ask announced his retirement from the professional Overwatch scene in September 2021 and first appeared on our radar in the TAGE VALORANT DEFIANCE mix event with the likes of TENNN, zepher, and mittiii.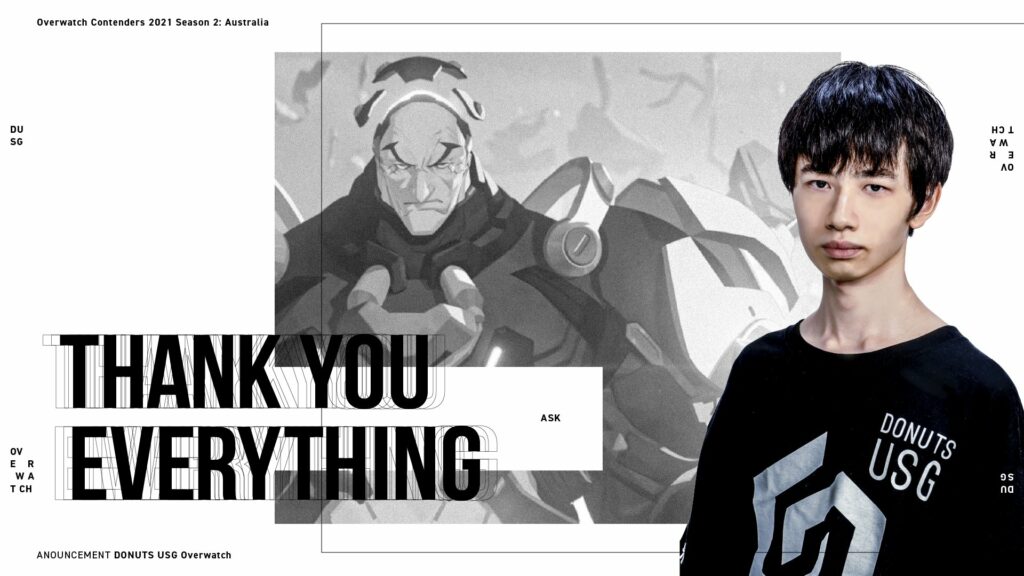 The youngster has been brought on just three months after his Overwatch's retirement, during which time he has already reached Radiant.
"My name is Ask, and I am joining IGZIST! I will do my best to make the best use of my experience in Overwatch at VALORANT. Thank you for your support!" Ask said on Twitter, through a translated machine.
ALSO READ: Tongrak steps down as FULL SENSE coach
IGZIST, however, still have much to prove that they truly belong at the top level of Japanese VALORANT, let alone in Asia-Pacific, where competition is anticipated to be more fierce this year.
The brand new IGZIST roster is:
🇯🇵 Masayuki "oitaN" Takahashi
🇯🇵 Yumeki "poem" Shibasaki
🇯🇵 Shuma "RIPablo" Ikeda
🇯🇵 Shoki "Pepper" Banjo
🇯🇵 Seigi "Ask" Yamamoto
🇯🇵 Yuhi "Ambox" Matsumoto (Coach / Analyst)
---
For more insights on the Asian VALORANT scene and upcoming content like this, be sure to like and follow VALO2ASIA on Facebook, Twitter & Instagram.
---
Cover photo courtesy of IGZIST