Wang "Jinggg" Jing Jie secures the number one spot on our Top 20 APAC Players of the Year ranking for the second year in a row.
SINGAPORE – The end of our countdown brings us to the APAC Player of the Year at VALO2ASIA Awards 2023: Wang "Jinggg" Jing Jie. The Singaporean player takes the No. 1 spot in for the second year in a row after delivering monstrous performances against the strongest opposition throughout the 2023 season.
Jinggg first caught international attention in 2021 when he joined Paper Rex from Team SMG, filling the spot left by shiba. As Singapore's most promising talent then, Jinggg quickly adapted to high-level play, propelling Paper Rex to a remarkable fourth place at VALORANT Masters Reykjavík and second at VALORANT Masters Copenhagen. This year, Jinggg continued on a tear, delivering some of the sickest plays ever with Raze and other agents he used. 
ALSO READ: f0rsakeN ranks #2 at VALO2ASIA Awards 2023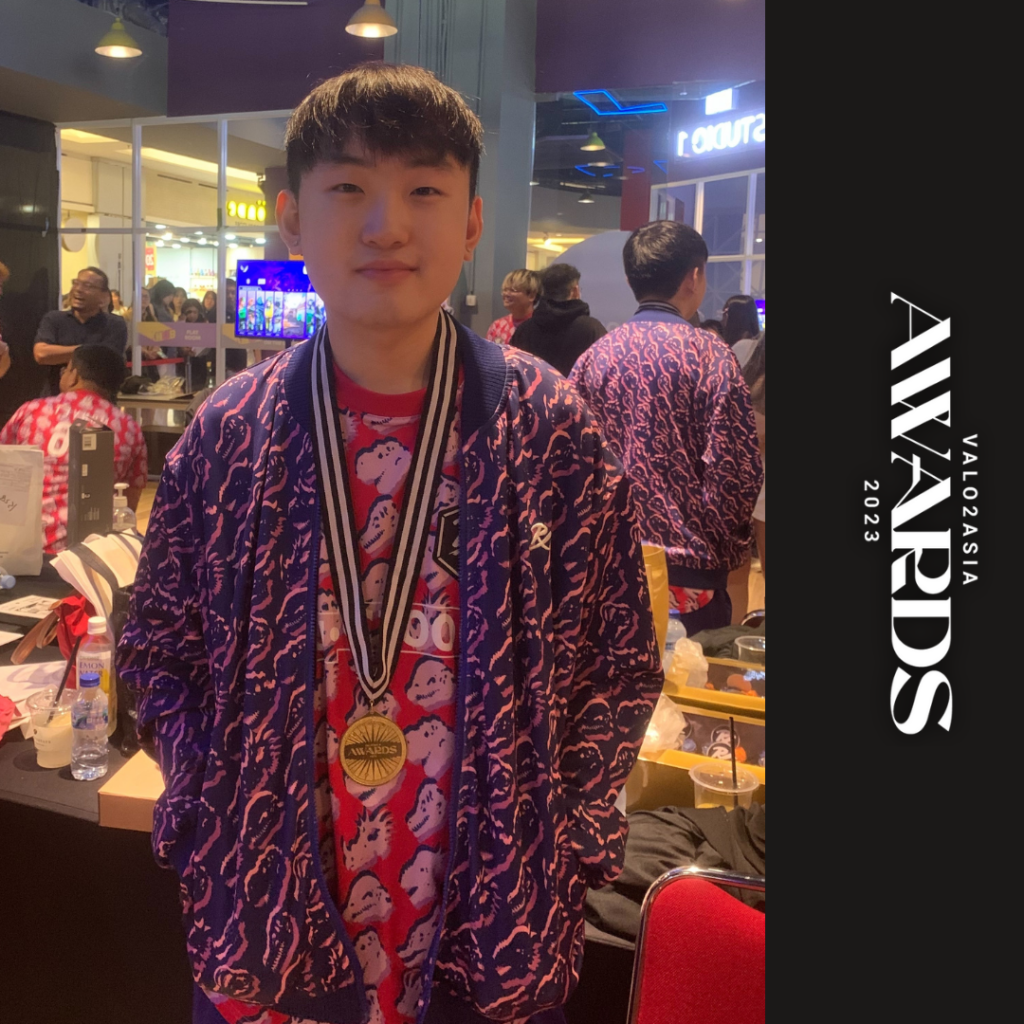 Jinggg's highlights this year included triumphing in the inaugural VCT Pacific League season and reaching the grand finals at Champions LA as well as a third-place finish at Masters Tokyo even without something. Similar to other players whose overall numbers don't do them justice, Jinggg performed exceptionally well in the most competitive events while sharing the stage and synergizing effectively with all four of his teammates.
As the season comes to a close, Jinggg expressed his desire to be remembered as a "crazy Raze player" during a post-event press conference at VALORANT Champions Los Angeles.
Here's what the voting panel members of the 2023 VALO2ASIA Awards have to say about Jinggg:
Kentrell "heyimquack" Kwek:
"JJ earns #1. He is a fundamental part of this legendary era of PRX, and his gameplay has evolved and matured along with his growth with the team." –
Nico "blackenBlue" Gayoso:
"Not only is his performance such an intrinsic part of the PRX playstyle, but it also speaks to the raw talent he holds. The fact that Jinggg has been able to get away with the same incredibly aggressive playstyle that took the world by storm last year, and do it effectively, shows that he's in a class above almost every other player in the league."
Nguyễn "TLing" Trọng Linh:
"Jinggg's aggressive playstyle is the definition of PRX's playstyle. It will be hard to find another player like him."
Mika "Mikafabs" Fabella:
"Jinggg's story culminating in his final performance before taking a break was one of the most heartfelt stories to come out of this year's VCT."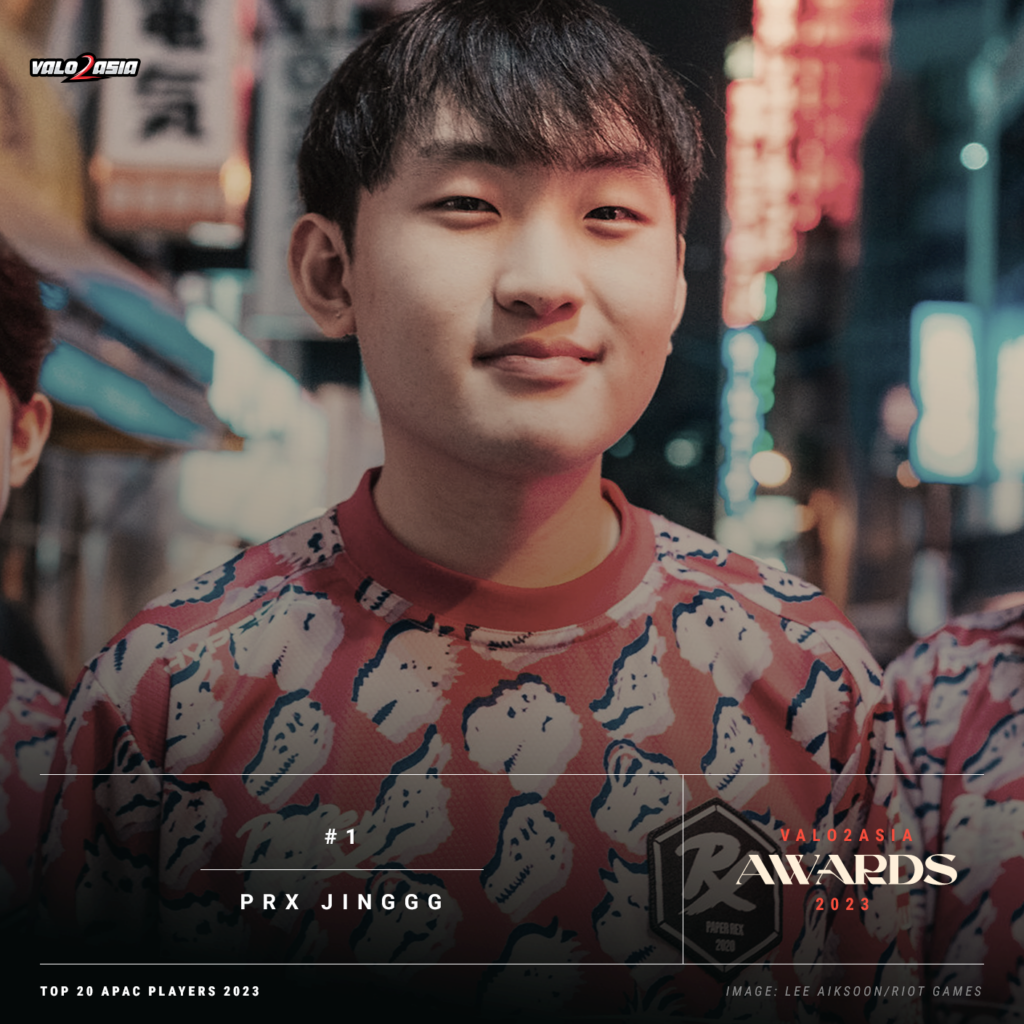 ---
VALO2ASIA is not affiliated with or sponsored by Riot Games, Inc. or VALORANT Esports.
Cover photo courtesy of Colin Young-Wolff/Riot Games