One of South Korea's most decorated esports organizations, Lunatic-Hai, is set to return to VALORANT with a Game Changers lineup. 
SOUTH KOREA – Lunatic-Hai have announced they are returning to VALORANT competitive scene, almost two years after their departure from the title, by assembling a Game Changers roster. There is not an official roster as of yet, since the organization will be piecing together a new lineup rather than acquiring an existing one. 
The Korean organization is the latest big name in the Pacific to assemble a VCT Game Changers roster, following in the footsteps of DRX, Rex Regum Qeon, FENNEL, Team SMG, and others who have all built successful GC efforts. Domestically, it will also add to the enthusiasm, as there have been significant investments poured into Korean VALORANT lately by a variety of stakeholders such as organizations (Nongshim RedForce), talent agencies (Rio Company, Shadow Corporation), tournament organizers (WCG), and others.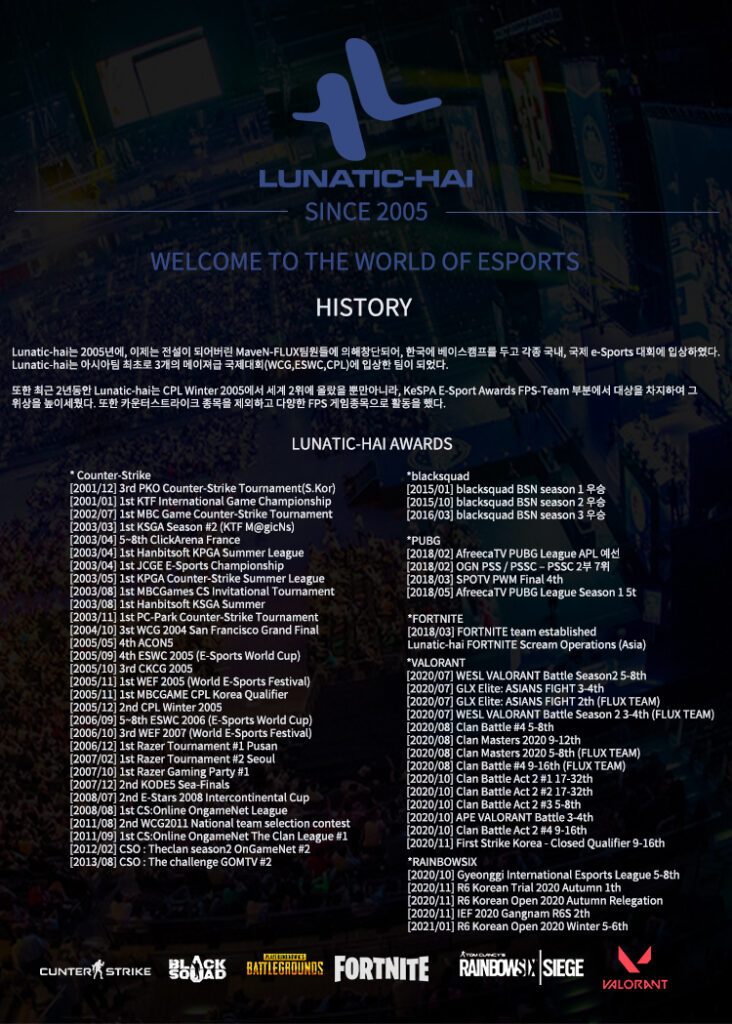 Lunatic-Hai have begun accepting applications and will continue to do so until they identify the ideal starting five. The tryouts are limited to players above Immortal and above, as well as those aged above 16. 
Players interested in joining the organization must fill out a Google Form with personal information, including name, previous rank in the past three seasons, career, and personal summary, among others, after which shortlisted candidates will be put through a tryout process before they are offered to join the team.
Established back in 2005, Lunatic-Hai was widely recognized as one of the highest-caliber Asian Counter-Strike 1.6 teams in the 2000s, owing to their outstanding performance at major international competitions such as the WCG, ESWC, and CPL. However, the team was unfortunately dissolved four years later due to a number of its members being called to fulfill their mandatory military service and a decrease in South Korean interest in the game, bringing an end to one of the most successful Asian CS 1.6 rosters in history.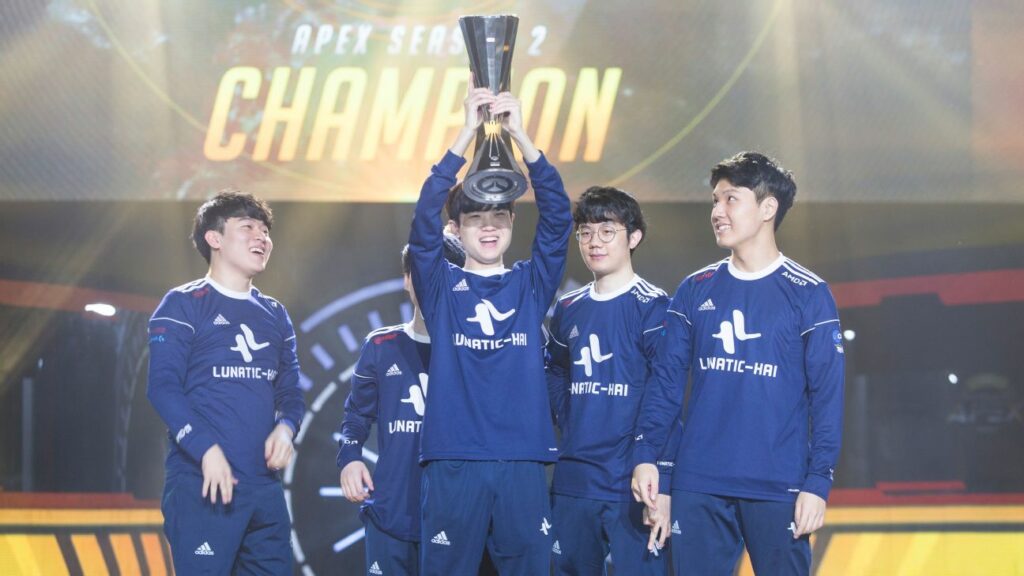 In modern day esports, Lunatic-Hai had fielded teams in numerous titles in an attempt regain former glory, like PUBG, VALORANT, Fortnite, CS:GO, SF2, Sudden Attack, and Overwatch. The organization found massive success in the latter as a two-time OGN Overwatch Apex champion with a lineup that would eventually form OWL's Seoul Dynasty at the end of 2017. Current T1 player Byeon "Munchkin" Sang-beom and former F4Q player Kim "zunba" Joon-hyuk also formerly competed under the LH banner early in their OW career. 
During its stay in VALORANT, Lunatic-Hai housed some talented prospects, with some of its most notable alumni including World Game Star's Gi "Vow" Jong-kwan, Maru Gaming's Park "Felix" Hyeon-ho, and former DWG KIA duo Lee "Kelly" Tae-hyung and Jung "Bangnan" Min-u. 
---
For more insights on the Asian VALORANT scene and upcoming content like this, be sure to like and follow VALO2ASIA on Facebook, Twitter & Instagram.
---
Cover photo courtesy of Lunatic-Hai