After a prolonged search, Shubham "CortezZ" Chhatre has finally found a new home with MLT Esports.
INDIA – MLT Esports have finalized their roster for the upcoming VCL South Asia Split 2 by bringing on former FS Esports player Shubham "CortezZ" Chhatre, replacing the now-benched Saharyar "BadmaN" Shaikh.
CortezZ therefore takes the baton from a former FS Esports teammate, as he and BadmaN competed together for a brief stint of three months in early 2021 before the organization disbanded in April.  
BadmaN had been a part of MLT Esports since the beginning of the year for VCL South Asia Split 1. Whilst on MLT's books, BadmaN averaged 174.3 ACS across 395 rounds, according to VLR.gg, while notably helping the squad to achieve a second runners-up finish in the open qualifier of the aforementioned league. This placement allowed the team to secure participation in the main event, where MLT were able to advance to the second split. 
ALSO READ: VCL South Asia Split 2 groups and schedule revealed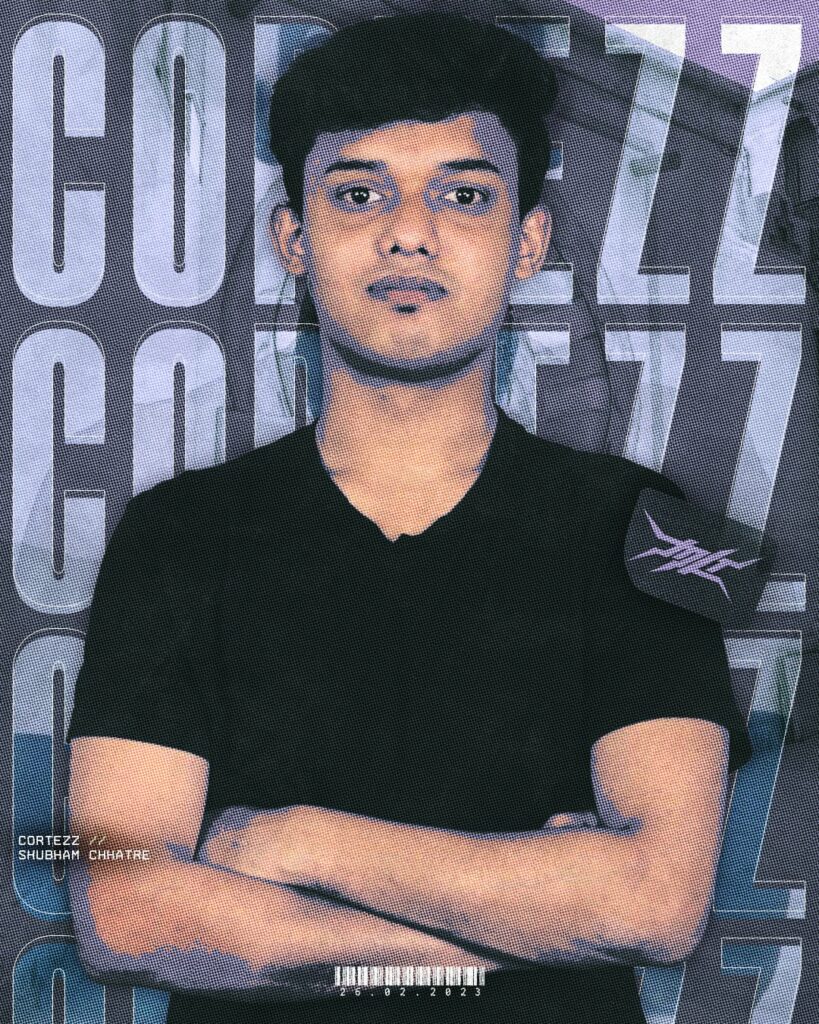 "With these lines, We are delighted to announce the next addition to our team for VCL SA Split 2, presenting before you, the man whose hunger to prove himself can't be underestimated, he is here to get his name engraved in the hall of pros, he is none other than Shubham "CortezZ" Chhatre." the announcement reads. 
Most recognized for his time with FS Esports in late 2021 to early 2022, 23-year-old CortezZ now makes the jump to MLT Esports following a brief tenure with non-backed Goblin Attackers in the VCL South Asia Split 1 Open Qualifier, where he fell short of MLT Esports in the quarter-finals. Prior to that, the Flex player was a journeyman in several mixed teams, playing for FANGZ, R5, Team Punished, and Estar Esports.
MLT Esports will debut their new roster when VCL South Asia Split 2 commences this weekend. They are set to face Revenant Esports on Sunday at 10:30 PM SGT. 
With the addition, MLT Esports are:
🇮🇳 Atharv "Rio" Ahire
🇮🇳 Venkatesh "Venka" Sharma
🇮🇳 Jay "BADlove" Patil
🇮🇳 Abhay "KnightRider" Mulchandani
🇮🇳 Shubham "CortezZ" Chhatre
🇮🇳 Saharyar "BadmaN" Shaikh (Inactive)
🇮🇳 Malav "Rexdreams" Popat (Coach)
🇮🇳 Divyanshu "L0NE" Singh (Manager)
---
For more insights on the Asian VALORANT scene and upcoming content like this, be sure to like and follow VALO2ASIA on Facebook, Twitter & Instagram.
---
Cover photo courtesy of MLT Esports