We got you, man, we got you.
CHINA – Pronouncing a player's in-game name can be a challenge, especially when the name is as complex as hfmi0dzjc9z7. This player is a member of the Attacking Soul Esports team that is set to compete at the upcoming VCT Masters Tokyo.
hfmi0dzjc9z7 is an Initiator who was recently seen multiple times using Sova, Fade, and Harbor. He is the team's second highest-rated player, behind former EDG duelist Qu "Life" Donghao, and statistically has the most clutch wins when compared to the other players on the team. Thus, there's a high chance that we will hear his name said many times by casters during the Tokyo event.
ALSO READ: Attacking Soul Esports and EDward Gaming qualify for VCT Masters Tokyo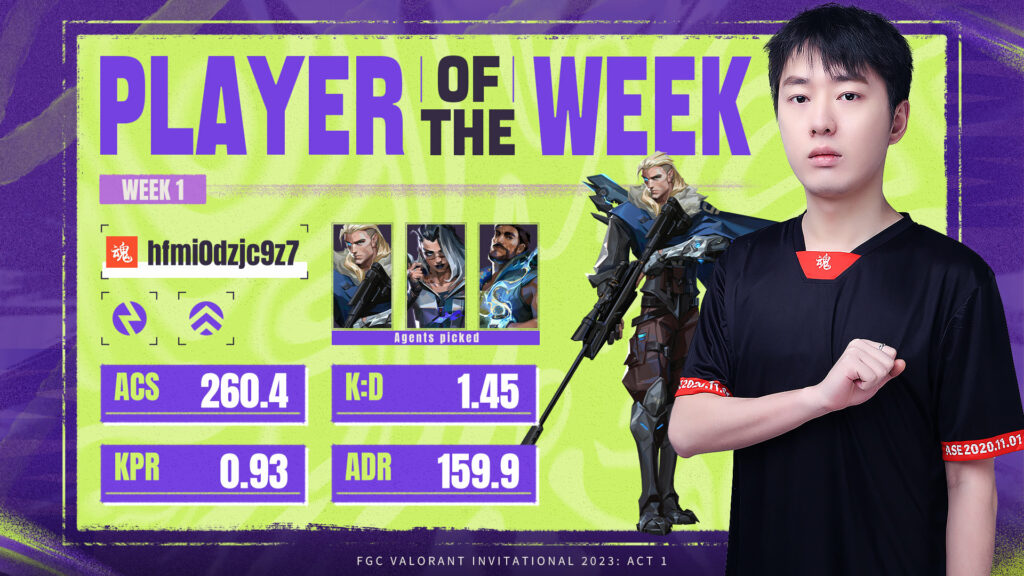 The player hfmi0dzjc9z7 has a name that appears to be a random sequence of letters and numbers. So, how do you pronounce hfmi0dzjc9z7? Well, the answer is quite simple – you don't, and there are two options.
Instead, you can refer to him as "Alphabet Brother" or 字母哥 (zìmǔ gē) as referred to by the organization on their Weibo post.
Update – Actually, No. You need to call him by his full name.
ALSO READ: hfmi0dzjc9z7 – "I hope that everyone pronounces my name letter by letter"
This nickname is derived from his name resembling an alphabet soup of sorts with a jumbled sequence of letters and numbers. For casters who will be casting his games, or just people in general, calling him "Alphabet Brother" or just "Alphabet" might be the most straightforward and most sensible option. This will not only make it easier for them to pronounce his name during live events, but it will also give viewers a better understanding of who he is without getting caught up in the confusion of trying to pronounce his name correctly.
In addition to referring to him as 'Alphabet Brother', there is also another option for people who prefer to use a shorter name, since not all people know the reference that the organization made.
The second option, we can refer to hfmi0dzjc9z7 by his first four letters, 'HFMI', as indicated on the organization's promotional poster. This is a much simpler and more manageable name to pronounce during live events, and it will help to avoid any mispronunciations or mistakes that could occur during the broadcast.
TL;DR, you can call him:
Alphabet
HFMI, or maybe
HFM
In China, it's not uncommon for players to use unconventional nicknames, like ZmjjKK, which can be nearly impossible to pronounce correctly without knowing that it can be called KangKang.
Other players, such as Xu "somebody" Haowen from ex-TYLOO in Valve's FPS or Wang "nobody" Senxu from EDward Gaming, also have creative names that can be confusing for people to hear.
---
For more insights on the Asian VALORANT scene and upcoming content like this, be sure to like and follow VALO2ASIA on Facebook, Twitter & Instagram.
---
Cover photo courtesy of VALORANT Esports China