Ryumon "Reita" Oshiro has returned to ZETA DIVISION after a ten-month loan to REJECT. The Japanese organization will make an announcement about his future career with the team later.
JAPAN — Ryumon "Reita" Oshiro is known as a part of the original ZETA DIVISION  lineup that was formerly known as JUPITER back in April 2020 with Koji "Laz" Ushida and Tomoaki "crow" Maruoka. He helped the team dominate the national scene in 2020 and became champions in the RAGE Japan Tournament and First Strike Japan.
ZETA DIVISION also repeated their success in 2021 after defeating their domestic rivals, Crazy Racoon, in VCT Japan Stage 3 Challengers and qualifying for VCT Masters Berlin 2021. They were one of the teams that exited early in the tournament after losing the series against KRU Esports and Keyd Stars.
ALSO READ: DRX finalize VCT 2023 roster with Foxy9
The Japanese organization made a roster shuffle at the end of 2021, with Reita being transferred to REJECT in December 2021 for one year. Despite qualifying for both VCT Japan Stages this year, the team did not qualify for any Masters tournament. Despite winning 2-0 against Maru Gaming in their first match, REJECT lost to both Chinese teams, EDward Gaming, and KONE in the East Asia Last Chance qualifier.
Reita's return to the team is the first change they've made to their roster since the end of VALORANT Champions 2022. In that tournament, they made it to the top 12 after losing to LOUD in a 0-2 series. It is unknown whether Reita will join the VCT Pacific 2023 team lineup, as the organization will announce his status later.
If Reita joins the lineup, he will go through several unannounced VALORANT OFF//SEASON tournaments that will be held until the end of the year. ZETA DIVISION will also participate in the inaugural tournaments, which will bring together all 30 partnered teams from three major regions and begin on February 14, 2023.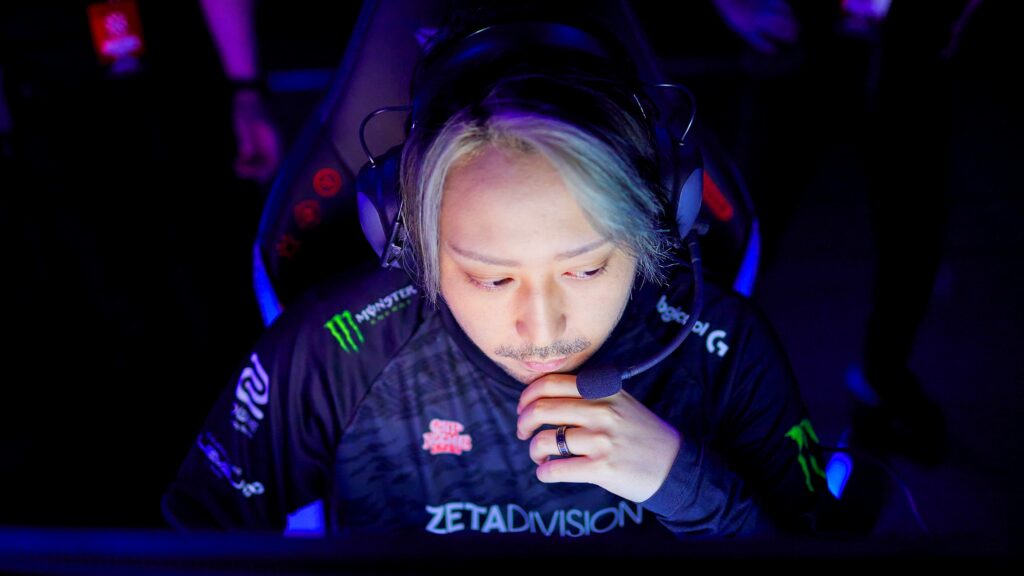 With the return of Reita, the rosters of ZETA DIVISION are:
Koji "Laz" Ushida
Tomoaki "crow" Maruoka
Yuma "Dep" Hashimoto
Shota "SugarZ3ro" Watanabe
Tenta "TENNN" Asai
Ryumon "Reita" Oshiro
Yuya "JUNiOR" Sawada (coach)
Hibiki "XQQ" Motoyama (coach)
---
For more insights on the Asian VALORANT scene and upcoming content like this, be sure to like and follow VALO2ASIA on Facebook, Twitter & Instagram.
---
Cover photo courtesy of ZETA DIVISION