Team SMG are going into their biggest test to date in São Paulo as a resounding success, having achieved what many have only aspired to for years. But the sky's the limit, and another historic run could well be on the cards.
SINGAPORE – Team SMG are on a streak, having won all three APAC Opens in a row and more recently secured their first international outing at the VCT Game Changers Global Championship in São Paulo, Brazil. This marks them as the second team from APAC to represent on the international stage, following X10 Sapphire (currently known as FULL SENSE Sapphire) who participated in the first Championship event in Berlin the previous year.
The spirit within the Team SMG camp could not be higher, underpinned by a winning streak that is not only impressive but also unmatched—a 34-match string of victories stretching back to the dawn of the current year, a record that has remained intact since the time when Ryona "Tarathiel" Tan was still part of their starting lineup.
Alexandria "Alexy" Francisco reflects on their journey, "Honestly, the result was within my expectations given that we have prepared and worked very hard for this." The victory that clinched their spot at the VCT Game Changers Global Championship came with a win over RRQ Kaguya in the VCT Game Changers APAC Elite grand finals.
"It hasn't sunk in yet for me," admits Alexy. "I'm glad that we made it; all of our hard work paid off. Personally, this year was so surreal for me because I have never made it to an international event in my entire career in gaming."
ALSO READ: reNny joins Reckoning Esports as head coach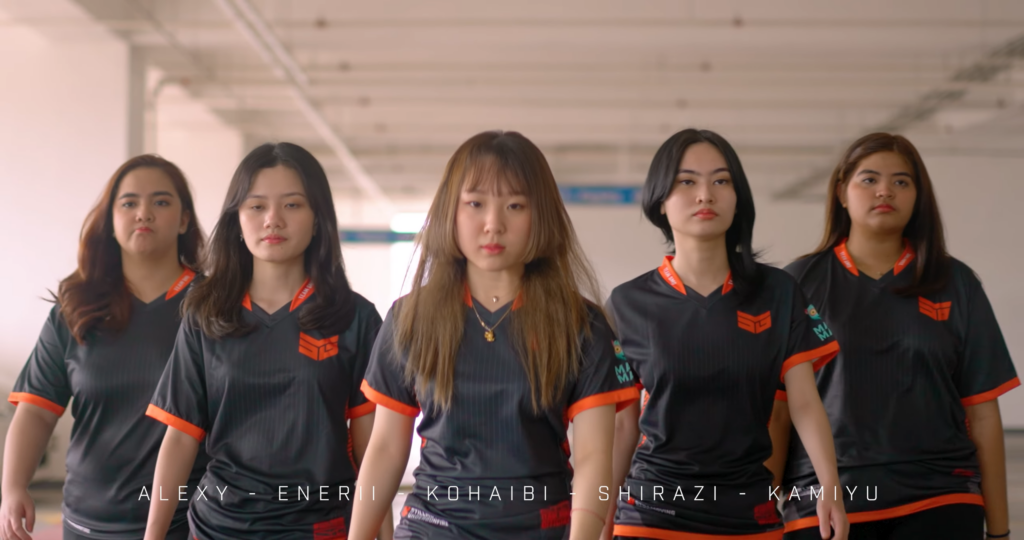 Their path to the championship opened up at the close of the 2022 season when the Alter Ego Celestè roster split up and Sapphire lost their organizational backing and a player, leaving the position of the region's flag-bearing team for 2023 up for grabs. Team SMG seized this chance, overhauling their team by releasing some players while holding onto Abigail "Kohaibi" Kong. The addition of the Filipino power trio—Alexy herself, along with Camille "Kamiyu" Enriquez and Kelly "shirazi" Jaudian—quickly transformed SMG into a regional powerhouse, and the rest is history. 
"I knew that joining SMG would be great for us, as I am aware of our potential in the game. We got a bit of a culture shock at first as we were used to our communications in our local language [Tagalog]. But as time went by, we learned how to adapt quickly, and I'm very grateful that our teammates are very understanding."
Consisting of the aforementioned trio, longtime player Abigail "Kohaibi" Kong, and Tarathiel, they were some of the best players from the region outside of the old guard, and it bore fruit. They maintained a flawless record throughout the season's opening in APAC Open 1, not losing a single map and culminating in their triumph over Orangutan X in the finals.
The most exciting aspect of watching the team is the incredibly high level of mechanical skill on display, with all five players even topping the VCT Game Changers APAC Elite's scoreboard in terms of ratings. Interestingly, Kohaibi also often finds herself at the top despite being the in-game leader of the team.
After Tarathiel stepped down due to other commitments, Team SMG brought in Odella "enerii" Abraham to further bolster their firepower for Open 2. The Indonesian player, hailed as VALO2ASIA's 2022 Best Game Changers Player, has helped SMG further solidify their status as APAC's undisputed best Game Changers team to date. "Her addition is a big W to us." 
Securing a place in the Championship represents a significant milestone for the few who achieve it. Out of thousands of players across numerous teams in the Game Changers circuit over the year, only a select group of about 40 players from eight teams succeeded in advancing to this esteemed level of competition. "My family and friends are very proud of me, especially when they know that I'm gonna fly to Brazil and compete against other regions. They always wish the best for me and I appreciate them so much for supporting my passion."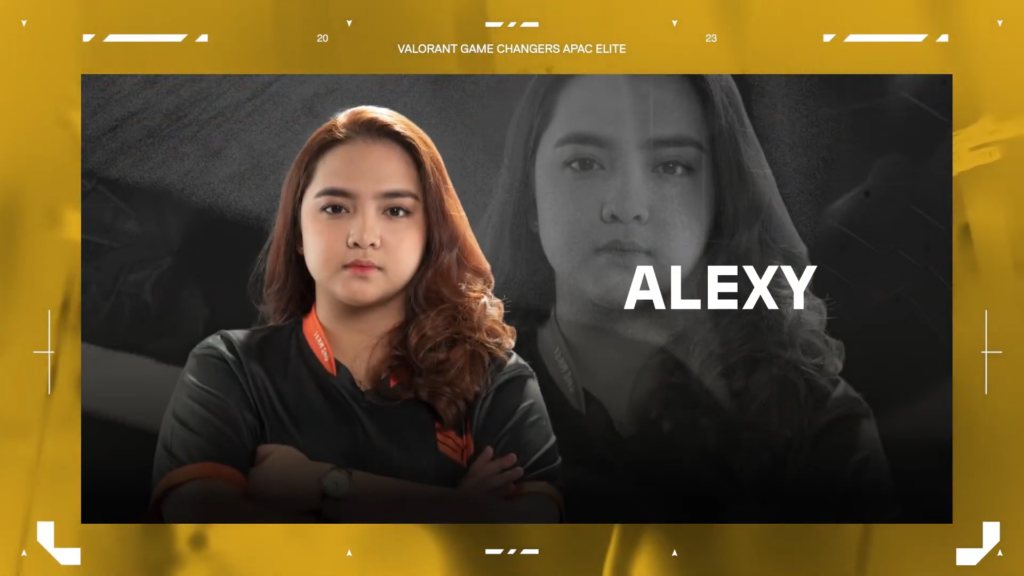 Representing the APAC region will be a strong motivating factor for Team SMG, and it was summarized best by Alexy when they qualified for the VCT Game Changers Global Championship. "We just want to do our best and represent APAC on the international stage and make our region proud."
Not only does this upcoming Global Championship give Team SMG another chance to raise the profile of their region, but it also gives them their first exposure to the upper echelons of Game Changers in VALORANT.
Game Changers teams, especially in APAC, get precious few opportunities to test themselves against teams from other regions, a privilege that, until now, had been exclusive to X10 Sapphire (now known as FULL SENSE Sapphire), with their participation in the inaugural Championship event held in Berlin the previous year.
Furthermore, Team SMG will proceed with Kenneth "Colbat" Ho taking the reins, following falfalfal's departure from the team in July during the VCT Game Changers APAC Open 3. "Nothing much has changed because Colbat was our analyst when falfalfal was still coaching us. Regardless of any changes within the organization, we do not let it affect us. We are focused on improving our gameplay and fixing our mistakes in the game."
"I just want to thank the people who have believed in me and my team since the beginning of our journey this year. I also want to thank Team SMG for giving us the support we need. I also want to use this opportunity to encourage the women out there about their gaming dreams; continue to aim high and don't give up!"
Team SMG are going into their biggest test to date as a resounding success, having achieved what many have only aspired to for years. But the sky's the limit, and another historic run could well be on the cards.
The VCT Game Changers Global Championship starts from November 28 to December 3.
---
For more insights on the Asian VALORANT scene and upcoming content like this, be sure to like and follow VALO2ASIA on Facebook, Twitter & Instagram.
---
Cover photo courtesy of Team SMG