Team Flash have announced the signing of the Vietnamese roster Tài Năng Trẻ, featuring ex-players from three of the region's top teams.
VIETNAM – Team Flash have announced their entrance to the VALORANT scene, bringing over the entirety of the Tài Năng Trẻ roster that won the 2024 Predator League Vietnam one month ago over Fancy United Esports in the grand finals. 
This move confirms the swirling rumors about Tài Năng Trẻ's acquisition, especially since they were initially registered under Team Flash for the aforementioned competition. The Singapore-based organization, renowned for its involvement in League of Legends' VCS and Mobile Legends: Bang Bang's MPL SG, is now expanding its reach to Riot's FPS.
"Here are some familiar names to the VALORANT community in Vietnam, and they have proven their talents with a series of impressive achievements in domestic and international tournaments. We wish you all the best in your competitions and hope to bring home some major titles while wearing the Team Flash jersey. Once again, welcome to the Flash family."
ALSO READ: T1 get NA help with Rossy signing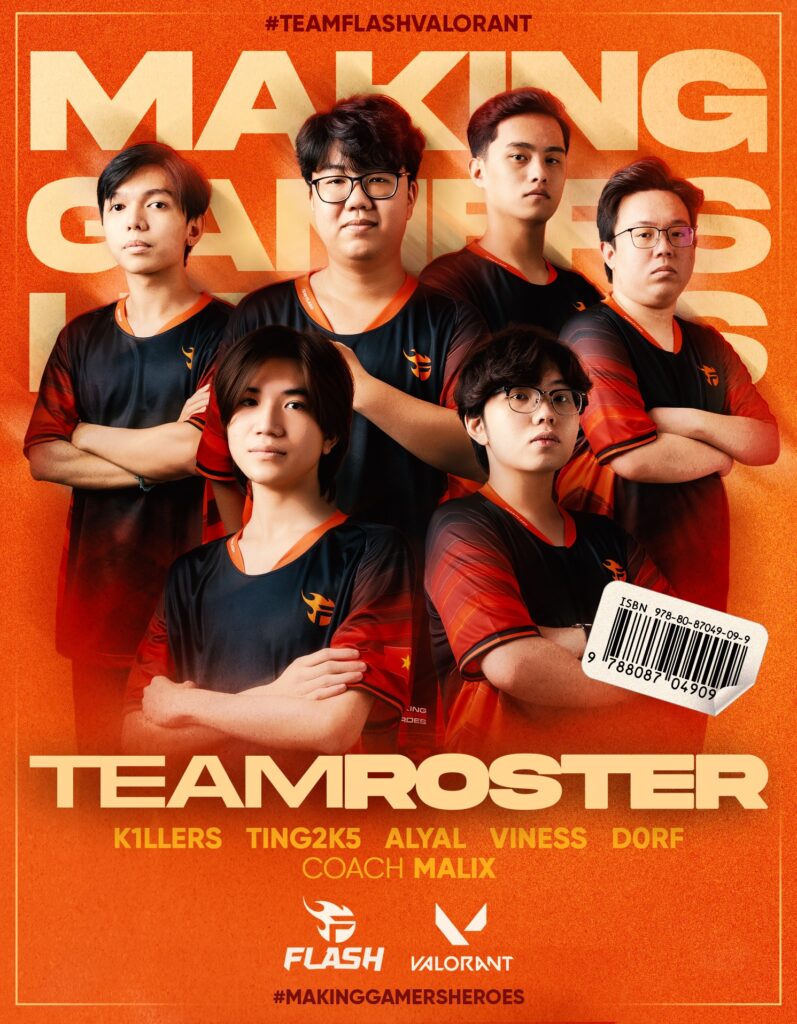 The newly acquired lineup boasts a diverse group of Vietnamese players, each with a history of competing at the nation's top levels. The roster includes Hoàng "alyaL" Đức Hùng, Nguyễn "Viness" Trung Tín, Phạm Huỳnh "D0rf" Toàn Quốc, Dương "Ting2k5" Mạnh Thắng, and Nguyễn "K1llerS" Văn Thiện. They will be guided by coach Yoon "Malix" Đại Tài, whose experience includes leading CERBERUS Esports and Revenant Esports in India.
The team members are no strangers to each other, having crossed paths and teamed up under various banners throughout their careers. Ting2k5, alyaL, and Viness have a history of playing together under Malix's coaching at CERBERUS Esports, participating in the 2022 VCT APAC Last Chance Qualifier.
Furhtermore, K1llers, along with the former two players, started their early days competing in VALORANT at Fancy United Esports. Meanwhile, d0rf spent a significant portion of his career with Steal Your Glory/Team Big BAAM and also represented Vietnam alongside Viness in the 32nd Southeast Asian Games.
The roster's debut for their new organization will come in January at the 2024 APAC Predator League, where they will be representing Vietnam in the US$100,000 event.
Team Flash VALORANT are:
Hoàng "alyaL" Đức Hùng
Nguyễn "Viness" Trung Tín
Phạm Huỳnh "D0rf" Toàn Quốc
Dương "Ting2k5" Mạnh Thắng
Nguyễn "K1llerS" Văn Thiện
Yoon "Malix" Đại Tài (Coach)
---
For more insights on the Asian VALORANT scene and upcoming content like this, be sure to like and follow VALO2ASIA on Facebook, Twitter & Instagram.
---
Cover photo courtesy of Team Flash