The regular season of VCL MY/SG Split 1 has come to an end, and the playoff bracket is now set. 
MALAYSIA/SINGAPORE – As the dust settles, it is now time to gear up for the playoffs, where six VCL MY/SG Split 1 teams will battle it out for the trophy and claim their share of the grand prize of MYR100,000 (~US$22,530), beginning on Wednesday, March 8.
Enigma Gaming and Bleed Esports, two teams that have been highly regarded throughout the season, have emerged as the top-ranked sides. Both teams boast an impressive record of 6-1, but Enigma Gaming managed to edge out Bleed Esports by winning the tie-breaker at the end of the season while also handing Ngô "crazyguy" Anh and his team their only defeat. X10 Esports and Todak also put up a strong fight, finishing in third and fourth place, respectively.
ALSO READ: VCL Thailand Split 1 reaches playoffs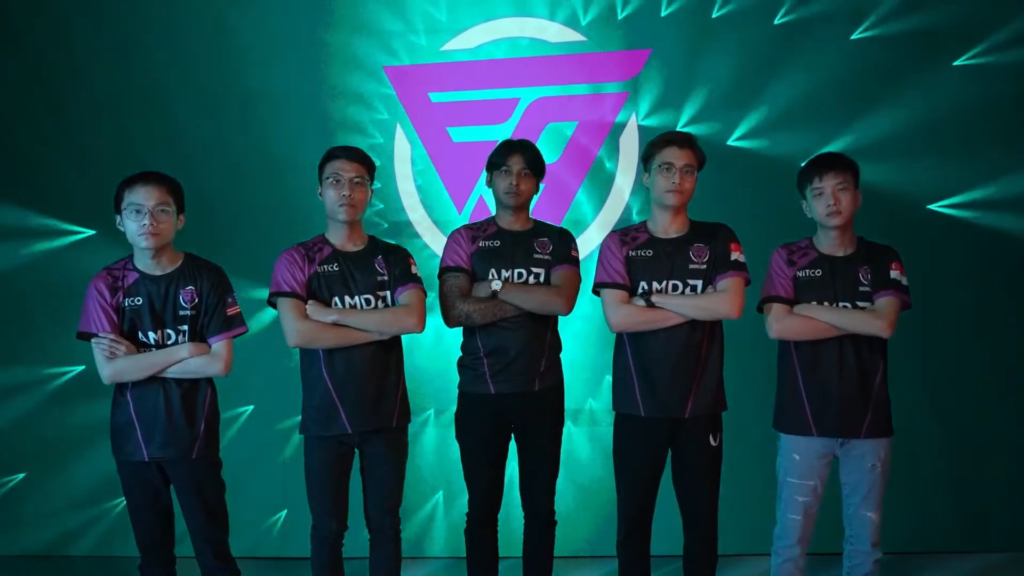 For the bottom two teams, Kizuna Esports and Team Path, the Split 1 journey may have come to an end, but they will still have a chance to redeem themselves in the Relegation/Promotion stage. KZ had the opportunity to make it to the playoffs prior to their final matches, but they fell at the final hurdle against Enigma Gaming. On the other hand, Path finished rock bottom, securing just one win out of their seven matches, which came against Louvre in a 2-1 victory.
As the playoffs bracket is now set, fans can look forward to thrilling upper-bracket semi-final matchups between Enigma Gaming and Todak, as well as Bleed Esports and X10 Esports. Additional news includes the departure of Mathanraj "theDoctorr" Munisparan from Enigma Gaming and the subsequent addition of Ayrton "artn" Soh to the team's roster for their final two regular season matches.
While the top four teams are fighting it out in the upper bracket, the fifth and sixth-placed teams, Louvre and Hey! Yakiniku, await their opponents in the lower bracket semi-finals, scheduled for Thursday. These two teams round out the progressive teams with 3-4 and 2-5 win-loss scores, respectively.
As previously mentioned, Kizuna Esports and Team Path will receive a direct invite to the Relegation/Promotion stage, where they will be joined by two additional teams from the open qualifiers. These four teams will compete in a double-elimination bracket to secure two coveted spots in the upcoming MY/SG Split 2.
Below you can find the complete schedule for the playoffs:
📅 Wednesday, March 8
6:30 PM – Enigma Gaming vs. Todak
8:45 PM – Bleed Esports vs. X10 Esports
📅 Thursday, March 9
6:30 PM – EG/TDK vs. Hey! Yakiniku
8:45 PM – BLD/X10 vs. Louvre
📅 Friday, March 10
6:30 PM – Upper Final 1
8:45 PM – Lower Round 2
📅 Saturday, March 11
📅 Sunday, March 12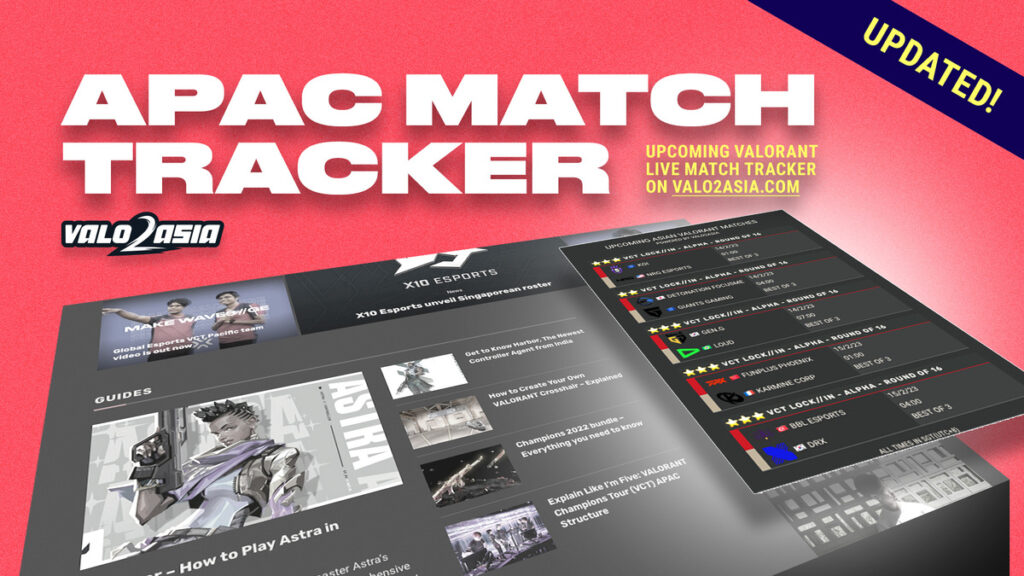 Get ready for non-stop action with VALO2ASIA.com! We bring you the pulse of APAC's most electrifying matches with our real-time match ticker, updated daily to keep you in the loop on all the latest. Our star rating system rates the importance of each match based on factors such as the teams' lineups, tournament rounds, and prestige.
From VCL MY/SG Split 1 to other major tournaments, we've got you covered with the most comprehensive coverage in the region with accurate schedules in Singaporean Time (UTC+8). Explore VALO2ASIA's match ticker now on the right side of our website!
---
For more insights on the Asian VALORANT scene and upcoming content like this, be sure to like and follow VALO2ASIA on Facebook, Twitter & Instagram.
---
Cover photo courtesy of VALORANT Esports MY/SG