The final two teams who will attend VCT Game Changers APAC Elite have been determined following the end of the tournament's last chance qualifier, with X10 Sapphire and W Streak Esports Female all securing their respective qualifying matches.
APAC – X10 Sapphire and W Streak Esports Female have topped the Game Changers APAC Last Chance Qualifier over Singapore's X TEAM BO, securing the two final spots in the VCT Game Changers APAC Elite tournament that will play out from October 1-9.
X10 Sapphire became the first team to advance from the last chance qualifier, beating the newly-formed ARF Starlight, as well as W Streak Esports Female and X TEAM BO without losing a single map in the upper bracket.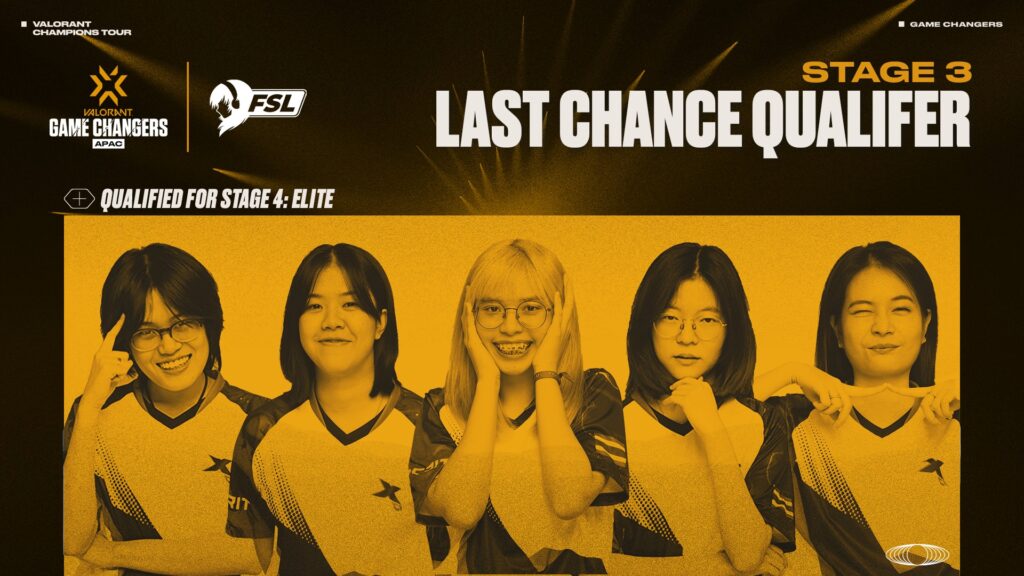 Meanwhile, W Streak Esports Female (formerly Quintuplet), who had been relegated to the lower bracket by X10 Sapphire in the upper semifinals, were next up. Kanittha "Dolph" Aungsuwanpanich and co. recovered from the loss and came out on top against Thai compatriots BASISSIX and X TEAM BO, denying the latter a second attempt to qualify after getting dropped from the upper final by X10 Sapphire.
The two Thai squads will join the other six teams this October to fight it all out to secure a single APAC ticket to the Game Changers Championship, which will be held in Berlin, Germany, the following month.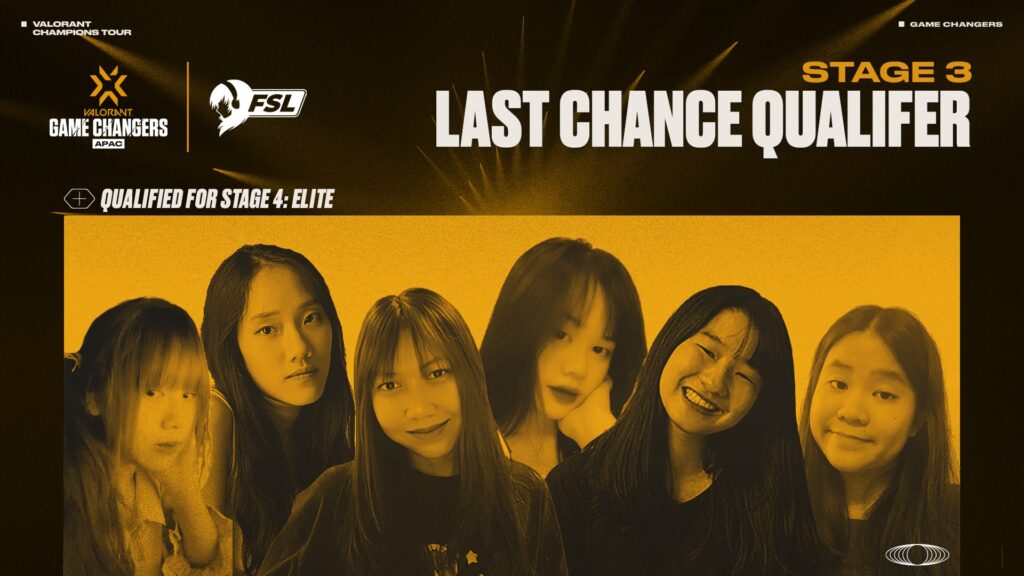 ALSO READ: Former TSM X coach RedKoh joins Alter Ego Celeste
It goes without saying that the competition is fully stacked this time around. However, the reigning champions of last year's Elite tournament, Alter Ego Celeste, are still the heavy favorites to lift the trophy, having lost just one series in the entire Game Changers circuit matches this year.
While the other teams are still attempting to close the gap, the arrival of former TSM X coach Danial "RedKoh" Hakim could further strengthen AEC's supremacy with his experience leading one of the top North American Game Changers teams, keeping other teams at bay from catching up.
These eight teams will now be waiting for VCT Game Changers APAC Elite to kick off, with the tournament set to start on the first day of October:
| | |
| --- | --- |
| 🇮🇩 Alter Ego Celeste | 🇵🇭 ZOL Meraki |
| 🇵🇭 Bren Esports Victress | 🇵🇭 ex-Nigma Galaxy Female |
| 🇸🇬 Team SMG | 🇹🇭 X10 Sapphire |
| 🌏 Orangutan Female | 🇹🇭W Streak Esports Female |
For more insights on the Asian VALORANT scene and upcoming content like this, be sure to like and follow VALO2ASIA on Facebook, Twitter & Instagram.
---
Cover photo courtesy of VALORANT Esports/FSL