It's time for the VCT Pacific Week 5 Day 2 preview, brought to you by VALO2ASIA.
ALSO READ: VCT Pacific – Everything you need to know
(⭐⭐⭐) T1 vs. Rex Regum Qeon (Sunday, April 23 – 4 PM SGT)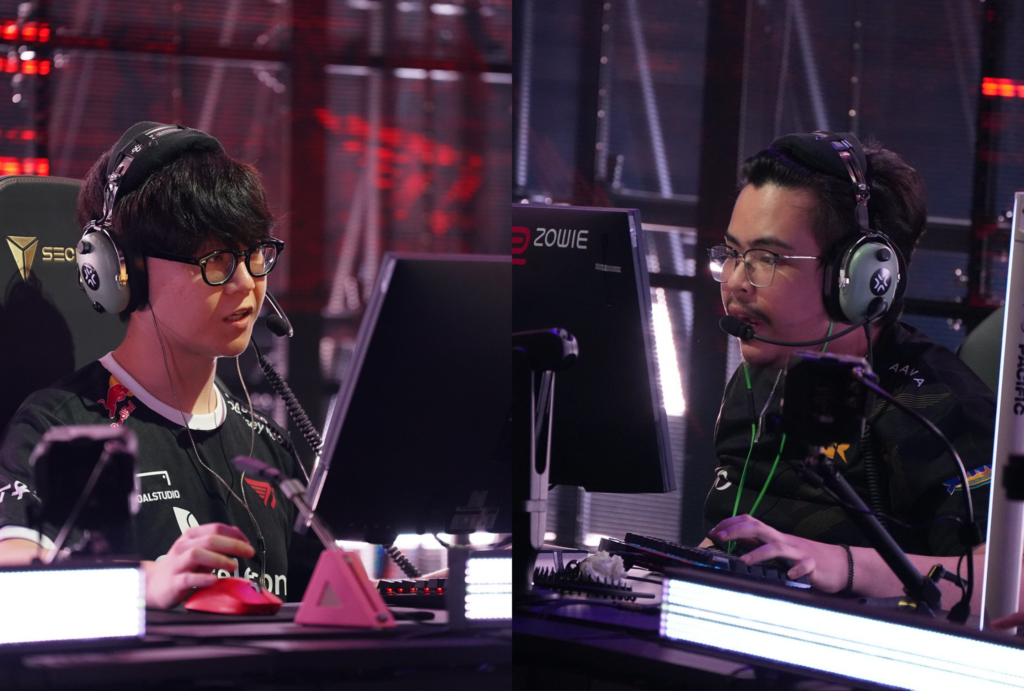 T1
Rex Regum Qeon
🇰🇷 Son "xeta" Seon-ho
🇰🇷 Byeon "Munchkin" Sang-beom
🇺🇸 Joseph "ban" Seungmin Oh
🇰🇷 Ha "Sayaplayer" Jung-woo
🇰🇷 Lee "Carpe" Jae-hyeok
🇰🇷 Kang "iNTRO" Seung-gyun

🇰🇷 Yoon "Autumn" Eu-teum (Head coach)
🇰🇷 Lee "CheongGak" Il-ho (Coach)
🇨🇦 Dakota "Stunner" MacLeod (Coach)
🇮🇩 Hagai "Lmemore" Tewuh
🇮🇩 Saibani "fl1pzjder" Rahmad
🇮🇩 David "Tehbotol" Monangin
🇵🇭 Eroll Jule "EJAY" Delfin
🇵🇭 Emmanuel "Emman" Morales
🇵🇭 James "2ge" Goopio

🇿🇦 Marthinus "Ewok" Walt (Head coach)
🇩🇪 Lukas "yb" Gröning (Analyst)
Previous matchups:
Previous matchups:
vs. Gen.G (LOSS 0-2)
vs. Team Secret (WIN 2-0)
vs. Paper Rex (LOSS 0-2)
vs. DetonatioN FocusMe (WIN 2-0)
vs. Talon Esports (WIN 2-0)
vs. ZETA DIVISION (LOSS 1-2)
vs. Global Esports (WIN 2-1)
vs. Gen.G (LOSS 0-2)
The upcoming match between T1 and Rex Regum Qeon is shaping up to be an enthralling encounter, as both teams are currently tied at 2-2, and there is not much separating the two teams at this moment.
Rex Regum Qeon seem to have gained a significant amount of momentum since new information emerged that Saibani "fl1pzjder" Rahmad has taken over the in-game leading responsibilities from David "xffero" Monangin. The Indonesian-Filipino alliance have delivered commendable performances in the last two weeks, taking down DetonatioN FocusMe and Team Secret.
On the flip side, though T1 showcased their potential with impressive showings against Global Esports and Talon Esports in the early stages of the league, they seem to have lost their touch since then.
The Korean side have experienced a few setbacks, with lackluster displays in the preceding fortnight, where they suffered substantial defeats against Paper Rex and Gen.G. Their two losses were extremely one-sided, with them securing only ten rounds in total against Gen.G and nine against Paper Rex.
Despite their recent struggles, T1 is a team that should never be underestimated. They have a talented roster that is more than capable of turning things around, on paper, with notable names like Ha "Sayaplayer" Jung-woo, Son "xeta" Seon-ho, and coach Yoon "Autumn" Eu-teum, all of whom hail from the upper echelons of North American VALORANT.
It remains to be seen if T1 can address all of their issues and outperform Rex Regum Qeon.
(⭐⭐⭐) Team Secret vs. DetonatioN FocusMe (Sunday, April 23 – 7 PM SGT)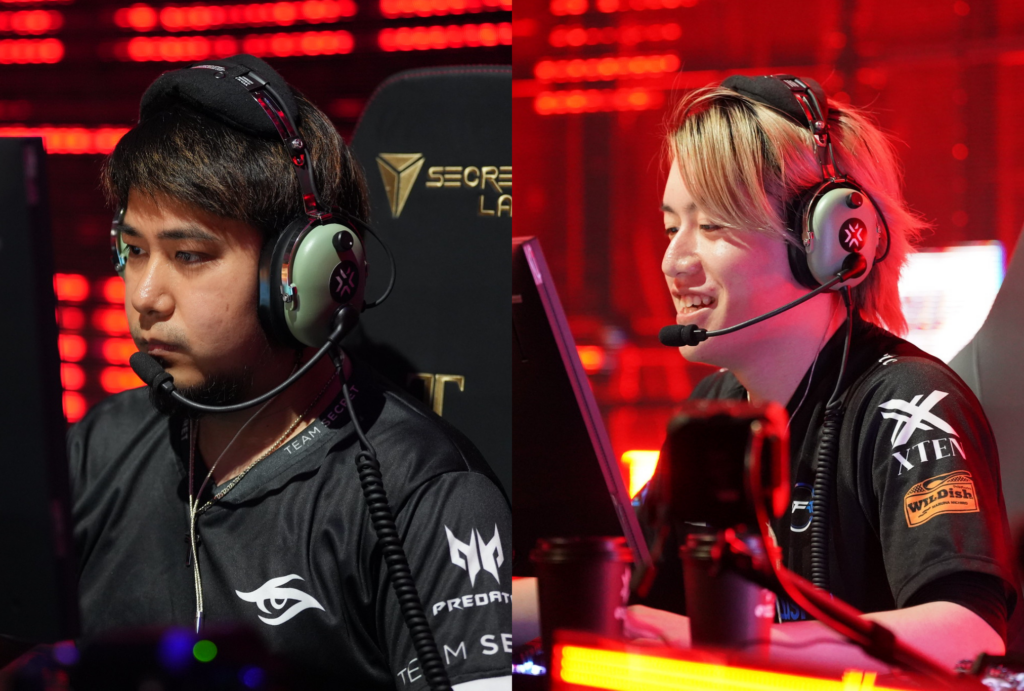 Team Secret
DetonatioN FocusMe
🇵🇭 Jessie "JessieVash" Cristy Cuyco 
🇵🇭 Jayvee "DubsteP" Paguirigan
🇵🇭 Jim "BORKUM" Timbreza
🇵🇭 Jeremy "Jremy" Cabrera
🇵🇭 Adrian "invy" Reyes
🇸🇬 Lionel "lenne" Lim

🇺🇸 Evan "Warbirds" Olzem (Coach)
🇯🇵 Ryumon "Reita" Oshiro
🇯🇵 Tomoki "xnfri" Moriya
🇯🇵 Shogo "takej" Takemori
🇯🇵 Yoshitaka "Anthem" Enomoto
🇰🇷 Park "Seoldam" Sang-min
🇰🇷 Seo "Suggest" Jae-young

🇰🇷 Kim "HSK" Hae-seong (Head coach)
🇯🇵 Hirotaka "Melofovia" Okazaki (Coach)
Previous matchups:
Previous matchups:
vs. Rex Regum Qeon (LOSS 0-2)
vs. ZETA DIVISION (LOSS 0-2)
vs. Gen.G (LOSS 0-2)
vs. Rex Regum Qeon (LOSS 0-2)
vs. Paper Rex (WIN 2-1)
vs. Gen.G (LOSS 1-2)
vs. Talon Esports (WIN 2-1)
vs. Paper Rex (LOSS 0-2)
As a team that's shown they can take on the best international VALORANT has to offer in the lead-up to Seoul, Team Secret have a surprisingly high ceiling. However, their recent performance indicates that they are a team that can be unpredictable. While they can upset top teams when they are at their best, they have shown that they can also lose to teams that they should be dominating.
The Filipino VALORANT scene will be hoping that the recent loss against RRQ is an outlier in terms of their potential and overall level of play. Furthermore, it's also up to the old dogs to step up as well to ensure Team Secret have any shot of a deep run.
On the opposing end, DetonatioN FocusMe are bracing themselves for yet another daunting challenge in Seoul this week. It will be nothing short of a surprising upset if they manage to fend off the threat posed by the Filipino squad in Team Secret. Since their formation last year, DFM's performance has been less than stellar, as they have failed to secure a single win in the eight series played since the Riot Games ONE Pro Invitational late last year.
Adding to their mounting woes, star player Seo "Suggest" Jae-young has been showing signs of slowing down in the last two matches against RRQ and ZETA. This is understandably disconcerting for the team, as they desperately need him to perform at his peak level.
With the game being a best-of-three, all six of DetonatioN FocusMe's players will need to play their best VALORANT if they are to have any hope of qualifying for the playoffs.
---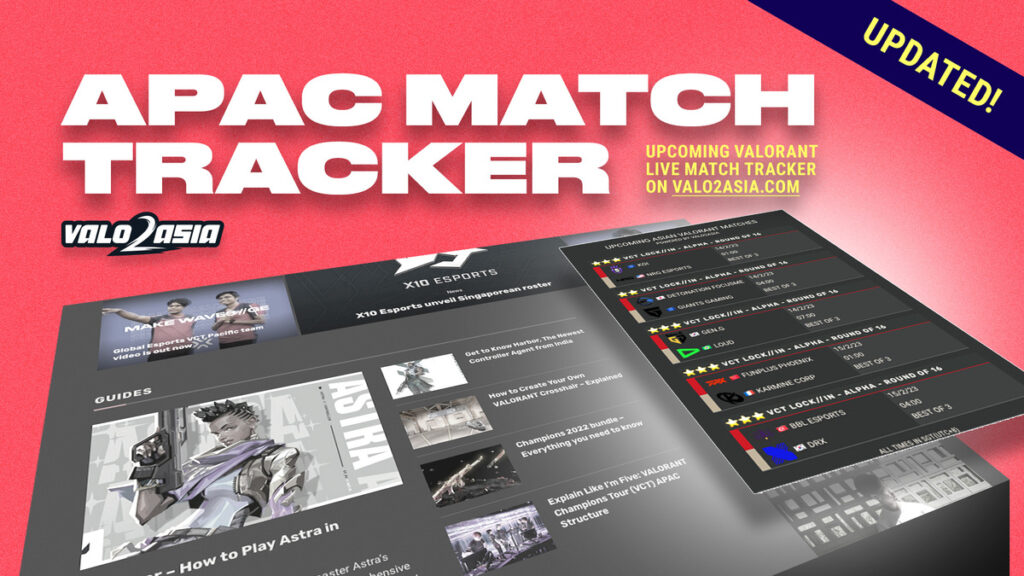 Get ready for non-stop action with VALO2ASIA.com! We bring you the pulse of APAC's most electrifying matches with our real-time match ticker, updated daily to keep you in the loop on all the latest. Our star rating system rates the importance of each match based on factors such as the teams' lineups, tournament rounds, and prestige.
From VCT Pacific to other major tournaments, we've got you covered with the most comprehensive coverage in the region with accurate schedules in Singaporean Time (UTC+8). Explore VALO2ASIA's match ticker now on the right side of our website!
---
For more insights on the Asian VALORANT scene and upcoming content like this, be sure to like and follow VALO2ASIA on Facebook, Twitter & Instagram.
---
Cover photo courtesy of VCT Pacific