"I feel like I came back home because I was on a team with these guys before, so I get to play with my old teammates," – Patiphan says. 
THAILAND – VALORANT Esports has released the fourth episode of "Meet the Pacific Teams", a video series in which the league highlights Talon Esports as the sole representative of Thailand in the VCT Pacific league.
The video commences with Panyawat "sushiboys" Subsiriroj, who shares his dislike for sushi, recalling the formation of the core of the original X10 side that shared a common goal and has since become the leading Thai roster to represent the country at various international events. "Originally I just played the game every day, and I formed a team with my friends. We started to play in competition and found out our chemistry is very good. We became successful, and our team has lasted until now."
ALSO READ: roseau appointed as Indonesia's national VALORANT team coach at SEA Games 2023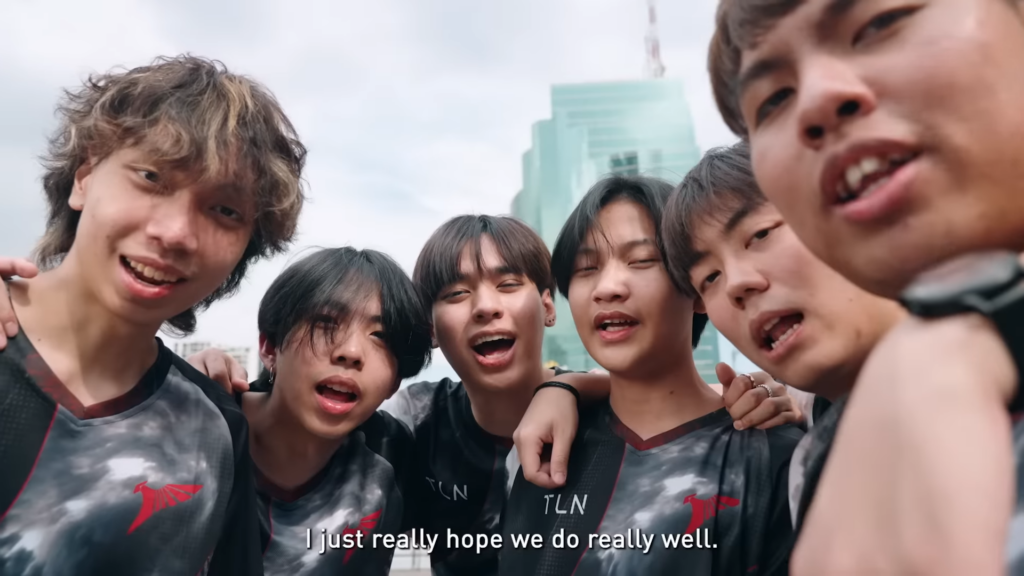 "So if I were to describe our team in one word, I would say our team is unique. Half of us have been together for quite some time, but then having a new addition to the team, and it's quite a big change that we have been making, and it kind of makes everything very unique to us as well," says 26-year-old Thanamethk "Crws" Mahatthananuyut on camera.
Besides Patiphan "Patiphan" Chaiwong who now reunites with his former X10 teammates, Talon Esports decided to fill in the void with young talents in the form of former FW Esports flex Jittana "JitboyS" Nokngam and former X10 duelist Apiwat "GarnetS" Apiraksukumal. 
The squad considers DRX and Paper Rex to be their main rivals in the Pacific League. "They have been placing on top compared to us when we qualify for international events, so it'll probably still be them. But I think it will change when we head into the regular season.
"If you ask me who I want to meet the most in Brazil, I want to meet every team. All the other teams are my rival," says Patiphan. "I feel like we get acknowledged because we can play against Europe and America." Crws closes the segment with a remark that Talon Esports "have the potential to be one of the best teams in the world, and I just really hope we do really well.
The video is available in various languages, including English, Japanese, and others. You can watch the English version below:
---
For more insights on the Asian VALORANT scene and upcoming content like this, be sure to like and follow VALO2ASIA on Facebook, Twitter & Instagram.
---
Cover photo courtesy of VALORANT Esports