A place where the eastern and western cultures meet and combine — learn more about one of the most popular transcontinental cities in the world, Istanbul, which will host this year's VALORANT Champions. 
ALSO READ: A take on the host city of VCT Masters 2: Copenhagen, Denmark
Get to know Istanbul
Istanbul is the largest city in Turkey, serving as the country's economic, cultural, and historic hub. The city spans the Bosporus strait, lying in both Europe and Asia, and has a population of over 15 million residents, accounting for 19% of Turkey's total population. Istanbul is the most populous European city and the world's 15th-largest city. Its geographical position is responsible for a fascinating melting pot of cultures.
The 2022 VALORANT Champions will be hosted in the capital of Turkey, precisely at the Volkswagen (VW) Arena. This tournament will serve as closer to the VCT 2022 circuit, as it is the last official event to feature the world's greatest teams before third-party tournament organizers take over.
Esports in Turkey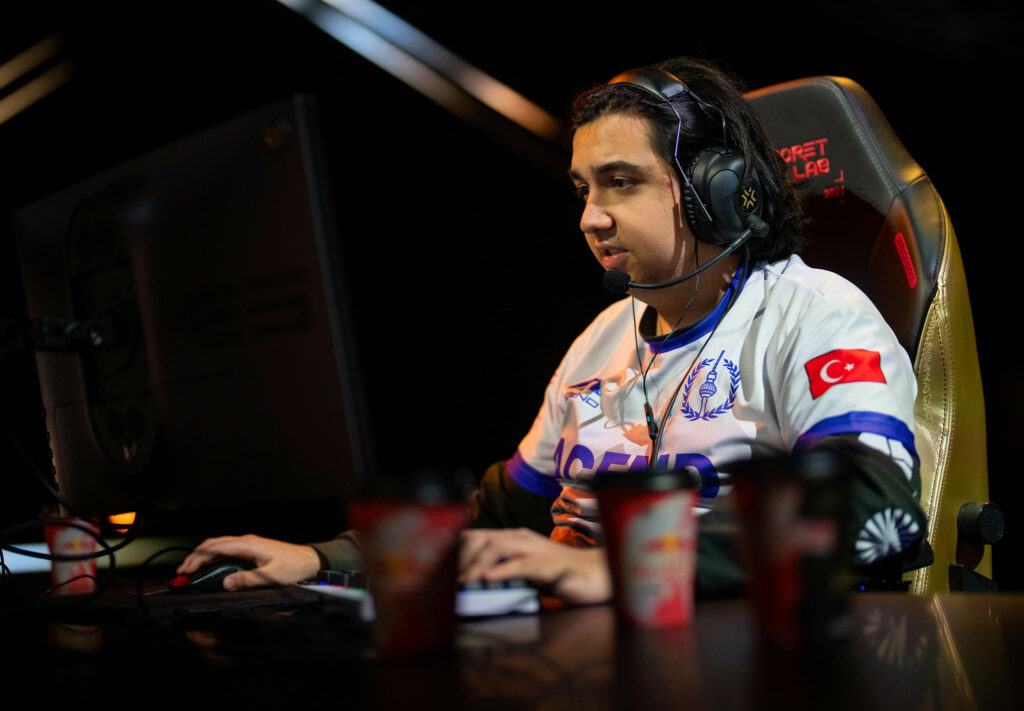 It is home to some of the most decorated esports players: 
According to Esports Earnings, more than US$7,347,505 in prize pool money has been won by 1,117 Turkish esports athletes.
Turkey is home to some prominent esports organizations, including BBL Esports, Dark Passage Esports Club, FUT Esports, Beşiktaş Esports, SuperMassive Blaze, and Fenerbahçe Esports
Beşiktas Esports, a Turkish team associated with the football club Beşiktaş, is the first professional esports organization backed by a professional sports club in Turkey, and all three of the biggest sports clubs in Turkey, Fenerbahçe, Galatasaray, and Beşiktaş have esports divisions.
BLAST Pro Series Istanbul 2018 was one of the biggest international esports tournaments held in Turkey.
Riot Games has had a regional office set up in Istanbul since 2012
The Ministry of Youth and Sports of the Republic of Turkey provides licenses to esports professionals. There are currently 8,126 licensed esports professionals, according to Ozan Aydemir, the founder of Gaming in Turkey, an Istanbul-based gaming and esports agency.
Turkish representation at VALORANT Champions
Emir Ali "Alfajer" Beder will be the only Turkish representative playing on home soil. The 17-year-old rose to prominence after lifting the VRL Turkey Stage 1 trophy with Surreal Esports in March. Not long after that, the tournament's MVP took the opportunity to play for one of the world's biggest esports organizations, Fnatic, under the leadership of Jake "Boaster" Howlett.
As one of EMEA's hottest prospects and the team's second-highest rated player, Alfajer is undoubtedly a player to watch from the black and orange side. Should the team make it to the playoff stage, Fnatic could easily become one of the home crowd's favorites.
VALORANT Champions 2022
ALSO READ: Murals painted in Singapore, Thailand, Indonesia to commemorate VALORANT Champions
In under a week, we will get to see 16 of the world's best teams from every major region in the world clash at VALORANT Champions at the Volkswagen Arena. The first half of the iconic event will kick off behind closed doors before opening up to the public, with just eight playoff teams getting the chance to play in front of a live audience.
For the first time this year, we will get a taste of a tier-one intercontinental competition with 16 teams from Asia, America, and Europe in attendance. Any team that wants to be crowned world champions this year will need all hands on deck.
Be sure to follow VALO2ASIA on social media for live updates.
---
For more insights on the Asian VALORANT scene and upcoming content like this, be sure to like and follow VALO2ASIA on Facebook, Twitter & Instagram.
---
Cover photo courtesy of Ibrahim Uzun