The Sova player's time with Action PH appears to be nearing its end as he has been allowed to look for a new squad. 
PHILIPPINES — Action PH have allowed Jm "sirodeathyo" Ignacio to explore his options for the upcoming VCT Stage 2, the Filipino player announced Tuesday on Twitter.
Sirodeathyo, formerly known as Tesseract, has been part of Action PH's spectacular rise in the upper-echelon of Filipino VALORANT starting December last year when they broke into the top 20 in the APAC rankings in such a short period of time. 
Action PH turned heads for the first time by defeating some of Asia's more established teams such as Nigma Galaxy, Global Esports, and Velocity Gaming in third-party tournaments late last year. Additionally, the team also has gone on to enjoy success regionally, most notably by winning AXE Genesis Valorant Tournament against teams from the Filipino subtop. 
ALSO READ: RRQ complete roster with Draxii, Nexi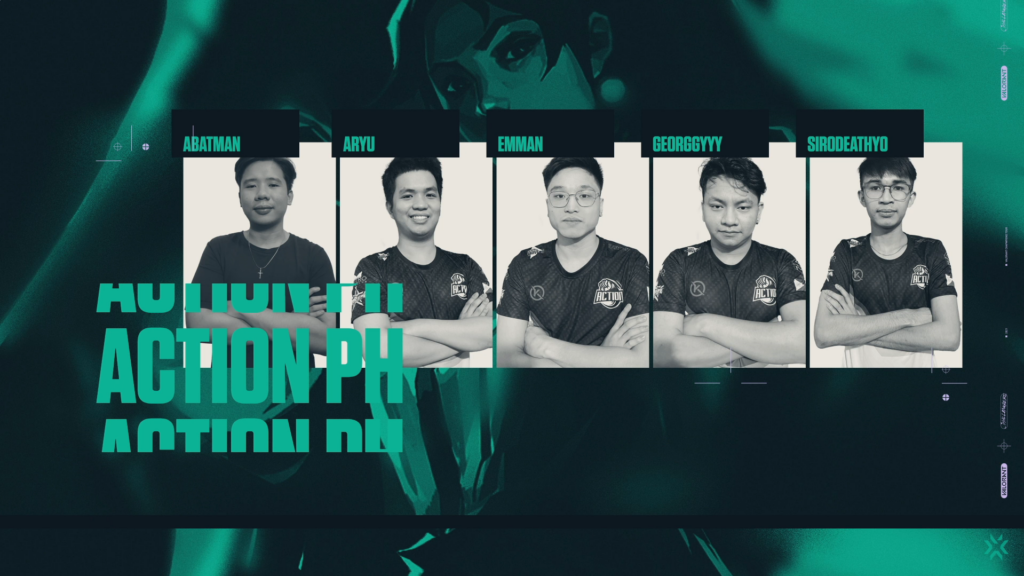 Action PH qualified for VCT APAC Stage 1 Challengers by finishing third in the regional PH circuit. However, the Filipino side had a rough patch in the tournament, as they were unable to compete at full strength due to Matthew "modeskii" Bautista's absence, which Franc "ABATMAN" Mejia filled in. The squad was ousted in the Play-In stage, losing to Thailand's FULL SENSE and Indonesia's ONIC G, therefore ending their VCT Stage 1 journey there.
Having stepped down from Action PH's active roster, sirodeathyo is now seeking other opportunities, which could include playing for an overseas team.
Parties interested in sirodeathyo's services can contact the Filipino organization directly or get in touch with the player on Twitter. 
Notable achievements:
2nd – TEC Challenger Series 6
1st – AXE Genesis VALORANT Tournament
3rd – ZOTAC Cup
3rd – VCT Philippines Stage 1 Challengers
With the departure of sirodeathyo, Action PH stand as:
🇵🇭 George "Georggyyy" Lachica
🇵🇭 Philip "Aryu" Vergara
🇵🇭 Emmanuel "Emman" Morales
🇵🇭 Matthew "modeskii" Bautista
🇵🇭 Franc "ABATMAN" Mejia (Substitute)
🇵🇭 Jm "sirodeathyo" Ignacio (Inactive)
---
For more insights on the Asian VALORANT scene and upcoming content like this, be sure to like and follow VALO2ASIA on Facebook, Twitter & Instagram.
---
Cover photo courtesy of Action PH