NUTURN Gaming are now down to just three players in the active lineup.
NUTURN Gaming's two longest-serving members, Park "allow" Sang-wook and Seo "Suggest" Jae-young, have parted ways with the team, the Korean organization announced on Tuesday.
Both allow and Suggest were a part of the NUTURN Gaming core when it formed in September of last year under the PROPARTY banner before being acquired by NUTURN in January. The announcement also concludes the players' 14-month stint with the squad.
ALSO READ: BOOM Esports part ways with Eeyore, Asteriskk
These departures leave only peri and solo as the only remaining players from the initial roster composition —  both of whom are the squad's oldest members, at 30 and 33, respectively. Neither the organization nor the players provided an explanation for the moves. Nonetheless, both parties have thanked one another for their time and wished each other the best of luck in their future endeavors.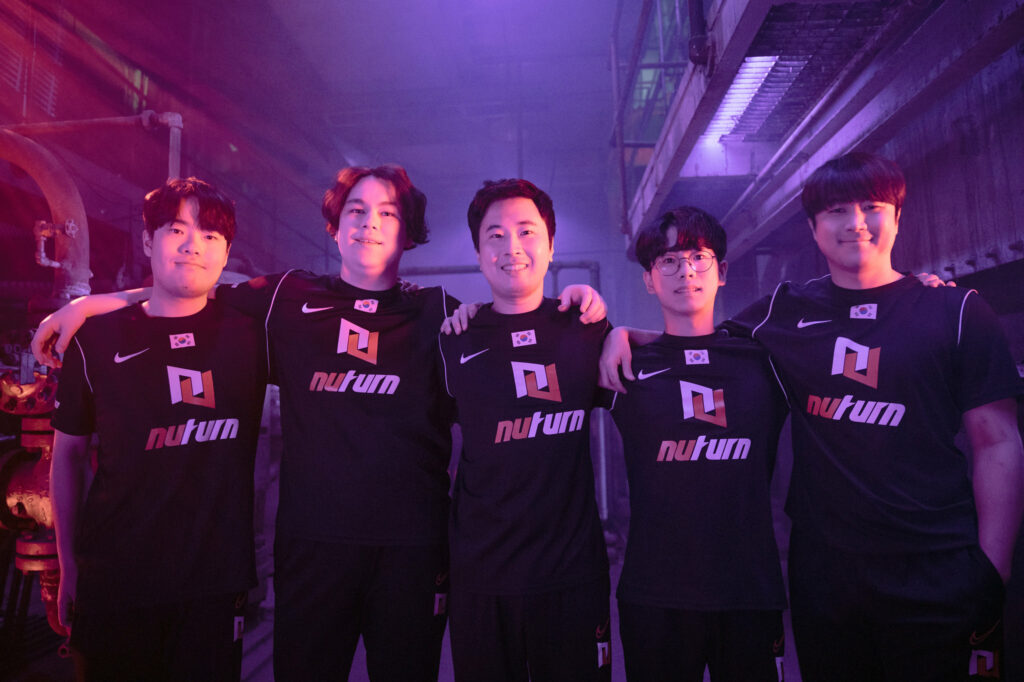 The news comes off the back of a mixed year for the Korean squad, who have seen highs such as qualifying for Masters 2: Reykjavik in May and their unexpected third-place finishes against the world's best teams.
However, they recently failed to qualify for Masters 3: Berlin after ending up last in the VCT Stage 3 Korea Challengers Playoffs. Their most recent VCT campaign, the VCT Asia-Pacific Last Chance Qualifier, saw them finish fourth after being ousted by DWG KIA, therefore eliminating them from contention for the Champions crown and concluding their VCT run this year with one out of three possible international appearances.
NUTURN Gaming are currently left with three players on board, leaving the team with big shoes to fill, having lost two of their top performers this year. The current #2 team of Korea, according to VLR.gg, will have some time to examine its option as the most upper-echelon transfer market will halt until the end of VALORANT Champions.
NUTURN Gaming are now down to three players:
🇰🇷 Jung "peri" Bum-gi
🇰🇷 Kang "solo" Keun-chul
🇰🇷 Yoon "hyeoni" Hyun-seok
🇰🇷 Jeong "Jaemin" Jae-min (Coach)
---
For more insights on the Asian VALORANT scene and upcoming content like this, be sure to like and follow VALO2ASIA on Facebook, Twitter & Instagram.
---
Cover Photo courtesy of Colin Young-Wolff/Riot Games