The Bigetron Arctic players are now free agents.
INDONESIA – Bigetron Esports has decided to pull the plug on their VALORANT venture after two years, following the end of their VCT 2023 campaign, the Jakarta-based organization has announced. Arctic's last outing together was a fourth-place finish in the VCL Indonesia Split 2, where they narrowly missed qualifying for Ascension after losing to Alter Ego in the lower semi-final.
This decision marks the end of Bigetron Esports' venture in VALORANT since coming into existence in February 2021 when it acquired the former MORPH Team roster. The organization cited the lack of official events available for non-partnered teams as the primary reason for withdrawing from the game.
Through a translated machine, Bigetron Esports CEO Edwin "Starlest" Chia stated, "The decision was taken due to the challenges we face, namely the lack of official tournaments until next year and limited opportunities to join the franchise league. We will always remember with pride the victory we achieved in Split 1 this year. Even though we were sent down in the second Split, your unwavering support remains a big strength for us. It was an experience we will never forget!"
ALSO READ: VALORANT Masters Tokyo reaches playoffs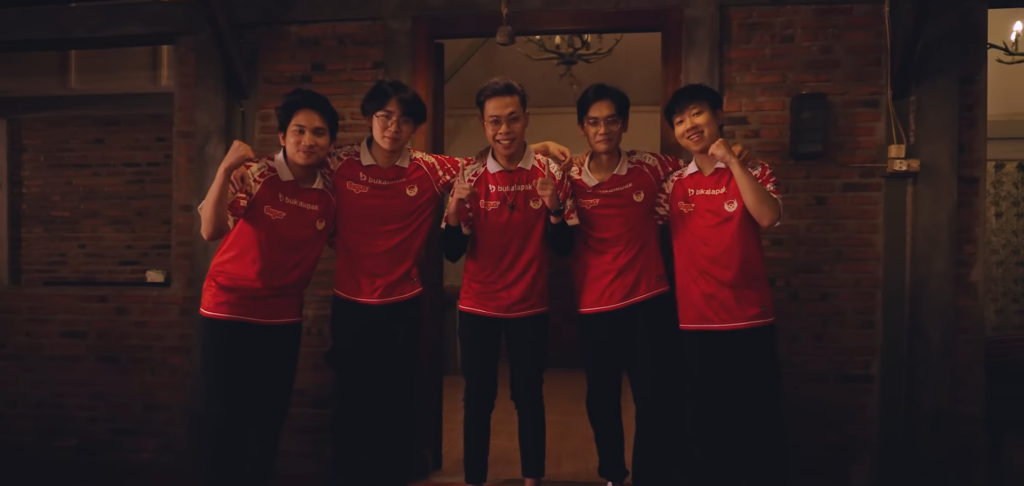 Bigetron Esports enjoyed a fair amount of success during their time in VALORANT, consistently qualifying for each Challengers Indonesia tournament they participated in during 2021 with their Astro roster. The VCT 2022 season brought significant changes to Bigetron Astro, including a name change to Bigetron Arctic and a roster shuffle that involved former TEAMnxl> quartet.
The latest Bigetron Arctic lineup had been together for only seven months, retaining only m0rea (formerly budimeister) and sayoo, while bringing former BOOM Esports duo Rafi "frostmind" Diandra and Sheldon "NcSlasher" Andersen, along with former Team SMG and Nigma Galaxy player Sha "ZesBeeW" Mohtar.
Bigetron Arctic became a key figure in the Indonesian tier-one scene, particularly in the first split of Challengers Indonesia 2023, where they claimed their first-ever trophy over Indonesian powerhouse BOOM Esports in the grand final. However, they struggled to replicate their strong performances in the subsequent split and finished in fourth place, ultimately failing to qualify for Ascension Pacific.
The organization, while not ruling out a return to the VALORANT Champions Tour circuit, stated that it would depend on favorable circumstances not only for teams within the VCT Pacific but also for those outside of the partnered league. "In the meantime, we will focus on other opportunities in esports."
Bigetron Arctic's roster was:
🇮🇩 Oliver "m0rea" Wangge
🇮🇩 Willy "sayoo" Ivandra
🇮🇩 Rafi "frostmind" Diandra
🇮🇩 Sheldon "NcSlasher" Andersen
🇸🇬 Sha "ZesBeeW" Mohtar
🇮🇩 Andrew "bali" Joseph (Coach)
---
For more insights on the Asian VALORANT scene and upcoming content like this, be sure to like and follow VALO2ASIA on Facebook, Twitter & Instagram.
---
Cover photo courtesy of VALORANT Esports Indonesia