Bilibili Gaming, known for its LPL and Overwatch League team, is set to enter VALORANT.
CHINA – Bilibili Gaming, an esports organization owned by Chinese online entertainment platform Bilibili, is set to venture into the VALORANT scene and assemble a roster, it has been announced. Its entrance adds to the ever-growing list of Chinese esports organizations to dive into VALORANT following the approval of the game in the country. Dragon Ranger Gaming, Rare Atom, Royal Never Give Up, and Four Angry Men are some of the big names that have recently fielded a roster to compete in the qualifiers of the FGC VALORANT Invitational 2023: Act 1.
As an esports organization owned by the Chinese equivalent of YouTube, Bilibili Gaming has already established a strong presence in the esports world with its LPL team and Overwatch League team, the Hangzhou Spark. Now, the organization is looking to expand its already impressive portfolio with its entry into the VALORANT scene.
ALSO READ: DRX termi on Zest over Foxy9 for LOCK//IN – "I did not feel like we needed to rush things"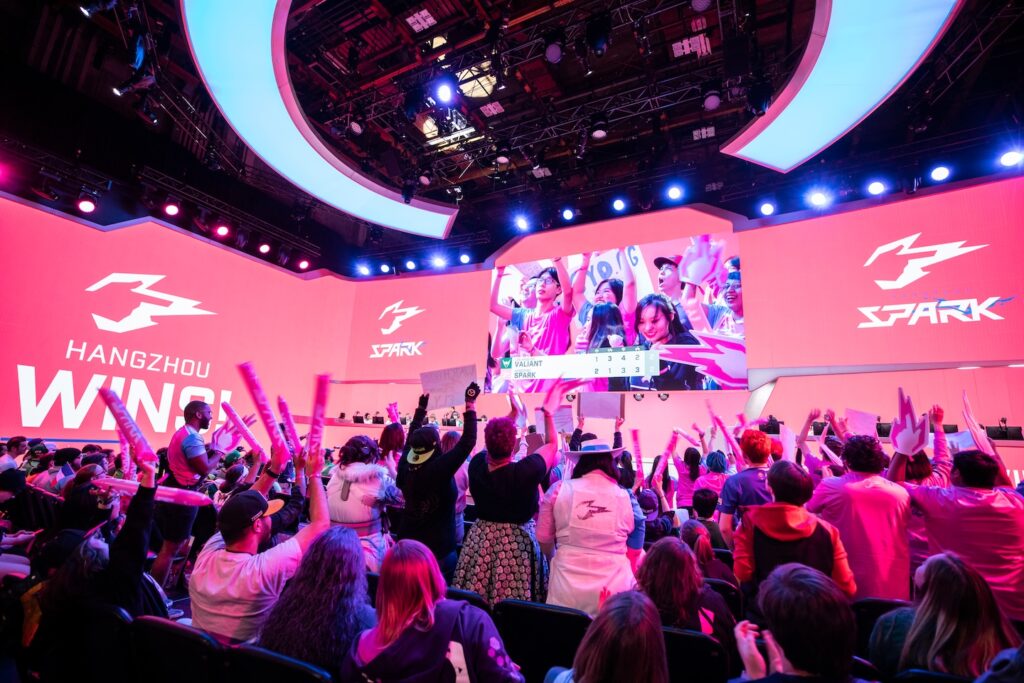 It is currently unclear whether Bilibili Gaming plan to enter the scene with a seasoned roster or if they are willing to take a more measured approach and sign an up-and-coming team. However, the organization has already released the requirements for prospective players who wish to join the team.
Candidates must be 18 years old or above and willing to adhere to the team's management while possessing strong self-discipline and professionalism. Players must also be able to withstand high-intensity training and have no history of lousy gaming records or contract disputes.
Bilibili Gaming will prioritize applicants who have achieved an Immortal 2 rank in the current ACT and possess a KD ratio above 1.3, which is quite demanding. If you meet the above qualifications and are interested in joining Bilibili Gaming, you can submit your resume in the designated format. The resume should include your name, game ID, date of birth, professional experience, main role, and contact information. Interested players can send their resumes to the email address: [email protected].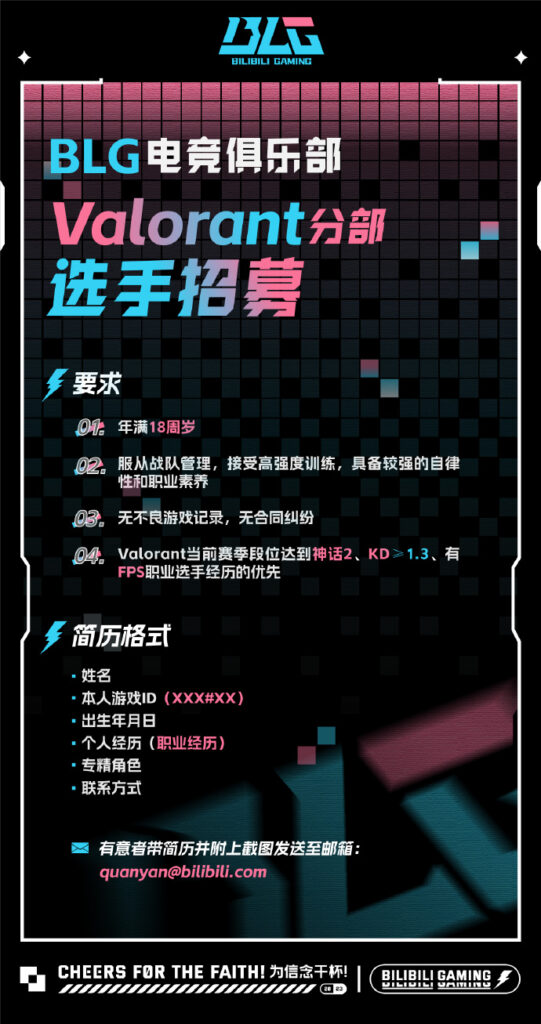 ---
For more insights on the Asian VALORANT scene and upcoming content like this, be sure to like and follow VALO2ASIA on Facebook, Twitter & Instagram.
---
Cover photo courtesy of LPL/Riot Games