ZETA DIVISION have dismantled the Indonesian representatives on their path to survive in Istanbul.
TURKEY – BOOM Esports have been eliminated from VALORANT Champions 2022, going completely winless in the group stage after a rough draw that saw them play OpTic Gaming and ZETA DIVISION.
"All I can say is thank you so much for all of the support whether we are losing or winning. Fortunately, we were able to go to Champions and make you guys proud. And I would like to apologize to everyone who supported us because we were unable to make the playoffs," said Saibani "fl1pzjder" Rahmad in a post-match interview.
Nevertheless, it was a great run for BOOM Esports, who showed an impressive performance against Masters Copenhagen champions OpTic Gaming to snatch a map, in which David "Tehbotol" Monangin broke the record for most kills in a single international VALORANT match, accumulating 38 kills in Breeze with Viper. However, it was not enough for the Indonesian side to secure the following two maps.
ALSO READ: Velocity Gaming win Skyesports Pro Invitational Season 2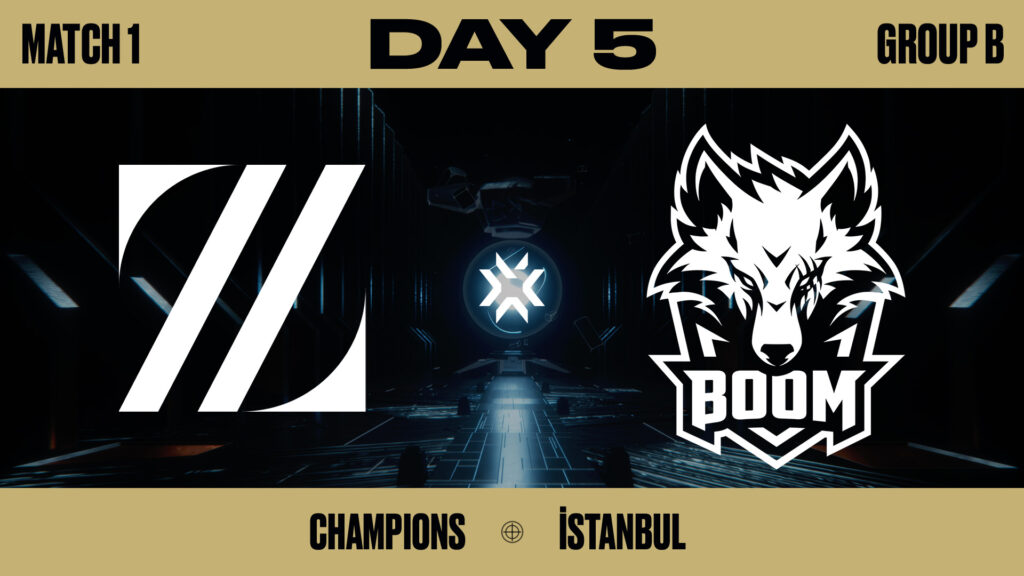 That results set up an elimination match versus Japan's ZETA DIVISION yesterday, where only one side would be able to survive for another day.
Haven began with a strong display from ZETA, where they secured seven of the starting nine rounds of the game on their defending side. However, BOOM were not looking to be sent down as they quickly reversed the deficit and took a dominant position in the game after the switch. It was Saibani "fl1pzjder" Rahmad who was leading the game with 299 ACS, eventually claiming a 13-11 win and taking the series lead. 
Next up was Pearl, where Koji "Laz" Ushida started off strong on a map that neither of these teams had previously picked. Another 8-4 lead was in place for the Japanese side for the first half, but BOOM did not back down and quickly answered with a round of their own in the second pistol round. That started a comeback attempt by Gary "blaZek1ng" Dastin, who took seven more rounds to eventually get an 11-9 lead, giving their fans some hope. Extremely close rounds ensued, but in the end, it was ZETA who put the final touches to take Pearl to themselves and force a decider on Fracture.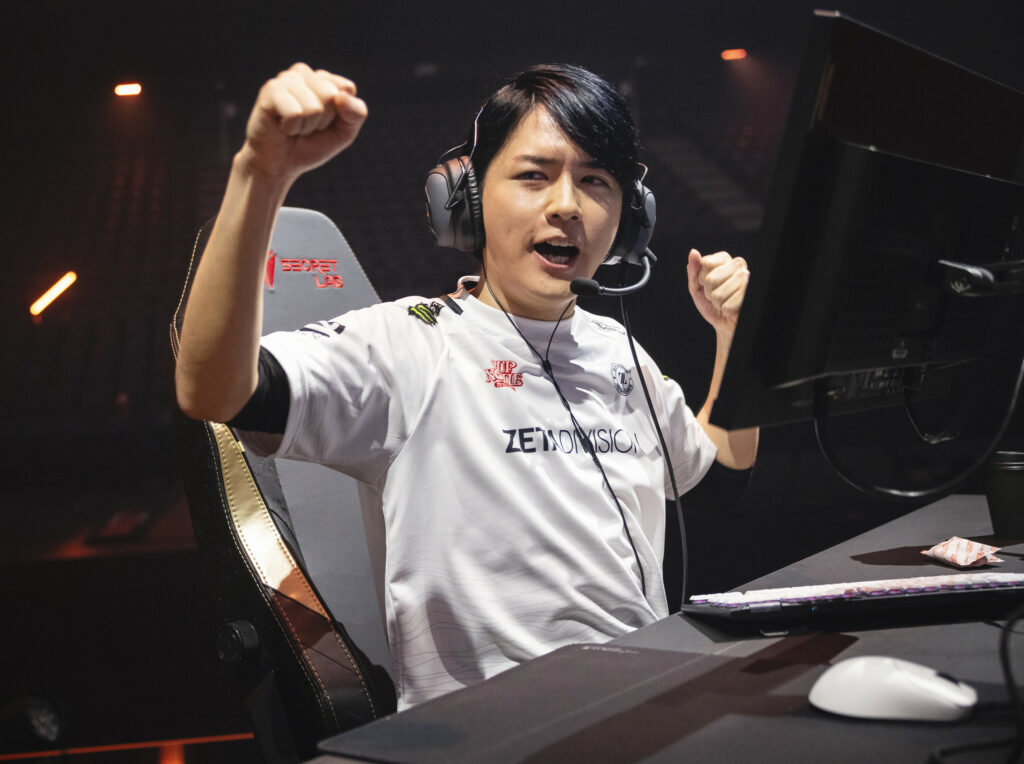 ZETA DIVISION did not give BOOM Esports any room on the decider map of Fracture, starting on the defending side and losing just two rounds as Laz and Yuma "Dep" Hashimoto wreaked havoc. The Japanese squad then took the second pistol round and the following two to cleanly close the map out without a hitch, 16-2, and winning the series 2-1. 
With this loss, BOOM Esports are eliminated from VALORANT Champions in 13-16th place, with ZETA DIVISION heading onto the decider match against LOUD in the rematch of Group B's opening match on September 8 at 1:00 AM SGT (UTC+8).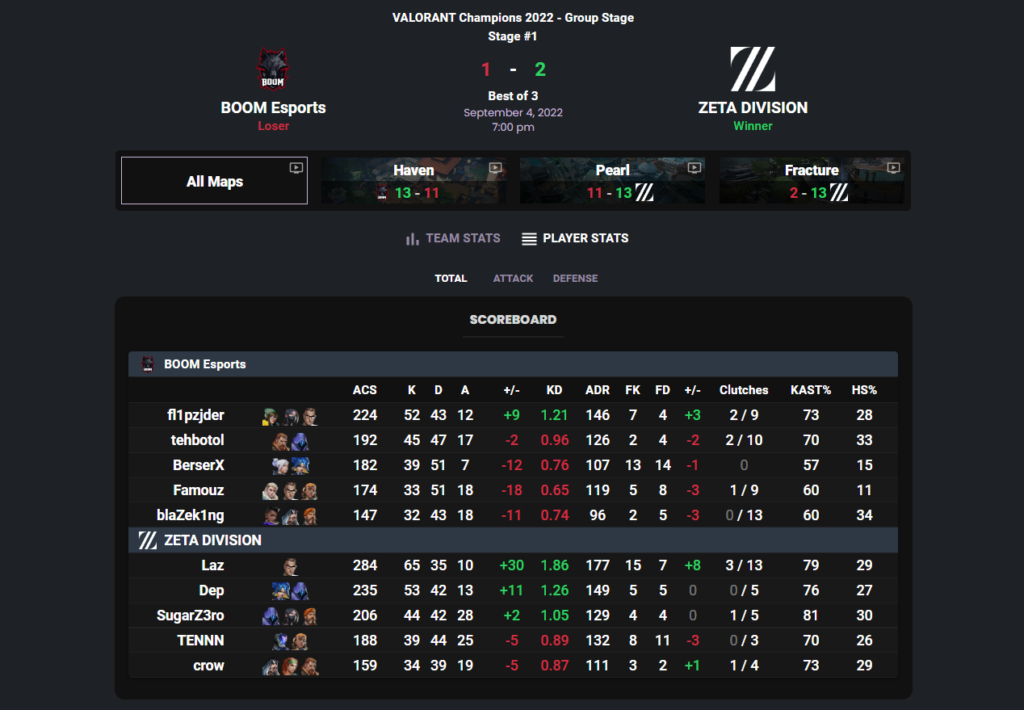 ---
For more insights on the Asian VALORANT scene and upcoming content like this, be sure to like and follow VALO2ASIA on Facebook, Twitter & Instagram.
---
Cover photo courtesy of Colin Young-Wolff/Riot Games