The Chinese side end the tournament in last place after losses to Paper Rex and Team Liquid. 
TURKEY – EDward Gaming have been sent packing from VALORANT Champions after suffering a 2-0 defeat at the hands of Team Liquid. Yongkang "ZmjjKK" Zheng and co. will now be looking to build on their experience from China's first international debut. On the other side, this result now sets up an intriguing clash, as Team Liquid are scheduled to face Paper Rex in a decider matchup on Wednesday to fight for the last and final playoff berth from Group A.
"We definitely learned something," EDward Gaming coach Lo "AfteR" Wen-hsin said in a post-match interview. "You'll see maybe the next time we compete."
ALSO READ: BOOM Esports eliminated from VALORANT Champions by ZETA DIVISION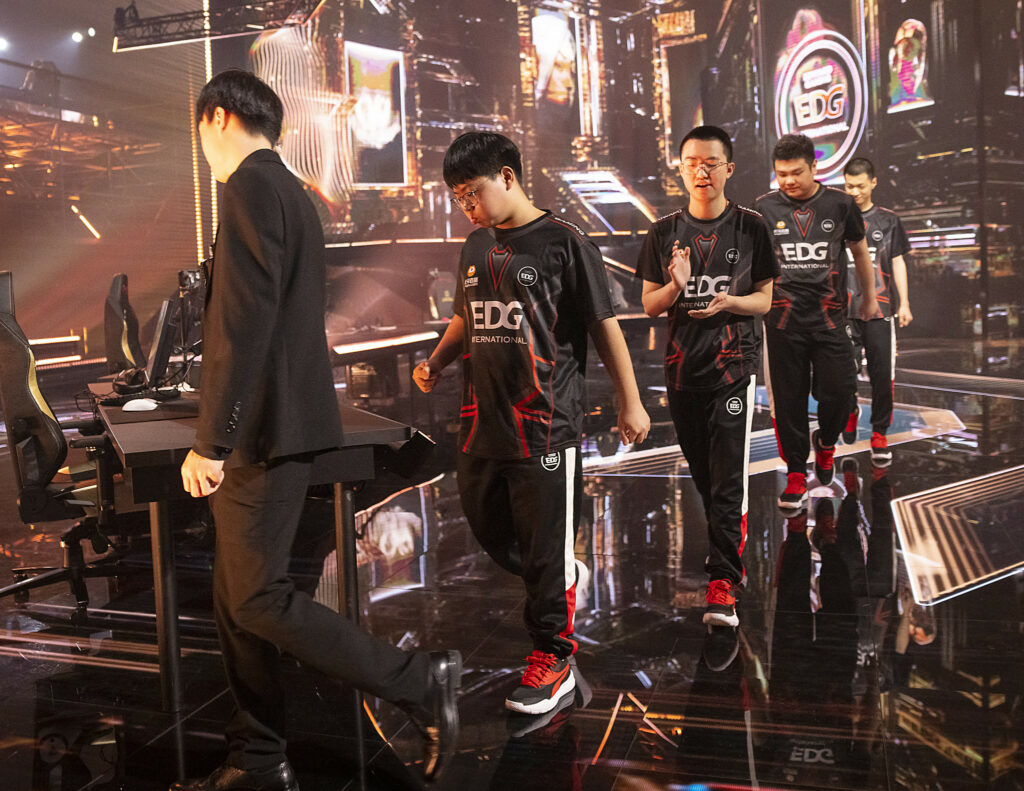 Despite the fact that EDG was in a do-or-die elimination match, they were not operating with the same level of momentum fueling their play. Hours before the match started, the official VALORANT Esports channel revealed that a member of the Chinese team, later identified as Donghao "Life" Qu, had tested positive for COVID-19 during the regular testing cadence. The 20-year-old duelist was playing from the quarantine facility, while his teammates and opponents played from the venue. 
The series kicked off on EDG's pick of Bind, where the first pistol round went the way of the Chinese side to grant them the standard 2-0 lead. However, once the economy was stabilized, Liquid began to turn the screws by responding with a three-round reply of their own and later on extending their lead with a stalwart defense. TL wasted no time bringing the hammer down in the second half, converting a pistol victory into another three to bring the map to a swift end, 13-5. 
The second map of Breeze proved to be relatively fruitful for the European team in the early game. Despite losing the pistol, Liquid were able to recover quickly and bounce back before it was all trading blows and exchanging scoring runs until they took the final round to go into the second period with a 7-5 advantage. The Chinese side got off to a great start in the second half by taking the pistol thanks to a retake win from Life and Shunzhi "CHICHOO" Wan, but a Team Liquid force buy on the following round immediately crushed their momentum. With the game inching closer, both teams traded rounds more often than ever until Round 23 when EDG made it to the match point, but they let the map slip into overtime. Team Liquid emerged as the victors after taking both overtime rounds, 14-12. 
---
For more insights on the Asian VALORANT scene and upcoming content like this, be sure to like and follow VALO2ASIA on Facebook, Twitter & Instagram.
---
Cover photo courtesy of Colin Young-Wolff/Riot Games