With a 3-1 victory over ONIC G in the grand final of the VCT APAC Last Chance Qualifier, BOOM Esports secured a spot at the 2022 VALORANT Champions. 
INDONESIA – BOOM Esports became on Sunday the team to qualify for the 2022 VALORANT Champions after winning the APAC Last Chance Qualifier over ONIC G (Bind 13-10, Haven 14-12, Fracture 11-13, Icebox 13-11). The year's most prestigious tournament will take place from September 2-18 in Istanbul, Turkey.
The Indonesians are the 11th team to qualify for the event and will be joined in Istanbul by Paper Rex, XERXIA Esports, DRX, and ZETA DIVISION.
"Thank you very much for supporting us even though we lost yesterday." Saibani "fl1pzjder" Rahmad said in a post-match interview. "Thanks for all the prayers and support, including from my parents and all of our parents; David's (TehBotol), Dastin's (blaZek1ng), Rizki's (BerserX), Fikri's (famouz); Without your prayers, we don't think we could be this fortunate and this good. Alhamdulillah, thank you, everyone!"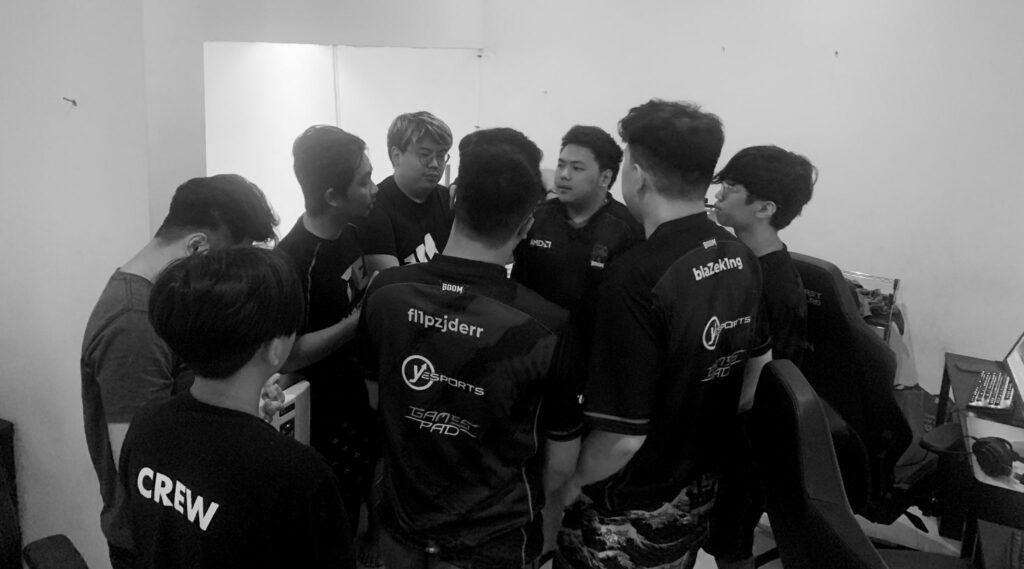 Another five additional teams from other Last Chance Qualifiers will be determined by the end of this week to round out the team list.
The VCT APAC Last Chance Qualifier started off on Monday of the previous week, with nine teams coming from the nine highest-ranked teams in the APAC circuit outside of those already qualified and the winners of the VALORANT Oceania Tour Championship. It underwent an unexpected turn in the upper bracket as BOOM Esports upset ONIC G and tournament favorites Bleed eSports to reach the grand final. 
In order to wrap up their Cinderella run, Gary "blaZek1ng" Dastin and co. needed three more maps from domestic rivals ONIC G, who clawed their way back through the lower bracket and sent MiTH, Team Secret, and Bleed eSports packing in the process. The grand final, a rematch of the upper bracket semi-finals, took place on Sunday to determine which team would be guaranteed a place at the 2022 VALORANT Champions.
ALSO READ: ONIC G eliminate Bleed eSports; set up Indonesian derby in APAC LCQ grand finals
BOOM Esports came out the brighter of the two sides to take the first two maps in a closely-contested affair (Bind 13-10, Haven 14-12). It was not plain sailing for BOOM Esports, however, as they were always pushed to double-digits since the first map. Fracture, the third map, was claimed by ONIC G in yet another close series, 13-11.
The matchup then headed to ONIC G's map pick of Icebox, following a similar pattern to that of Fracture in the first half, leading 8-4 courtesy of Hagai "Lmemore" Tewuh's and Sheldon "NcSlasher" Andersen's solid performances with Viper and Sage, respectively. As the sides switched, though, so did the momentum. BOOM Esports came out blazing on all cylinders, winning nine of the twelve rounds to capture the map, 13-11, and the series to qualify for VALORANT Champions.
BOOM Esports will field the following squad at VALORANT Champions:
🇮🇩 Gary "blaZek1ng" Dastin
🇮🇩 Saibani "fl1pzjder" Rahmad
🇮🇩 Rizkie "BerserX" Kusuma
🇮🇩 David "Tehbotol" Monangin
🇮🇩 Fikri "famouz" Zaki (Loan)
🇰🇷 Ji "meow" Dong-jun (Coach)
🇮🇩 Harry "6fingers" Tjahyadi (Analyst)
The team list for VALORANT Champions currently looks as follows: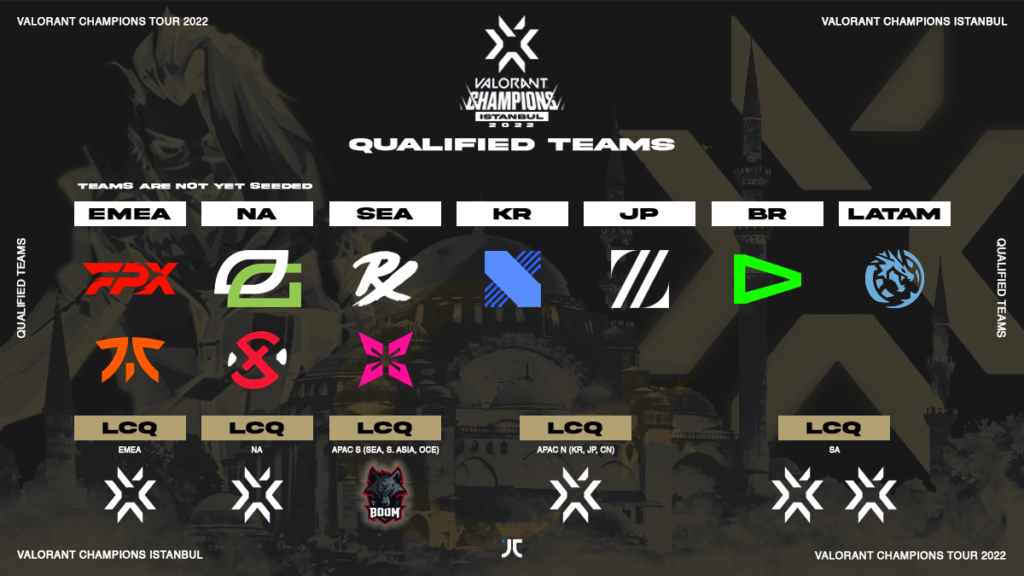 ---
For more insights on the Asian VALORANT scene and upcoming content like this, be sure to like and follow VALO2ASIA on Facebook, Twitter & Instagram.
---
Cover photo courtesy of BOOM Esports