Riot Games has laid out its plans for the 2024 Challengers circuit, which will span the full year. 
Riot Games has unveiled the 2024 roadmap for VALORANT Challengers, which will see a revamped format, new integration between International Leagues and Challengers, as well as an overhauled schedule in contrast to the previous year.
"The evolution of Challenger and Ascension Tournaments continues with the goal of fostering opportunities for players who aspire to reach the highest levels of the VCT. In tandem, Challengers serves as a regional showcase, offering competitions that identify the best players from the many VALORANT communities around the globe.
The ethos of our strategy—inspiration, aspiration, and participation— will further be reinforced with Premier, which will be deeply integrated with Challengers. We'll be sharing details on Premier in early November."
ALSO READ: AloNeFillz joins Attack All Around for Challengers 2024
Schedule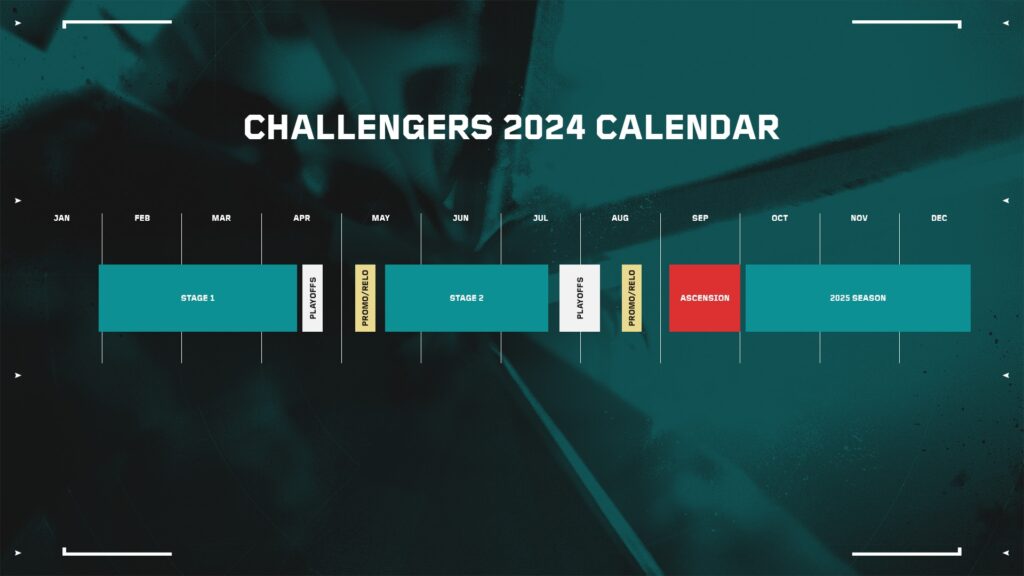 Challengers Stage 1 in January to April
Challengers Stage 2 in May to August
Promotion/Relegation event between stages in May and August
VCT Ascension in September
Challengers 2025 to start in October
In 2024, VALORANT Challengers will span the full year, starting in January with two stages similar to last year and culminating with Ascension in September. Following the 2024 Ascension tournaments in September, Challengers will continue with its 2025 season in October. Details specific to each league will be announced separately.
"This earlier start date will help us minimize gaps in the calendar while giving Ascension winners enough time to prepare for the start of International Leagues."
This presents a relatively longer season compared to the previous year when the Ascension event concluded in early July, leaving many tier-two teams with only the OFF//SEASON to compete in.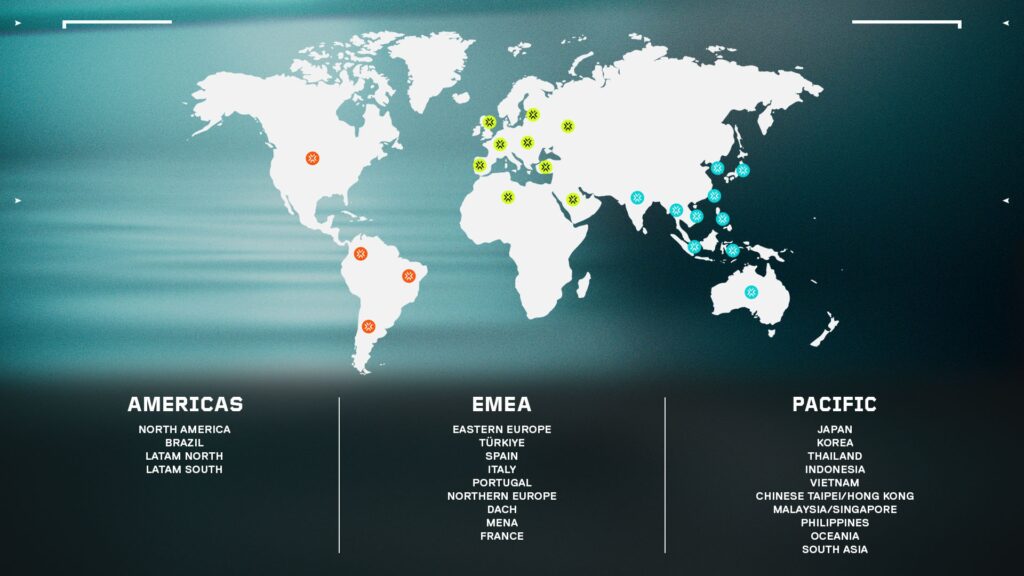 When Challengers kicks off in January 2024, most Leagues will be organizing open qualifiers while some will extend invitations to high-performing teams in the 2023 season. Promotion and Relegation events will take place between the Challenger stages. According to Tomek Borowka, esports product manager for VALORANT, they are still "working on how the promotion/relegation looks like."
Premier will also be integrated with Challengers. Riot will share more details in early November.
New Integration between International Leagues and Challengers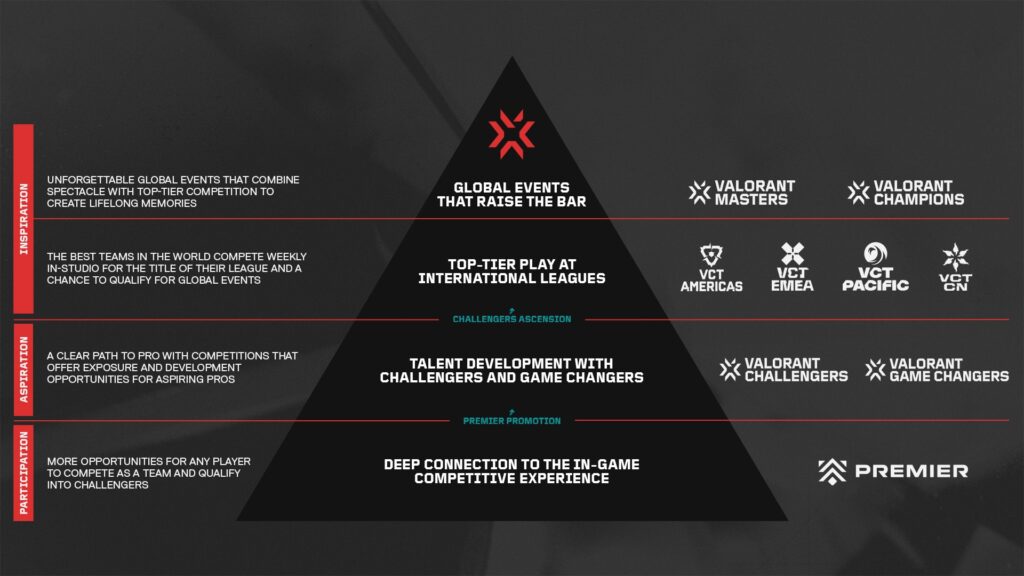 Affiliate Partnerships between IL teams with Challenger and GC teams to collaborate more closely on content and other commercial partnerships
Two-way Players let substitute players in IL teams play in Challengers and Game Changers between Affiliate Partnership teams
Player Loans allow IL teams to lend out players, but these players cannot compete for their IL team until the loan period ends.
Affiliate Partnerships will allow teams from the International Leagues to build partnerships with Challenger and Game Changer squads. Teams forming such partnerships will have the opportunity to cooperate on content creation and other commercial partnerships. While partnerships with Challenger teams are region-specific, those with Game Changer squads are exempt from any regional restrictions. Affiliate Partnerships will also facilitate the introduction of Two-Way players.
Two-Way Players have been introduced to address a recurrent issue in the International Leagues. Previously, substitute players on IL teams often found themselves sidelined, missing out on competitive experience. With the introduction of Two-Way Players, those who are not regularly in the starting lineup of an International League team can now participate with the Affiliate Partner Team in Challengers and Game Changers.
Alongside the introduction of Two-Way Players, the concept of Player Loans will be rolled out. In 2024, teams from the International Leagues will have the ability to loan their players to teams in Challengers or Game Changers. Contrary to Two-Way Players, these loaned individuals will not be allowed to represent their original IL team until their loan tenure concludes. However, these player loans are not tied to the Affiliate Partnerships system, providing a wider range of destination teams for the loaned player.
---
For more insights on the Asian VALORANT scene and upcoming content like this, be sure to like and follow VALO2ASIA on Facebook, Twitter & Instagram.
---
Cover photo courtesy of VALORANT Esports