Cloud9 are set to return to Red Bull Home Ground once again as the organizer has revealed the third confirmed side for the Tokyo event.
JAPAN – Red Bull Gaming has announced that Cloud9 have been invited to compete at Red Bull Home Ground Tokyo. The team around Dylan "runi" Cade are the second North American team to be invited after 100 Thieves, with the other two being ZETA DIVISION and SCARZ so far.
Cloud9 were in attendance at the Red Bull Home Ground event last year and ended up as the second-best team, falling to 100 Thieves with a score of 3-0 in the best-of-five grand final. The event in Manchester marked the debut of Cloud9's initial team lineup for the season. Drawing parallels to the 'Colossus' reputation of Cloud9 in Counter-Strike, this roster boasted heavyweights such as former OpTic player Jaccob "yay" Whiteaker and the returning Anthony "vanity" Malaspina.
ALSO READ: theDoctorr steps down as coach of Orangutan to return to playing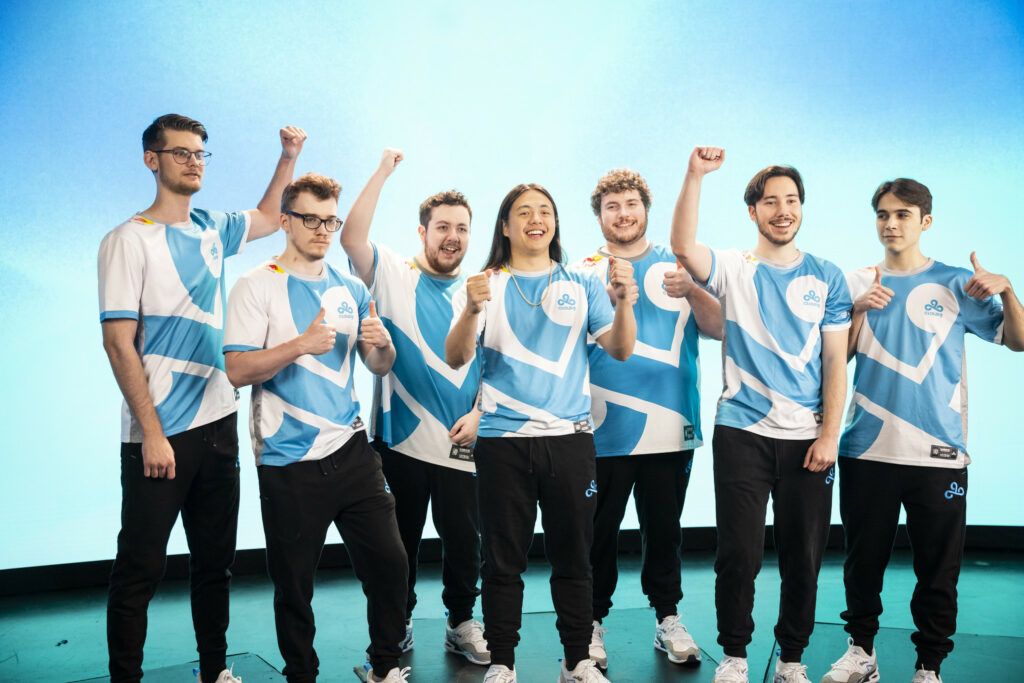 After VCT LOCK//IN wrapped up, Cloud9 made surprising changes by letting go of the previously mentioned duo, reportedly for cost-cutting measures. Stepping into their roles, Cloud9 brought in up-and-comers Dylan "runi" Cade from Susquehanna Soniqs and Jake "jakee" Anderson from NSIC, with the latter interestingly having never reached the main event of the Challengers League NA circuit prior to his signing.
Despite initial skepticism, Cloud9's gamble on new talent yielded fruitful results with an 8-1 W-L record in the Regular Season of the VCT Americas League, their only loss coming against eventual league champions LOUD in the second week. The team secured a fourth-place finish in the league after a neck-and-neck battle with NRG Esports in the lower-bracket semi-final, just a game short of adding both Masters and Champions events to their calendar.
In their subsequent run in the Americas Last Chance Qualifier, Cloud9 encountered defeats at the hands of KRU Esports and Leviatan, thereby concluding their 2023 season without capitalizing on their last opportunity to make an appearance on their home turf of Los Angeles.
Red Bull Home Ground Tokyo will take place between November 3-5 at the Ryogoku Kokugikan Arena. Two more teams are yet to be unveiled as invitees, while two others will earn their spots through the EMEA and Japan qualifiers to bring the number of squads up to eight. The event promises to be filled with intriguing storylines, being scheduled during OFF//SEASON, a time when many teams are expected to undergo changes.
Below you can find the current list of participants for the event:
| | |
| --- | --- |
| 🇺🇸 100 Thieves | 🇯🇵 ZETA DIVISION |
| 🇺🇸 Cloud9 | 🇯🇵 SCARZ |
| TBD | TBD |
| EMEA Qualifier | Japan Qualifier |
---
For more insights on the Asian VALORANT scene and upcoming content like this, be sure to like and follow VALO2ASIA on Facebook, Twitter & Instagram.
---
Cover photo courtesy of Chris Betancourt/Riot Games