The Japanese Counter-Strike legend joins DetonatioN FocusMe ahead of the 2023 Pacific Last Chance Qualifier.
JAPAN – Kohei "XrayN" Shimaki, a member of the legendary 4dimensioN (4dN) lineup in Counter-Strike, will take the reigns of DetonatioN FocusMe as tactical coach. The Japanese will take over the position of Kim "HSK" Hae-seong whose tenure with the team saw an uninspiring eight consecutive weeks of losses in Seoul, landing them in last place.
The appointment comes after DetonatioN FocusMe CEO Nobuyuki "LGraN" Umezaki personally requested XrayN to rebuild the struggling team last month, according to the press release. "In addition to his first-class understanding of the game that comes from his experience as a player, he also has very good management skills developed through his work experience, and we are very excited about his performance as a tactical coach for the team." 
"After 18 years, I decided to become a coach in the same tactical shooter field, with the idea that I might be able to realize the dream of becoming the best in the world. I hope that I can live up to your expectations, and it would be a great pleasure if you could support us, as all of the players and staff are working hard!" the official statement reads, as translated.
ALSO READ: Former Kizuna Esports quartet open to individual offers
Having started playing Counter-Strike (Beta 6.1) in 2001 during his studies in Irvine, California, XrayN first appeared on the international radar 21 years ago in the Japan qualifier for the 2002 World Cyber Games as part of the runners-up team Chaos vs Order (CvO). The World Cyber Games (WCG) in the early days is often referred to as the "Olympics of Esports" that brought together players from around the world to compete. 
However, XrayN truly made his mark with the creation of 4dimensioN (4dN) alongside some of Japan's top talents at the time, including Yoshinori "KeNNy" Minami, current REJECT VALORANT coach.
Formed with the ambition to defeat the then-reigning world champions, Emil "HeatoN" Christensen's SK Gaming, the team went on to represent Japan in the World Cyber Games for two successive years. 4dN also carved a niche in history by becoming Japan's first-ever professional esports team after signing a sponsorship deal with PSYMIN Co., Ltd. in 2005. Tsuneaki "Buddha" Takeda, who is currently DRX's Director of Business Development, was also part of the team during this period, serving as the owner.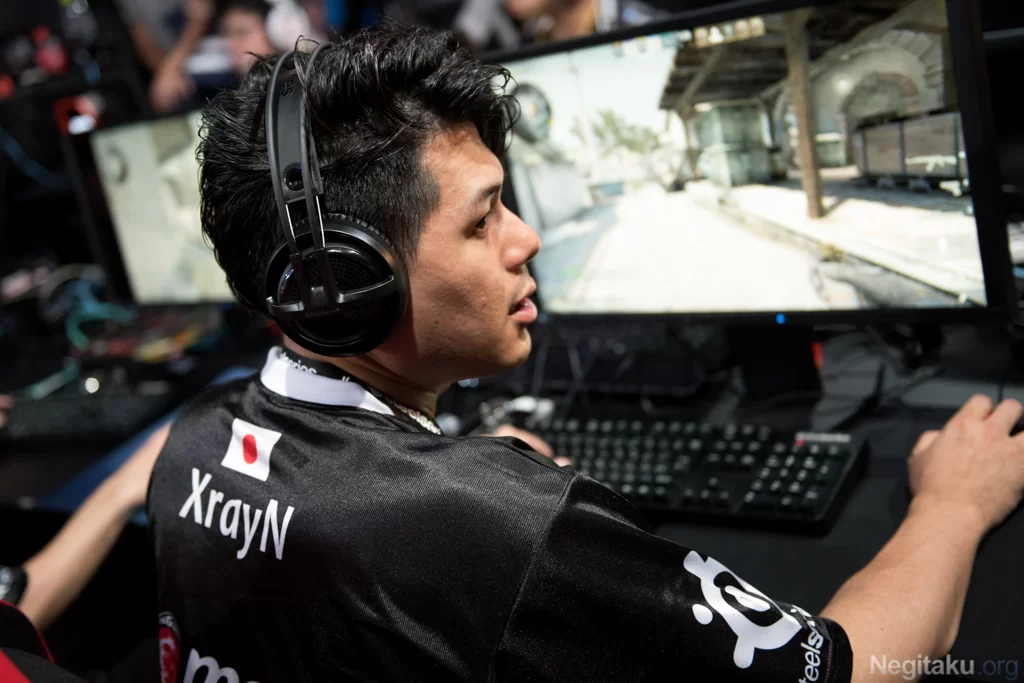 2005 saw 4dN reach a pinnacle, tying for 9-12th place at the 2005 CPL Summer Championship in Dallas, Texas, along with Alexandre "gAuLeS" Borba's g3x, Corey "Hanes" Hanes' United5, and Green Berets. XrayN stepped down from 4dN in February 2006 and was succeeded by ex-Jadeite coach, Junya "noppo" Taniguchi. XrayN's illustrious career saw him win over 30 domestic trophies, represent Japan eight times, and secure top twelve finishes in world tournaments in a first-person-shooter era dominated by North American and European teams. 
Despite his retirement in 2011, XrayN remained involved in the space on which he has left a mark by working in DouYu Japan as Esports Manager and co-founding UTAGE, a Japan-based esports tournament organizer that previously hosted five seasons of UTAGE Japan League in Counter-Strike: Global Offensive and UTAGE VALORANT in VALORANT.
DetonatioN FocusMe will be hoping that with the legendary figure's involvement in the team, their prospects will be enhanced, guiding them towards their first series win as a VCT-partnered team. The Japanese-Korean fusion that is DFM had a disappointing season in the 2023 Pacific League, ending up last and being the first to face elimination. Kim "HSK" Hae-seong, who was at the helm of the team, unfortunately, failed to steer them toward a satisfying finish.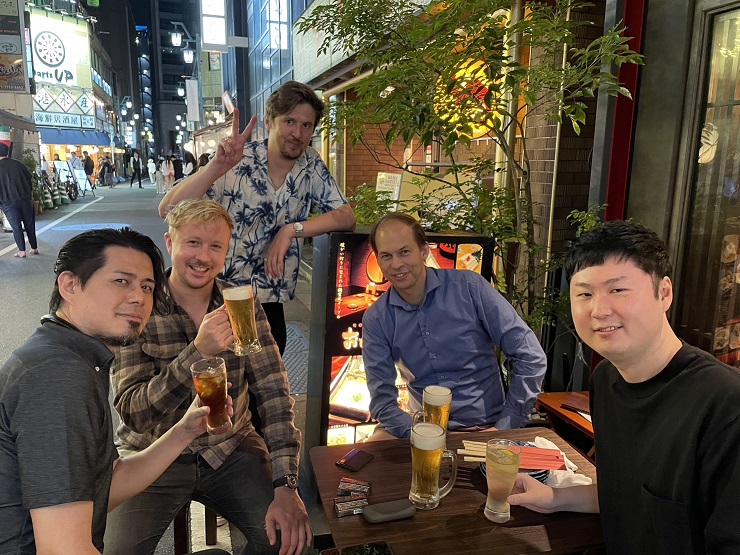 DetonatioN FocusMe are now:
🇯🇵 Ryumon "Reita" Oshiro
🇯🇵 Tomoki "xnfri" Moriya
🇯🇵 Shogo "takej" Takemori
🇯🇵 Yoshitaka "Anthem" Enomoto
🇰🇷 Park "Seoldam" Sang-min
🇰🇷 Seo "Suggest" Jae-young
🇯🇵 Hirotaka "Melofovia" Okazaki (Coach)
🇯🇵 Kohei "XrayN" Shimaki (Tactical coach)
---
For more insights on the Asian VALORANT scene and upcoming content like this, be sure to like and follow VALO2ASIA on Facebook, Twitter & Instagram.
---
Cover photo courtesy of DetonatioN FocusMe