One of Orangutan's top-rated players has left the team to pursue a new opportunity, leaving his Filipino teammate Azis "azys" Nandang solo.
PHILIPPINES – Jm "tesseract" Ignacio and Orangutan have announced that the two parties will go their separate ways, concluding the player's second stint of six months with the Indian organization. During this period, the team emerged victorious in both VCL South Asia Split One and Two and also represented the SA region at VCT Ascension Pacific in Bangkok.
"It is with a heavy heart that we bid goodbye to tesseract. Your time with our Valorant team has been nothing short of extraordinary. We're immensely grateful for your contributions, both on and off the server. We'll be cheering you on every step of the way!" the announcement reads. 
ALSO READ: DetonatioN FocusMe appoint Japanese CS legend XrayN as coach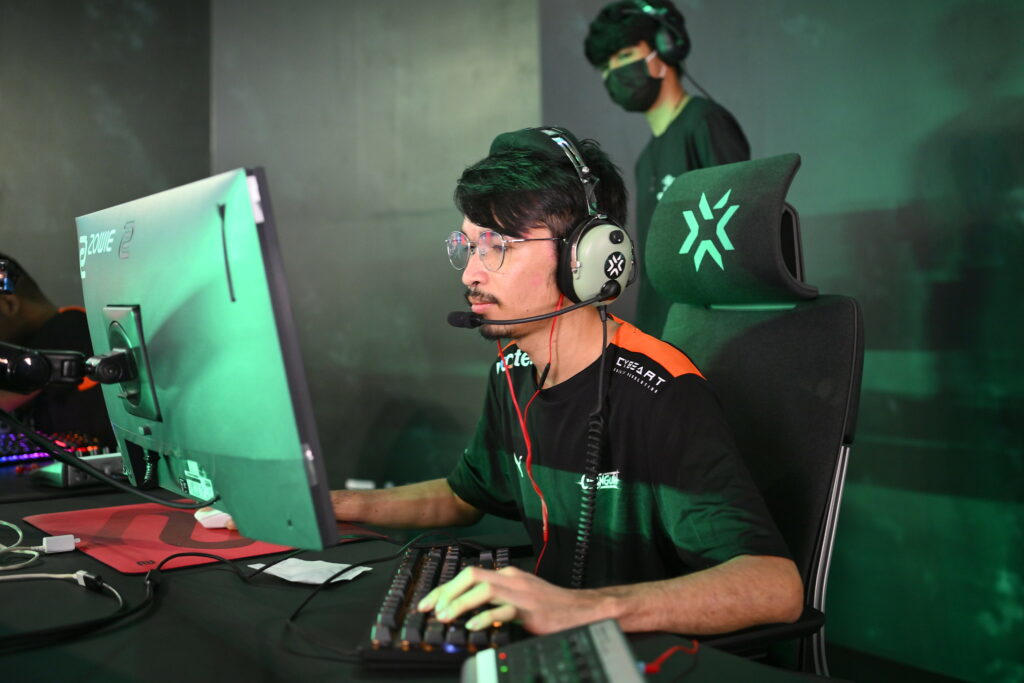 After parting ways with Enigma Gaming post the 2022 OFF//SEASON, Tesseract found his way back to Orangutan, a familiar banner that had not only been his prior home but also his gateway to the South Asia region for the first time. He was part of Orangutan's first foray into VALORANT, which featured an ambitious roster of international talents from Korea, the Philippines, Pakistan, India, Malaysia, and more.
Reuniting with Orangutan for the second time led Tesseract to the region's top league, with the organization themselves having secured their position as one of the seven invited teams.
In his second stint with Orangutan, Tesseract stood out as the second-best individual player on Orangutan, just trailing Filipino teammate Azis "azys" Nandang in the South Asian circuit. He had an above-average rating in domestic competition, with a 1.20 (241.1) and 1.23 (242.1) VLR rating in VCL South Asia Split One and Two, respectively. His contributions were crucial in leading the team to victories in both competitions and in qualifying for the VCT Ascension Pacific tournament in Bangkok, Thailand, to represent the South Asia region.
Despite Orangutan's lackluster 0-4 performance in the group stage of Ascension Pacific, Tesseract emerged as the team's top-rated player and was also rated as the tournament's ninth-best player by RIB.gg. 
Tesseract's departure is a significant loss for Orangutan, which had recently left Bangkok without a single win in the group stage. The team now faces the challenge of going forward without one of their star players and without a clear plan for the rest of the year.
While it's not officially confirmed, a tweet from Yash Bhanushali, the founder and CEO of Orangutan, stating "Hope you achieve all your dreams in Korea," hints that Tesseract might be in the process of moving to a VCT-partnered team in South Korea, which is the hub city for the tier-one league for the Pacific region.
Should Orangutan look to rebuild their lineup, they will likely be hoping to do it before the OFF//SEASON tournaments are announced for the remainder of the year.
For now, Orangutan are: 
🇮🇳 Akram "Rawfiul" Virani
🇮🇳 Sabyasachi "Antidote" Bose
🇮🇳 Rishi "RvK" Vijayakumar
🇵🇭 Azis "azys" Nandang
🇲🇾 Mathanraj "theDoctorr" Munisparan (Coach)
🇸🇬 Felipe "skyeSG" Lim (Analyst)
---
For more insights on the Asian VALORANT scene and upcoming content like this, be sure to like and follow VALO2ASIA on Facebook, Twitter & Instagram.
---
Cover photo courtesy of VCT Pacific