Dominatus, who reached the finals of VCL Indonesia Split 2, have chosen to separate from Rayvaldo "ray4c" Chandra and the rest of the team.
INDONESIA – Dominatus have announced the release of their VALORANT roster heading into the 2023 OFF//SEASON.
All team members have been released from their contracts, allowing them to explore their options in the market as free agents. The only exception is content creator-turned-player Rayvaldo "ray4c" Chandra, who remains contracted under Rex Regum Qeon as a streamer. On the other side of the table, this does not mark the end for Dominatus, however, as the organization expects to announce more news regarding their new VALORANT lineup in the future.
ALSO READ: Kizuna Esports release roster; to step back from VALORANT temporarily
"It's not goodbye, it's see you later for our incredible VALORANT players. Your time with us has been nothing short of amazing, and we'll cherish the memories we've created together. As we bid farewell, we're also eagerly anticipating the next chapter that's about to unfold. Stay tuned for exciting surprises, as we prepare to welcome a new roster to the game. Our secret weapon is on the horizon! Thank you for everything, and get ready for the future."
Made up of a ragtag mix of young players, Dominatus achieved their initial breakthrough earlier this year by qualifying for the main event of VCL Indonesia Split 1 and securing a 5-6th place finish. In the subsequent Split, Dominatus made a return to the main event, surpassing the threshold of the top six teams by the end of the Regular Season, which qualified them for the playoffs held at Taman Anggrek Mall, Jakarta.
Dominatus experienced a fairy-tale journey, securing victories over more experienced teams including ARF Team, Bigetron Arctic, and BOOM Esports, and clinched the first grand final spot through the upper bracket. However, their pursuit came to a halt as BOOM Esports fought back and defeated Dominatus in the best-of-five grand finals, quashing Dominatus's aspiration to represent Indonesia at VCT Ascension Pacific.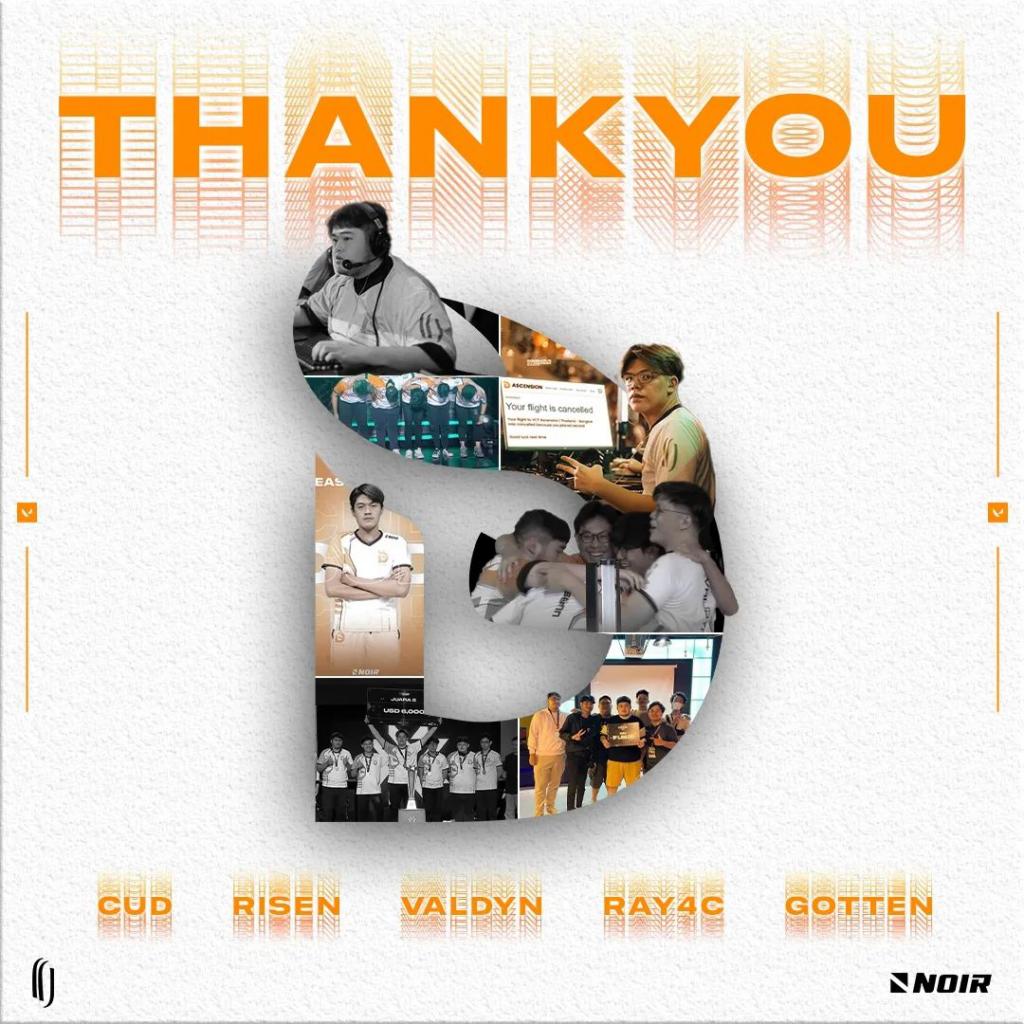 Dominatus had their final showing in June during the DWGIB VALORANT Season 3 tournament, featuring the newly added former BOOM Esports player, Thomas "Cud" Alfiantino. They concluded the tournament in third place, following a loss to the eventual champions, ARF Team, in the lower final.
Dominatus were:
🇮🇩 Rayvaldo "ray4c" Chandra
🇮🇩 Rivaldy "ValdyN" Navian
🇮🇩 Aldi "RiseN" Huang
🇮🇩 Tengku "carrace" Maulana
🇮🇩 Ferdi "r0serade" Imansyah
🇮🇩 Davin "gotten"
🇮🇩 Thomas "Cud" Alfiantino
---
For more insights on the Asian VALORANT scene and upcoming content like this, be sure to like and follow VALO2ASIA on Facebook, Twitter & Instagram.
---
Cover photo courtesy of VALORANT Esports Indonesia