The Koreans successfully lifted the curse and secured the highest placings not only for the team but also for Asian teams in the Champions tournament.
TURKEY – DRX are guaranteed a top-four placement with a victory against FNATIC 2-1 (Icebox 7-13, Ascent 14-12, Fracture 13-9). This is the highest achievement of the Korean side after back-to-back 5-6th place results in Masters Reykjavik and Copenhagen.
In the previous match, DRX went to the lower bracket of the playoff after losing the series against LOUD 0-2 (Breeze 11-13, Haven 6-13). They seem to repeat the story in both Masters, as they were eliminated in the tournament after losing the semifinal upper bracket match.
"Our mentality is still strong following the LOUD defeat," Kim "stax" Gu-taek said in a post-match interview defeat against LOUD. "As long as I am the in-game leader, I am going to make sure we did not finish fifth or sixth."
ALSO READ : VCT 2023 to kick off with a 30-team international tournament in São Paulo, Brazil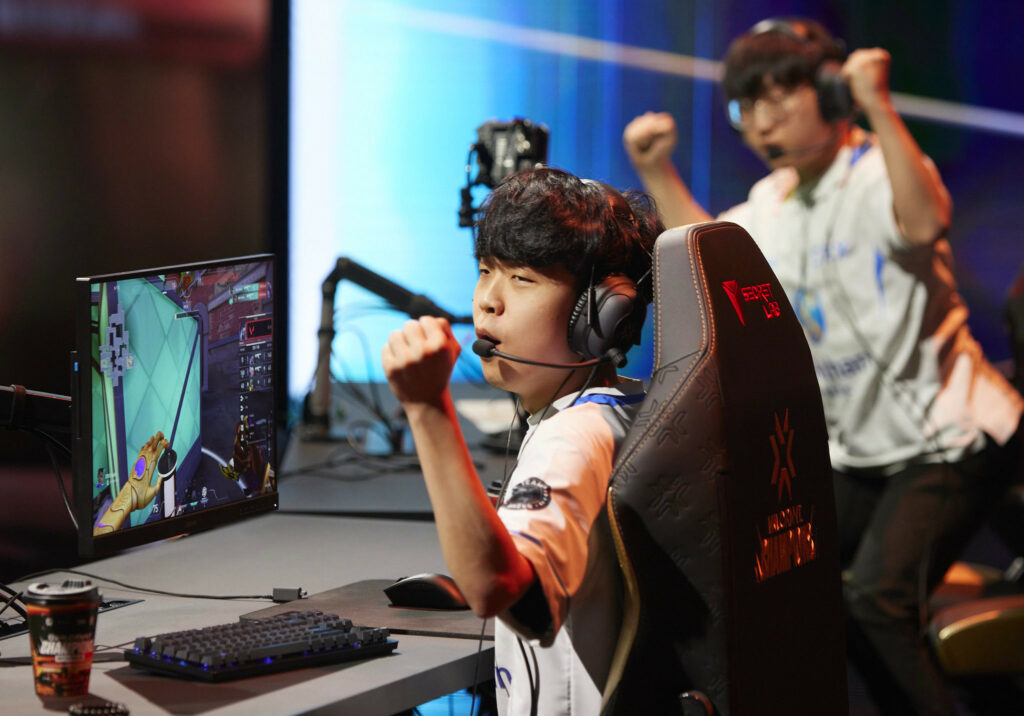 Icebox was picked by FNATIC to start the lower bracket match. FNATIC secured the 4-0 lead before DRX stopped the Europeans' momentum after a time-out. DRX closed the gap against FNATIC and ended the first half with 5-7. 
The pistol round went in favor of FNATIC with 4 kills by Nikita "Derke" Sirmitev. FNATIC solidified the second half with 3 rounds in a row. Despite DRX trying to fight back, FNATIC secured the first map with 13-7. Derke's dominance on Chamber played an important role with 31 kills and 408 ACS.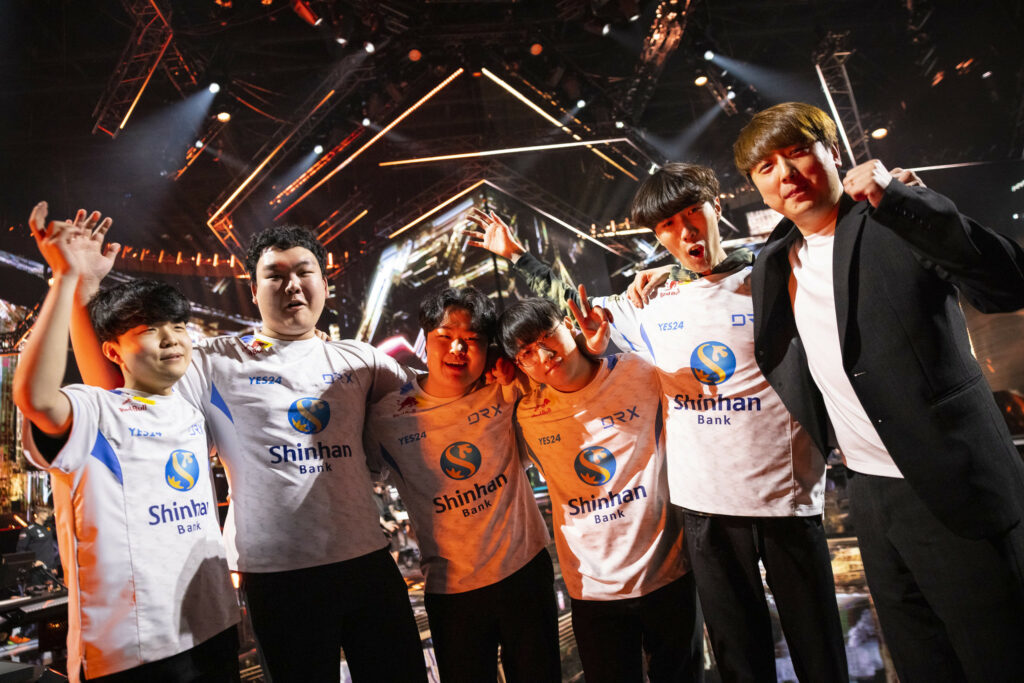 DRX chose to bring Ascent and start with the winning pistol round before FNATIC retook their lead at 5-2. Despite 1v3 clutch by stax to win the round for DRX, Jake "Boaster" Howlett and co closed the half with 8-4. DRX made the comeback with an impressive defense and even led the score match point before FNATIC forced overtime. The Koreans seal the map with 14-12 and push the series into the final map, Fracture.
Starting on the defensive side, DRX took the 6-1 lead but FNATIC managed to tie the score to end the first half. Once switching sides, DRX seemed unstoppable as the Koreans ended the FNATIC Champions 2022 run with 13-9.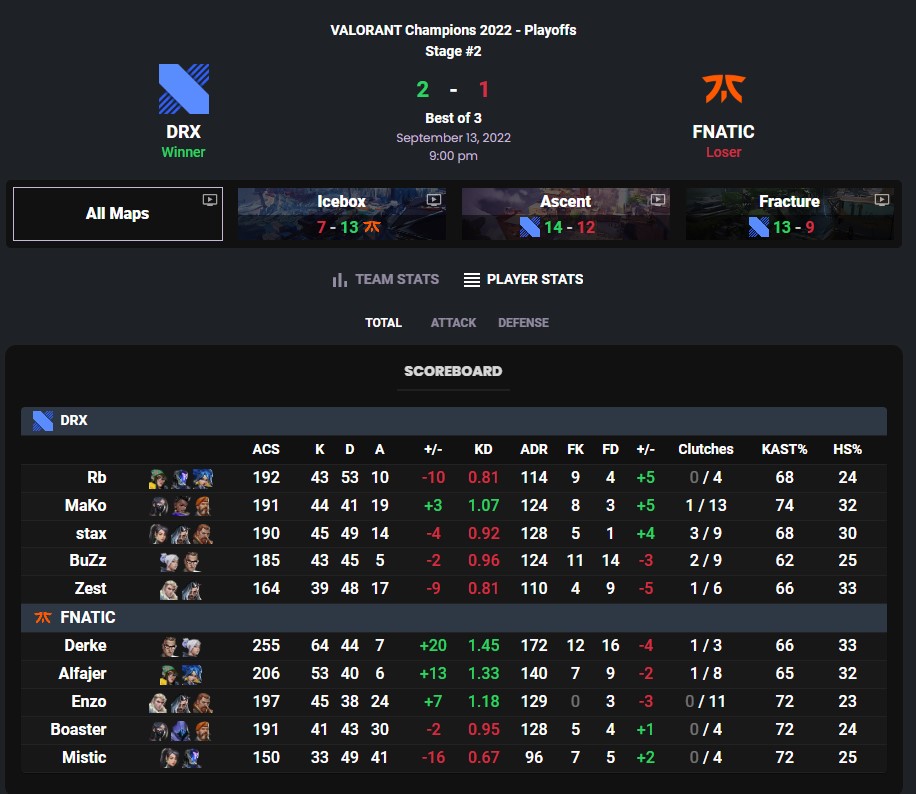 "There was always the worry we would be fifth and sixth again," Kim "Zest" Gi-seok said in a post-match interview. "It was creeping there in the back of my mind even throughout today's match but we overcame it and we are excited that we are achieved it."
With the victory, DRX will have a rematch against FunPlus Phoenix in the lower bracket semi-final on September 17 at 01.00 AM SGT (UTC+8).
---
For more insights on the Asian VALORANT scene and upcoming content like this, be sure to like and follow VALO2ASIA on Facebook, Twitter & Instagram.
---
Cover photo courtesy of Colin Young-Wolff/Riot Games