The newly-revamped DWG KIA lineup will face SCARZ on Sunday in an online showmatch presented by WCG. 
SOUTH KOREA – World Cyber Games (WCG) has announced its return to the competitive esports scene after a two-year hiatus, starting it off with a showmatch in VALORANT, Clash Royale, and Heartstone. The WCG Rivals VALORANT Korea vs Japan showmatch will feature two invited sides each from Japan and South Korea, taking place on Sunday, December 18, in a best-of-three format.
The first match will feature lineups containing some of the most recognizable influencers from both regions, with the South Korean team consisting of former F4Q member Yoo "fiveK" Sung-min, former San Fransisco Shock OWL player Lee "ANS" Seon-chang, as well as "EscA", "ryujehong", and "LEETAEJUN".
Meanwhile for the Japanese team, Crazy Raccoon's Teppei "ade" Kuno joins forces with FENNEL's Hiromichi "mittiii" Urahigashi, REJECT's Yuto "MOTHER3" Ōe, DeToNator's "SurugaMonkey", and Lag Gaming's "Clutch_Fi".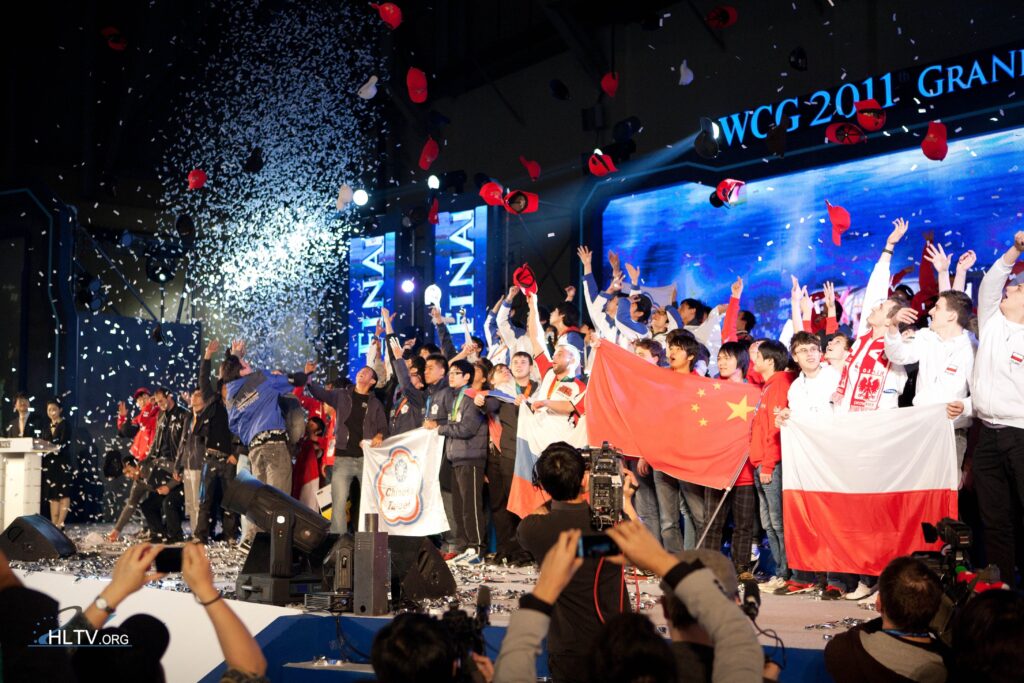 ALSO READ: DetonatioN Gaming rebrands to DetonatioN FocusMe following acquisition by GameWith
Shortly after, the second match will pair DWG KIA taking on the Japanese-Russian composition in SCARZ, in which we will see the debut of the former's new lineup which now includes Kim "Lakia" Jong-min, Park "Estrella" Gun, and coach Jung "peri" Bum-gi. 
The English stream will be streamed over VALORANT Korea's main Twitch channel hosted by Brendan "Valdes" Valdes and Seth "Achilios" King, starting at 5:00 PM SGT (UTC+8). Furthermore, two additional casting pairs will be commentating on the live action in Japanese and Korean.
The teams for WCG Rivals VALORANT Korea vs Japan are as follows:
Match 1 – Prize Pool: US$15,000

🇰🇷 Team South Korea

FiveK
EscA
ryujehong
ANS
LEETAEJUN

🇯🇵 Team Japan

mittiii
ade
MOTHER3
SurugaMonkey
Clutch_Fi

Match 2 – Prize pool: US$15,000

🇰🇷 DWG KIA

exy
Estrella
Esperanza
allow
Lakia

🇯🇵 SCARZ

Jemkin
Kr1stal
zennakukinn
TORANECO
Yoshiii
The prize-pool distribution for the tournament is as follows:
US$10,000
US$5,000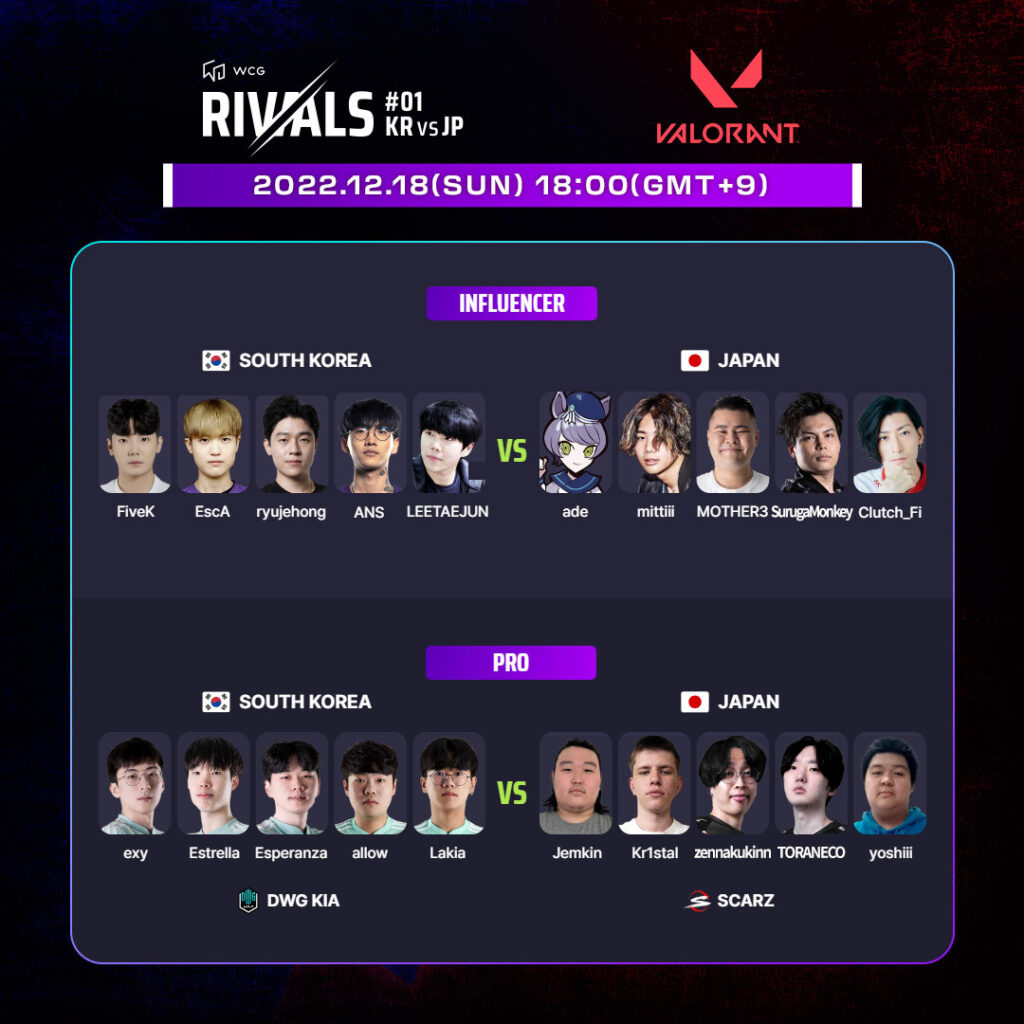 ---
For more insights on the Asian VALORANT scene and upcoming content like this, be sure to like and follow VALO2ASIA on Facebook, Twitter & Instagram.
---
Cover photo courtesy of WCG