Natus Vincere's time in Tokyo has drawn to a close, with the Chinese side of EDward Gaming pulling off the upset in two maps (Pearl 17-15, Bind 14-12).
JAPAN – EDward Gaming have claimed an upset victory over EMEA powerhouse Natus Vincere, putting them one best-of-three away from qualifying for the VALORANT Masters Tokyo playoffs. Should they manage to defeat T1 in the deciding match on Wednesday, it would mark another remarkable milestone for Chinese VALORANT, propelling the region to its first top-eight placement in an international VALORANT tournament.
Despite being seeded fourth in the EMEA region for Masters Tokyo, Natus Vincere were widely regarded as one of the top contenders for the entire event, having a multi-time trophy-winning lineup consisting of Kyrylo "ANGE1" Karasov, a seasoned competitor with nearly two decades of experience, along with VALORANT Champions winner Mehmet "cNed" İpek, and three players who had previously reached multiple finals under the FunPlus Phoenix banner.
ALSO READ: Bonkers start crowdfunding effort for Ascension Pacific; seek organization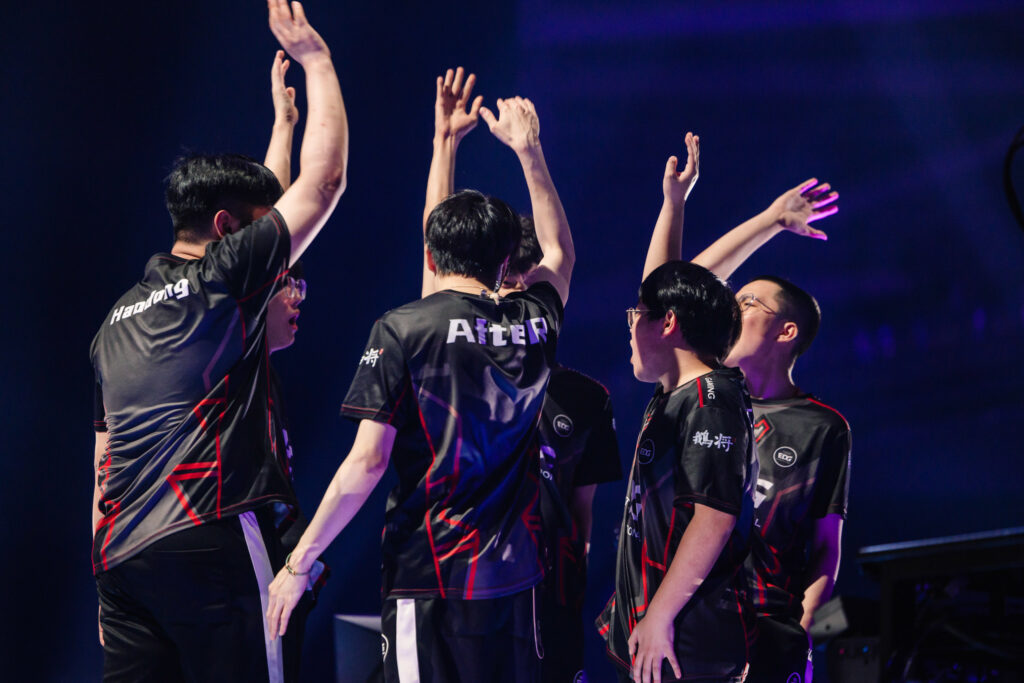 However, the defeat resulted in Natus Vincere securing the last position in the only Masters event of the year. They now face the challenge of going through the EMEA Last Chance Qualifier to secure a spot in the final international tournament of the year this August at VALORANT Champions Los Angeles. On the other hand, EDward Gaming's victory allows them to continue their journey and compete against T1 for a playoff berth. 
"T1, we are sending you guys home tomorrow!" Zheng "ZmjjKK" Yongkang confidently during a post-match interview following the victory. The 19-year-old, together with Zhang "Smoggy" Zhao, emerged as the difference-maker, exhibiting exceptional performance throughout the match against the favorites.
The duo maintained their impressive form, finishing with a VLR rating of 1.08 and playing crucial roles in pivotal moments during the closely-fought battle on both maps. 
The victory is also generating huge buzz on the Chinese social media platform Weibo, which boasts over 255 million daily active users (DAU) as of March this year, according to Statista.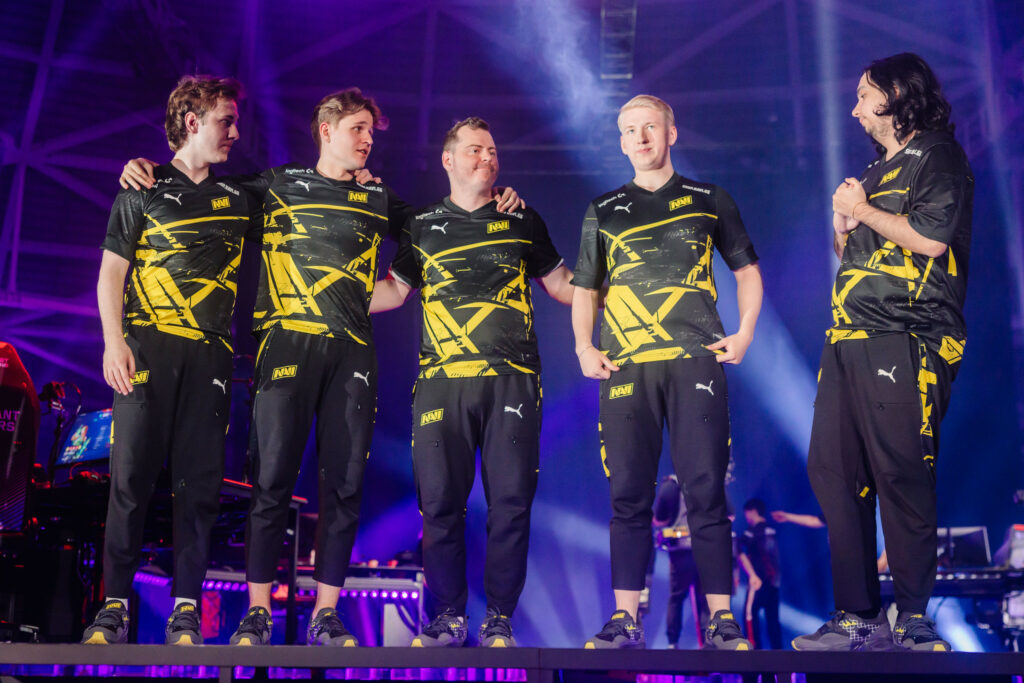 "It has been a really long season, for all of us, for every team here. For us, it is going to be a little bit longer than others, so it is good to have a reset. We will obviously be going to review everything, and maybe change the way we approach the preparations and hopefully comeback stronger for sure. But for now, it is rest and try to enjoy Tokyo," responded Erik "d00mbr0s" Sandgren during a post-match press conference when asked about Natus Vincere's plans after Tokyo, which will be the EMEA Last Chance Qualifier.
For those interested, the post-match press conference for every match will be streamed by VALO2ASIA. You can click here to follow and receive notifications when it goes live.
---
For more insights on the Asian VALORANT scene and upcoming content like this, be sure to like and follow VALO2ASIA on Facebook, Twitter & Instagram.
---
Cover photo courtesy of Colin Young-Wolff/Riot Games