The APAC VALORANT community was quick to react to the Twitter post and donate.
AUSTRALIA – Bonkers, one of the qualifying teams for VCT Ascension Pacific, have launched a crowdfunding campaign to secure financial support for a pre-tournament bootcamp in Thailand.
In contrast to the other nine participating teams, Bonkers lack the backing of an organization, prompting them to seek funds through GoFundMe to cover their expenses during their early stay in Thailand for the VCT Ascension Pacific event. Their early arrival aims to provide them with more practice opportunities by scrimming against teams from the region.
Bonkers claimed victory in the Challengers Oceania circuit by defeating organizational-backed NerdPun in the grand final of Split 2. The one-sided victory resulted in a 3-0 score, securing their qualification for Bangkok.
The team had to finish the Split 2 campaign without the backing of 95X Esports, as they were released in the midst of the tournament due to the organization pulling back from the game. This decision came as a surprise, considering 95X's previous victory in VCL Oceania Split 1 and leading position in Split 2 despite recent changes to their roster.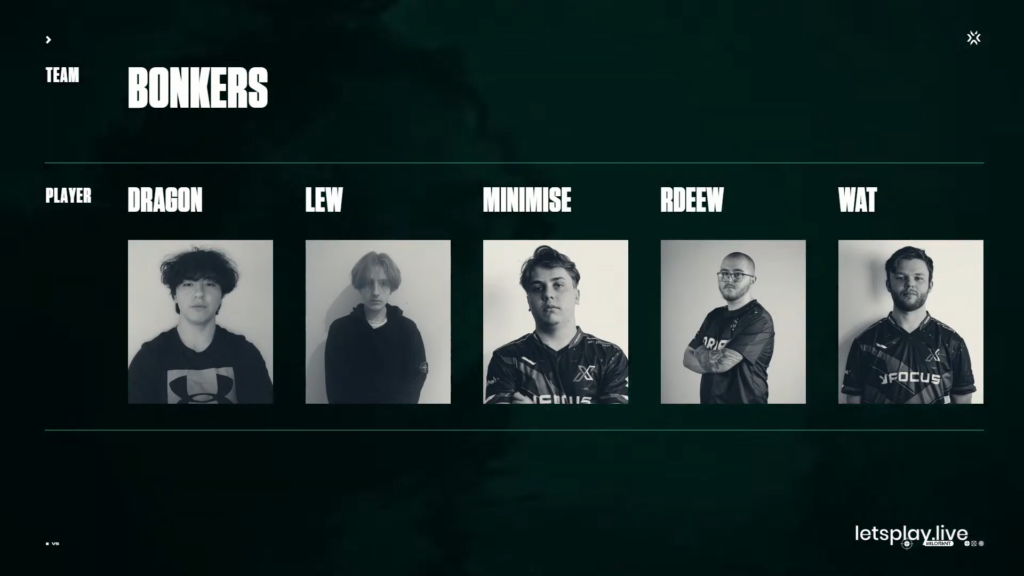 The team expressed their situation, stating, "We recently qualified for Ascension Pacific but are unable to acquire an organization to allow us to bootcamp. As there are no teams to scrim in Oceania, we are trying to arrive in Thailand early to practice." 
Initially, Bonkers had set a target of AU$4,000 to organize their much-needed training bootcamp. However, their aspirations received a tremendous boost when Bleed Esports,  a fellow participant in Ascension Pacific, generously AU$4,000, surpassing the initial goal. Most of the funding came from community members within the APAC region, resulting in a current donation total of over AU$5,390.
In addition to the crowdfunding campaign, Bonkers' in-game leader, Jackson "Minimise" White, is currently live streaming for twelve hours to gather additional resources for the team.
Should Bonkers manages to secure an organization to acquire them before the Ascension tournament, all donations will be fully refunded, according to a follow-up statement by the team. Any organizations that did not compete in Split 2 of any Challengers League worldwide are eligible to acquire the Bonkers roster.
To contribute to funding Bonkers' trip to Bangkok, click the link below:
The team's lineup consists of the following members:
🇦🇺 Nicholas "Dragon" Aleksandrovsky
🇬🇧 Luis "LEW" Hibbert
🇦🇺 Jackson "Minimise" White
🇦🇺 Riley "rDeeW" Wilkinson
🇦🇺 Lewis "WAT" Watson
🇦🇺 Ben "Ciko" Easterbrook
🇳🇿 John "Papasmurf" Yoo (Head coach)
🇺🇸 Alex "Fr0m" Cunard (Assistant coach)
🇸🇬 Aaron "Eno" Cheah (Analyst)
🇦🇺 "Monka" (Manager)
---
For more insights on the Asian VALORANT scene and upcoming content like this, be sure to like and follow VALO2ASIA on Facebook, Twitter & Instagram.
---