The organization formerly known as ESportsConnected, will no longer go by that name and has now rebranded as On Sla2ers. 
SOUTH KOREA — ESportsConnected is rebranding to On Sla2ers, the organization announced on Monday. The Korean team will debut their new jerseys at VCT Korea Stage 1 Challengers, which will be held at Sang-am Colosseum (former Sang-am OGN Studio) this week in Seoul.
ESportsConnected, a South Korean organization that previously completed in the LCK for League of Legends as ESC Ever and bbq Olivers, assembled a VALORANT roster late last year made up of five renowned players from the scene's higher-echelon. On paper, the ESportsConnected roster boasts a strong potential to compete with the more established roster such as Vision Strikers and DWG KIA in the official circuit.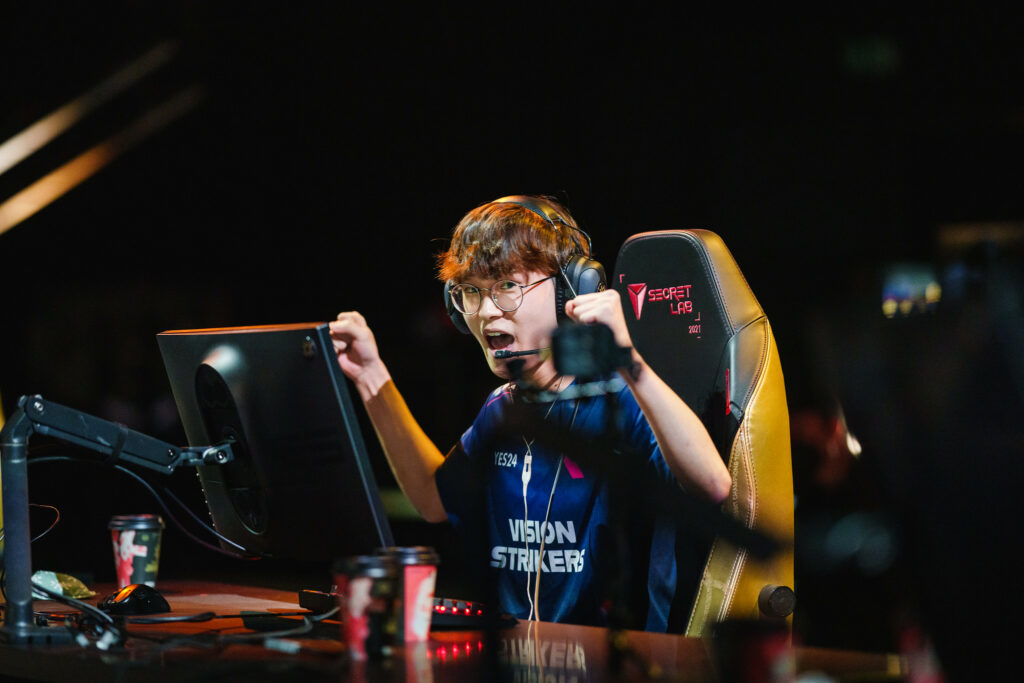 Rumors began to circulate in public following Bo Hoogland's initial report that ESportsConnected would be rebranding to a new name after securing a new sponsor. Apart from the banner they represent, nothing else about the squad has changed.
Onther, an Ethereum blockchain-focused research and development tech company, would be the new sponsor of the organization going forward in 2022, according to the report. However, at the time of writing, Onther is nowhere to be seen in the announcement.
Besides the rebranding, VALO2ASIA has learned that Song Seong-chang, CEO of ESportsConnected, has been appointed as Chief Game Officer of Onther in December last year. According to the press release, Song Seong-chang will lead the integration of the blockchain platform's technology infrastructure into the esports ecosystem. "After establishing ESC, it has been seven years since we were unable to solve the economic flow issue of the esports industry. I want to solve this issue with Onther by utilizing blockchain technology and contribute to forming the economy and consolidating the infrastructure of esports." he stated.
The Yu "TS" Tae-seok-led side will be taking on Maru Gaming in their first matchups at VCT Korea Stage 1 Challengers this Thursday at 17:00. 
On Sla2ers's lineup, which has not changed after the rebranding, is:
🇰🇷 Kim "GodDead" Sung-sin
🇰🇷 Kim "zunba" Joon-hyuk
🇰🇷 Lee "k1Ng" Seung-won
🇰🇷 Park "Bazzi" Jun-ki
🇰🇷 Yu "TS" Tae-seok
Jeong "Jaemin" Jae-min (Head coach)
Jung "peri" Bum-gi (Coach)
---
For more insights on the Asian VALORANT scene and upcoming content like this, be sure to like and follow VALO2ASIA on Facebook, Twitter & Instagram.
---