FENNEL are the seventh team to confirm a spot at Red Bull Home Ground Tokyo. 
JAPAN – FENNEL have qualified for Red Bull Home Ground Tokyo after coming out victorious from the Japan Qualifier held over the weekend. The team only recently welcomed new members Daichi "Derialy" Doi and Kento "GON" Hara and took down FAV Gaming 3-2 in the spot-deciding match.
With their victory, FENNEL are set to participate in one of the biggest OFF//SEASON events in the region. The Tokyo event will take place November 3-5 and will pit eight teams against each other at the Ryogoku Kokugikan Arena.
ZETA DIVISION, FNATIC, and DRX are among the frontrunners and favorites going into the event. There remains one more team to be confirmed for Red Bull Home Ground Tokyo, reserved for the EMEA Qualifier. 
ALSO READ: Bleed Esports sign Egoist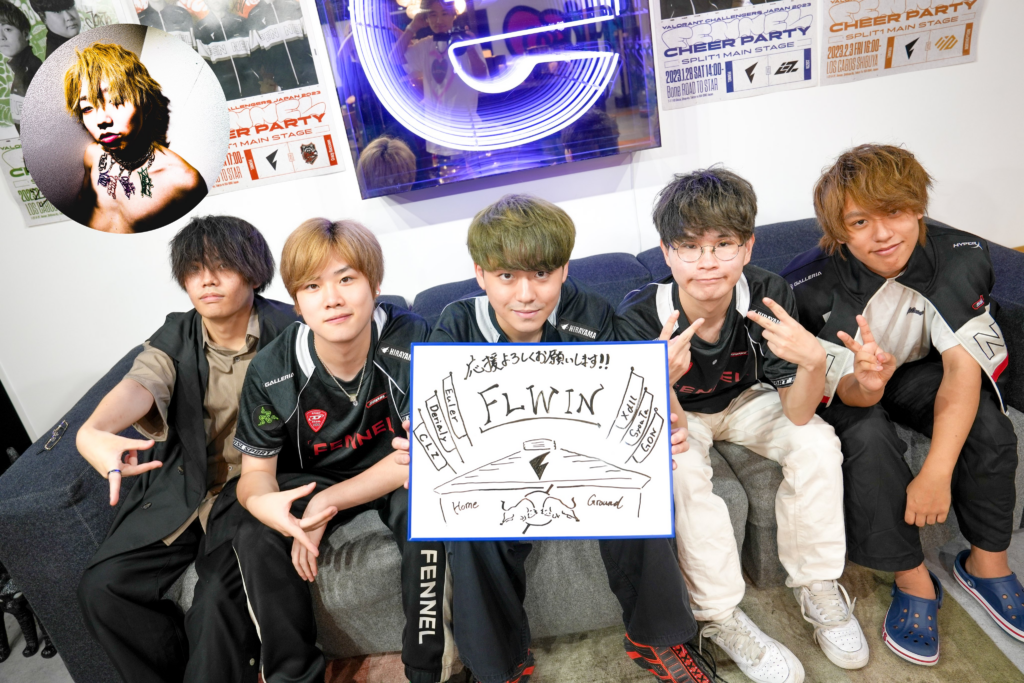 FENNEL began their qualifying campaign where they secured a relatively swift best-of-one win over Striders, but their path thereafter was full of challenges, requiring them to navigate past REJECT and Sengoku Gaming. Meanwhile, FAV Gaming were able to get the better of DopeNess Esports, Murash Gaming, and Les Sixz.
The two teams engaged in an intense battle during the qualifying series, with FAV Gaming landing the first blow with a 13-8 victory on Ascent. However, FENNEL counterattacked by winning the subsequent two maps on Split 13-3 and Lotus 13-10. Not to be outdone, FAV Gaming rallied to claim Bind 13-6, propelling the contest to a fifth map on Haven. In the end, FENNEL prevailed with a 13-9 score, securing their qualification on home ground.
The latest iteration of Red Bull Home Ground, which took place last year, was held in Manchester, United Kingdom, culminating in 100 Thieves hoisting the trophy after defeating Cloud9. Both North American teams are set to make a return this year.
FENNEL are:
🇯🇵 Yuto "Xdll" Mizomori
🇯🇵 "SyouTa"
🇯🇵 "CLZ"
🇯🇵 Daichi "Derialy" Doi
🇯🇵 Kento "GON" Hara
🇺🇦 Ivan "Johnta" Shevtsov (Coach)
🇯🇵 Kazuki "Euler" Kubota (Coach)
The teams set for attendance at Red Bull Home Ground Tokyo are as follows:
| | |
| --- | --- |
| 🇺🇸 100 Thieves | 🇯🇵 ZETA DIVISION |
| 🇺🇸 Cloud9 | 🇯🇵 SCARZ |
| 🇰🇷 DRX | 🇬🇧 FNATIC |
| EMEA Qualifier | 🇯🇵 FENNEL |
---
For more insights on the Asian VALORANT scene and upcoming content like this, be sure to like and follow VALO2ASIA on Facebook, Twitter & Instagram.
---
Cover photo courtesy of FENNEL