Riot Games Korea have finally announced some of the details behind the VALORANT Champions Tour Stage 1 in the region. VCT Korea 2022 kicks off shortly, with open qualifiers and a main event slowly leading to the finals in late March.
The VCT Korea Stage 1 Challengers format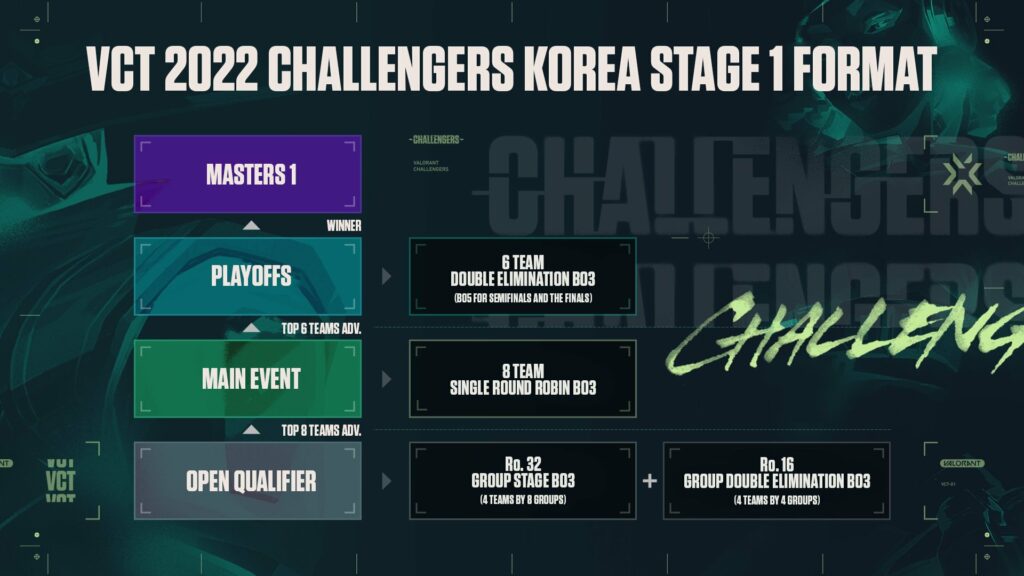 SOUTH KOREA — VCT Korea Stage 1 begins, like all other regions, with an open qualifier. That stage begins today, February 4th. There will be 32 teams, sorted into eight groups of four teams each. Teams that advance from this stage move to the closed qualifier, featuring 16 teams, again in groups. From there, eight teams advance to the main event.
It looks as though the titans of the Korean scene, DRX, are not participating in the open qualifiers. This may mean they and possibly other teams have been given a bye, either to the closed qualifier or the main event. This would be in keeping with the formats of other regions around the world. In places like Europe and North America, teams that played in Champions have not had to go through open qualifiers.
The schedule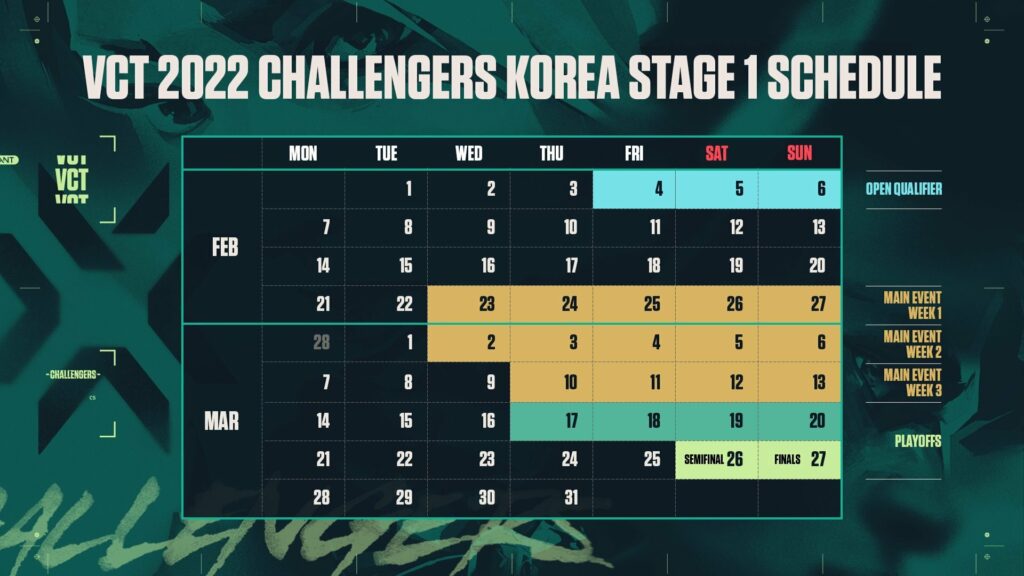 The open qualifiers are set to take place over several days. The main event begins late in February and concludes in the second week of March. From there, playoffs take place to close out the month, ending on March 27th.
Based on a rough translation of the Korean announcement article, it seems like the main event and playoffs will be held offline. Most VCT Korea events have been, getting played in person at the AfreecaTV Studios in Seoul.
ALSO READ: VCT Philippines Stage 1 Challengers – Teams to Watch
The prize money
The prize for first place is 30 million Won, or approximately $25,000 US Dollars. Second place earns 20 million Won, or around $17,000, while third gets 15 million Won, or $12,500.
---
For more insights on the Asian VALORANT scene and upcoming content like this, be sure to like and follow VALO2ASIA on Facebook, Twitter & Instagram.
---
Cover photo courtesy of VALORANT Esports Korea