VCT Philippines Stage 1 Challengers will kick off next Thursday, with eight teams set to vie for the lion's share of a US$30,000 prize pool and three coveted spots in the VCT APAC Challengers Playoffs.
PHILIPPINES — VCT Philippines Stage 1 Challengers runs on a different format than the rest of the Southeast Asia regions, with only eight teams in contention in the main event instead of sixteen. 
ALSO READ:
This group stage will begin on February 10, with six playoff berths on the line. The group's first-place finishers will proceed to the Upper Bracket Round 2. Each group's second and third-place finishers will advance to the Upper Bracket Round 1. The fourth-place finishers in each group will be eliminated.
The playoffs will play on a double-elimination format from February 24-27. BO3s will be contested until the semi-finals. The following round of the grand final series will consist of five map sets (BO5). Read more below to understand the current landscape of the Filipino region (teams not in order):
Team Secret
Jessie "JessieVash" Cristy Cuyco
Jayvee "DubsteP" Paguirigan
Jim "BORKUM" Timbreza
Kevin "Dispenser" Te
Riley "witz" Go
Jeremy "Jremy" Cabrera
Chong "Fayde" Hoc Wah (Coach)
Team Secret's star-studded roster have high expectations heading into the playoffs. Last season, the Filipino powerhouse had a spectacular run, concluding with a 5-8th placement at VALORANT Champions. The team recently brought on former DR Esports player Jeremy "Jremy" Cabrera to their newly-extended six-man roster configuration. While this appears to be a reasonable signing, it still leaves a big question about how they would utilize Jremy on what seems to be already a solid five-man lineup on paper.
Besides Jremy, VCT Stage 1 will also be a baptism of fire for coach Chong "Fayde" Hoc Wah to adapt to the system established under former coach Gilbert "Gibo" Sales Jr.'s time since the lineup's inception in 2020, or perhaps to build a new approach based on his MY/SG repertoire.
Zeal Esports
James "2geMonstah" Goopio
Keith "FireSaiyajiN" Madarang
Carl "SenyorCarL" Carandang
Craig "CraigyS" Salgado
Cyle "beats" Pontilar
Yuki "Zyki" Uruma (Coach)
Zeal Esports have been around for quite some time and are mainly known for their high-placings in VCT Stage 2 last year under 6045pirates. While the latter half of 2021 was not kind to Carl "senyocarL" Carandang and co., it goes without saying that they still deserve another shot to prove doubters wrong. The team recently signed Cyle "beats" Pontilar after the departures of Vince "Flash" Medado and Dominique "N1CO" Tul-id.
According to the team, in November, taking over the in-game leader duty from N1CO will be Craig "CraigyS" Salgado. The transition of the shot-caller is likely to be seamless since CraigyS had been a part of the squad for six months prior to the shift — although playing a bit-part role for the previous season, appearing in just six series so far.
NAOS Esports (Blas, blurred, Z, kvzx, Kakarot, jEEE – backstab)
Due to the recent formation, we can still consider this as NAOS' first test against the Philippines' upper-echelons. In the off-season, the squad that initially wore the Fallen5 jersey impressed everyone by comfortably defeating Global Esports in TEC Challenger Series 6, eventually finishing third behind compatriots Action PH.
However, given recent losses against more domestic opponents such as Alpha Esports Pro and SunSparks, it is difficult to gauge the team's potential at this point in time. With the weight of expectations lifted off their shoulders, a dark horse-run potential still remains on the table.
Bren Esports
Xavier "xavi8k" Juan
Joshua "JoshS" Santos
Eroll "EJAY" Delfin
Patrick "Derek" Lacson
Zack "BraiNfreeZe" Bajarias
See "Evo" Wey Kang (Coach)
The relatively newly-formed Bren Esports will be tasked with filling a large empty cabinet formerly used to store JessieVash and co.'s trophies. On their way to secure the playoff spot, Bren Esports knocked out RRQ and Nexplay Esports in nail-biting series. And the recent addition of former SV Empire player Yousef "Hotsauz" El-Yousef and coach See "Evo" Wey Kang just come as a timely boost to the squad, which now also follows in the footsteps of other Filipino teams in having an extended roster configuration ready to deploy.
Oasis Gaming (coco, Markyyy, Ripper, invy, Wild0reoo, kurtesy – Flufee)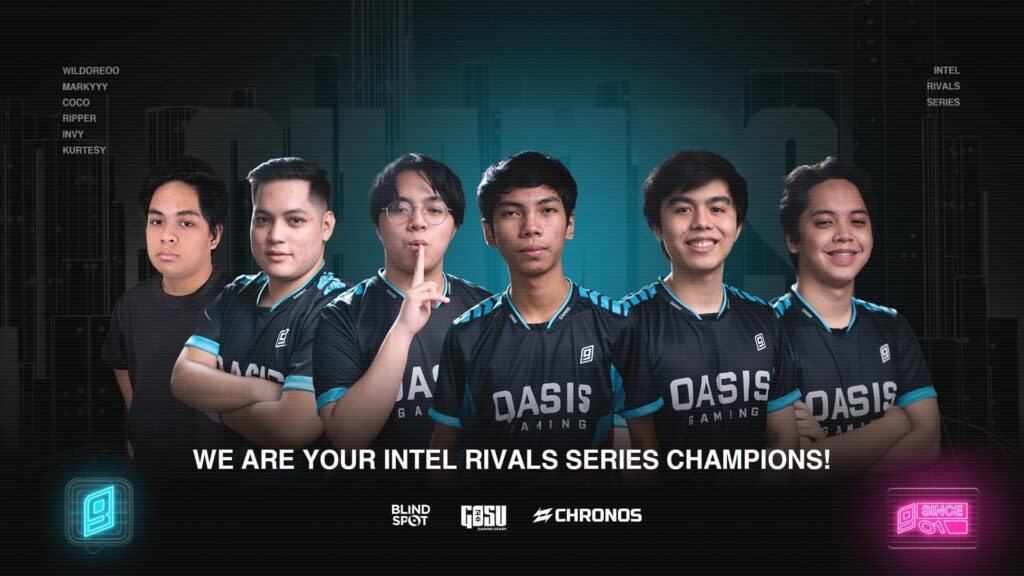 Oasis Gaming retains the majority of the players that qualified for the 2021 VCT Stage 3 SEA Challengers Playoffs. After a difficult time highlighted by many early exits, Oasis Gaming began a fresh chapter early in the season, becoming incredibly fit with the additions of former Action PH player Bhrey "Wild0reoo" Reyes and coach Flufee. In the Intel Rivals Series tournament, the squad defeated Zeal Esports, Nigma Galaxy, SV Empire, and Outplay Uprising on their path to victory. Everyone enjoys a good dark horse tale, and Oasis Gaming is perhaps the best fit for the narrative.
Action PH
Philip "Aryu" Vergara
Emmanuel "Emman" Morales
George "Georggyyy" Lachica
Jon Michael "tesseract" Piga
"modeskiii"
Action PH were certainly the off-season champs. The modeskiii-led side has been on a Cinderella run over the last two months, and it is evident that this time around, they will aim high for one of the three APAC Challengers Playoff berths. They made a statement last week when they eliminated Georggyyy and Emman's previous squad, Nigma Galaxy, from VCT Stage 1 contention, proving their skeptics wrong and demonstrating that their run so far is not a fluke.
South Built Esports
Johnty "JA" Arone
Elmer "Micr0" Coloma
Chris "Pro" Martir
Deko "Papichulo" Evangelista
Azis "azys" Nandang
Philip "flippy" Marique
Nico "BlackenBlue" Gayoso (Analyst)
The squad, which was built around the previous Bren Esports CS:GO roster, has turned into one of the scene's genuine contenders. The squad achieved its pinnacle with a victory in the Mineski XvX Invitational and a victory over Team Secret in the grand final. It's as thrilling as ever to see the team's journey to this level and determine whether they're prepared to represent the Philippines in the APAC-scale competition.
Looking for Org (Draxiimov, Nexi, Symbol, CHOWDY, exotic)
The squad, which comprises the SV Empire's core members, will face their first big challenge in a few days. Should they produce decent results against higher and more established oppositions, it is almost certain that their team tag will change in VCT Stage 2.
The complete participants for VCT Philippines Stage 1 Challengers can be found below:
| | |
| --- | --- |
| Team Secret | Zeal Esports |
| Looking for Org | Oasis Gaming |
| NAOS Esports | Action PH |
| Bren Esports | South Built Esports |
---
For more insights on the Asian VALORANT scene and upcoming content like this, be sure to like and follow VALO2ASIA on Facebook, Twitter & Instagram.
---