Yuranun "0bi" Sangurang will be assuming a management role at FULL SENSE after his two-year tenure with X10 Esports, marking a new chapter in his career.
THAILAND – Former X10 CRIT and Sapphire coach Yuranun "0bi" Sangurang will be taking on the role of Esports Director at FULL SENSE, the Thai organization has announced. "We're delighted that 0bi is joining us as Esports Director. His expertise will undoubtedly improve FULL SENSE. We are ready for this valuable reinforcement – are you?" the announcement reads.
FULL SENSE's decision to bring 0bi on board as their Esports Director is a significant move for the organization. As its first acquisition of the year, this signals FULL SENSE's commitment to expanding and improving its esports operations. Additionally, this marks a new chapter in 0bi's career, as he transitions to a management position at FULL SENSE after two years of coaching X10 Esports.
ALSO READ: VCL Philippines Split 2 set to start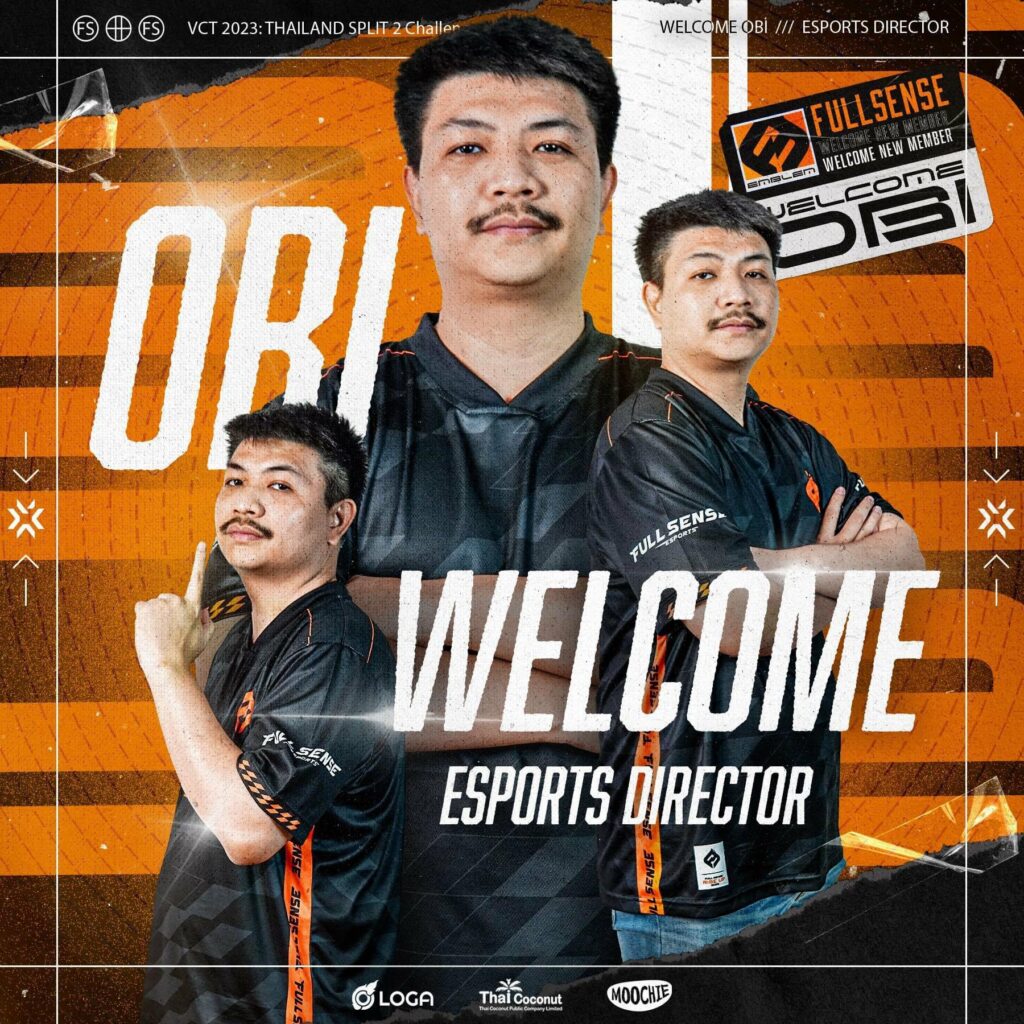 With a reputation as one of the most decorated coaches in the Thai FPS scene, 0bi's experience working with X10 Esports, as well as a number of top teams in Counter-Strike such as Lucid Dream, Alpha Red, and Beyond Esports in the past, makes him an asset to FULL SENSE. In particular, his involvement with the now Talon Esports core that achieved a 5-8th finish at the 2021 Masters Reykjavík and VALORANT Champions under the X10 CRIT banner showcases his ability to coach teams to success on a global stage.
Despite the team parting ways with X10 in 2022, 0bi remained with the organization and took on the coaching role for X10 Sapphire, the organization's VCT Game Changers roster. Under his guidance, X10 Sapphire emerged as the champions of the VCT Game Changers APAC Elite and subsequently qualified for the VCT Game Changers Championship held in Berlin, Germany.
As FULL SENSE's Esports Director, it is expected that 0bi's role will extend beyond just managing the primary VALORANT roster. With a roster of 15 content creators under the organization's wings and plans to develop an academy team according to FULL SENSE's website, 0bi will likely be tasked with overseeing and coordinating these additional facets of the organization's operations.
FULL SENSE have a busy schedule ahead in the Regular Season of VCL Thailand Split 2, with their opening match scheduled for March 30 at 8 PM SGT (UTC+8).
---
For more insights on the Asian VALORANT scene and upcoming content like this, be sure to like and follow VALO2ASIA on Facebook, Twitter & Instagram.
---
Cover photo courtesy of Wojciech Wandzel/Riot Games