Get ready for a thrilling day of VALORANT as ZETA DIVISION takes on RRQ and Talon Esports battles it out with T1 in the VCT Pacific League Week 2 Day 1.
SOUTH KOREA – As the second week of the VCT Pacific League approaches, it is worth taking a look at the four teams that will be entering the server on Saturday. The upcoming matches between ZETA DIVISION and Rex Regum Qeon, as well as Talon Esports and T1, bring exciting storylines to the VCT Pacific League.
ZETA DIVISION, Japan's top team, hope to bounce back from a tough start, while RRQ aim to expedite their adjustment to overcome communication barriers among players. Talon Esports aim to replicate their success in Brazil, while T1 show promise with their recent roster and composition changes.
ALSO READ: VCT Pacific – Everything you need to know
---
ZETA DIVISION vs. Rex Regum Qeon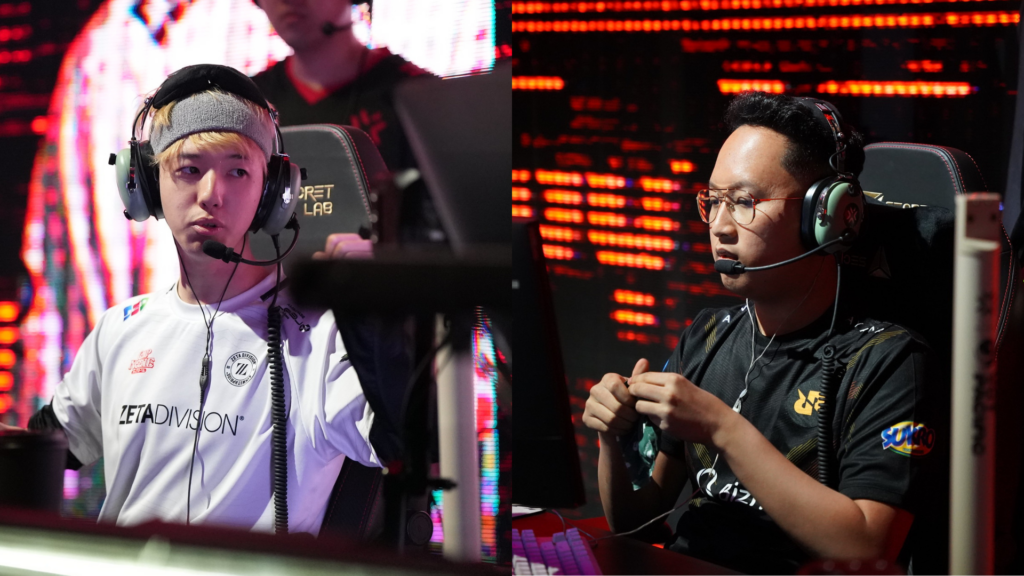 Things did not get off to a good start for ZETA DIVISION in the league, as their performance against DRX fell short of expectations, only managing to secure ten rounds across the board Ascent (5-13) and Pearl (5-13). Although to be fair they were playing against the best team in the entire league on their home turf, but as the top-ranked team in Japan, some may have expected ZETA DIVISION to put up a more competitive fight in their attempt to secure a spot in Masters Tokyo.
On the other side of the table, RRQ faced a tough opening match against Gen.G, who has been regarded as a potential dark horse in the league after their impressive performance in the LOCK//IN tournament. As described by RRQ coach Marthinus "Ewok" Walt, "We have not performed up to the standard or expectation that has been set by ourselves or by you. We are working hard week in week out to build our in-game cohesion and chemistry while in high-pressure environments and scenarios." 
"The swap over to English comms has taken a bit longer than expected to fully adjust to while being under high pressure. With that said, we are 100% committed to improving on our mistakes and being a team you want to watch and enjoy watching."
It feels like a lifetime ago since ZETA DIVISION were an opponent to be feared, as they had the high of beating DRX in Reykjavik early last year but have struggled ever since. While RRQ also haven't had the best of time so far, ZETA DIVISION hope to capitalize on an RRQ side that is yet to win any significant match. The LAN experience from all six players of ZETA DIVISION comes in handy in these scenarios. It is noteworthy that the two teams have never faced each other previously.
---
Talon Esports vs. T1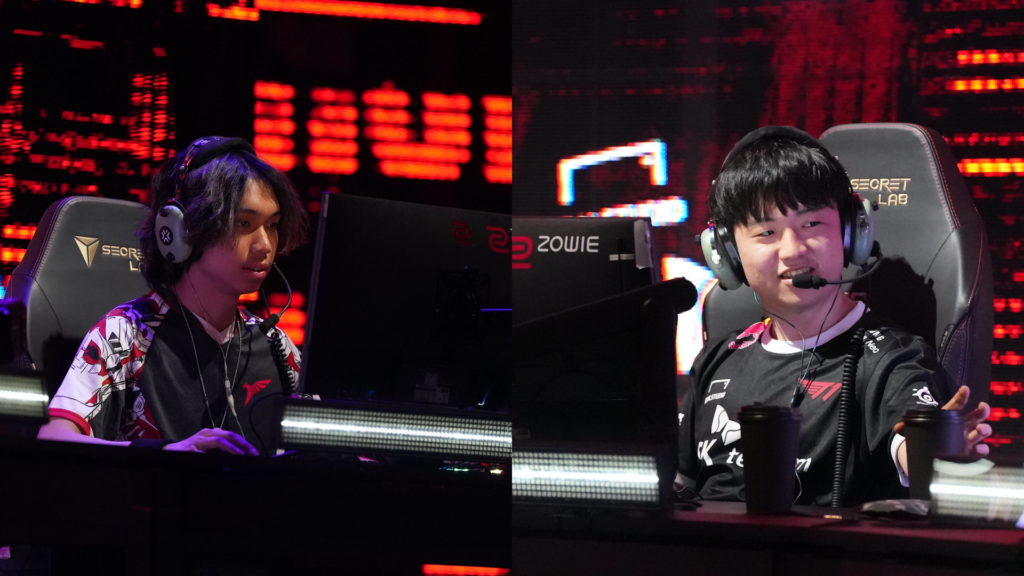 Talon Esports have set their sights on replicating their performance from São Paulo, winning against MIBR and Evil Geniuses before falling short to DRX in a closely-contested match. However, their recent match against Team Secret revealed some underlying issues that they must address. The frequent rotation by playing different starting fives in each map requires some adaptation. It is a different scenario than at LOCK//IN, where they had to play with the same five players due to the absence of Patiphan "Patiphan" Chaiwong.
Thailand's top team has the potential to make a deep run in the tournament, but their consistency will determine if they can achieve this feat. The T1 roster show some promise in Week 1, with a much more improved Lee "Carpe" Jae-hyeok, the addition of Kang "iNTRO" Seung-gyun, and a glimpse of Son "xeta" Seon-ho's return with Sova. T1 are also coming to this week after a win against Global Esports that they can be proud of. It is noteworthy that the two teams have never faced each other previously.
It is unlikely that Bind or Breeze will be played between these two teams since they have not played a single match on those maps. However, surprises can happen, and they may choose to switch up their strategy. To wrap things up, despite Aaron "b0i" Thao only taking up a coaching role and not playing, the former Andbox and 100 Thieves player's inclusion in Talon Esports could still influence their approach to the upcoming matches. There is a possibility that the first day of the second week will end with some great VALORANT to watch.
---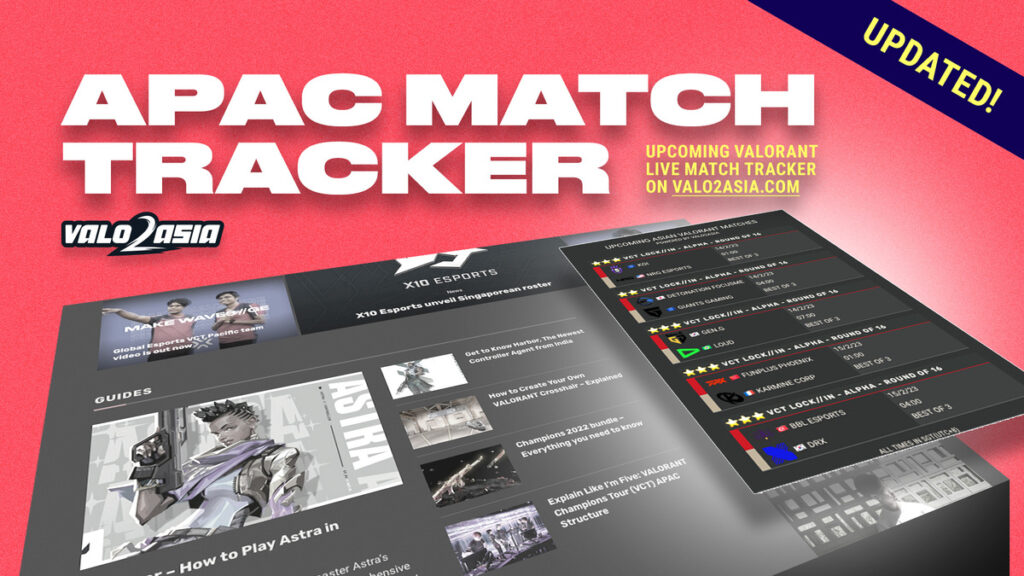 Get ready for non-stop action with VALO2ASIA.com! We bring you the pulse of APAC's most electrifying matches with our real-time match ticker, updated daily to keep you in the loop on all the latest. Our star rating system rates the importance of each match based on factors such as the teams' lineups, tournament rounds, and prestige.
From VCT Pacific to other major tournaments, we've got you covered with the most comprehensive coverage in the region with accurate schedules in Singaporean Time (UTC+8). Explore VALO2ASIA's match ticker now on the right side of our website!
---
For more insights on the Asian VALORANT scene and upcoming content like this, be sure to like and follow VALO2ASIA on Facebook, Twitter & Instagram.
---
Cover photo courtesy of VCT Pacific