No Namers will remain united and are already on the lookout for a new home.
SINGAPORE – The two sides came to a mutual decision to split up due to the excessive delay in salary payment caused by external circumstances.
The issues started when PayPal charged an excessive amount of taxes and fees for transactions from India to Singapore, according to Galaxy Esports owner and founder Starkyy. He added that the organization had explored payment gateway alternatives. Still, no solution could be found since the alternative of choice, Wise, withheld the money for more than a week, thus just creating another yet similar problem from last time. 
ALSO READ: Munchkin rounds out T1 roster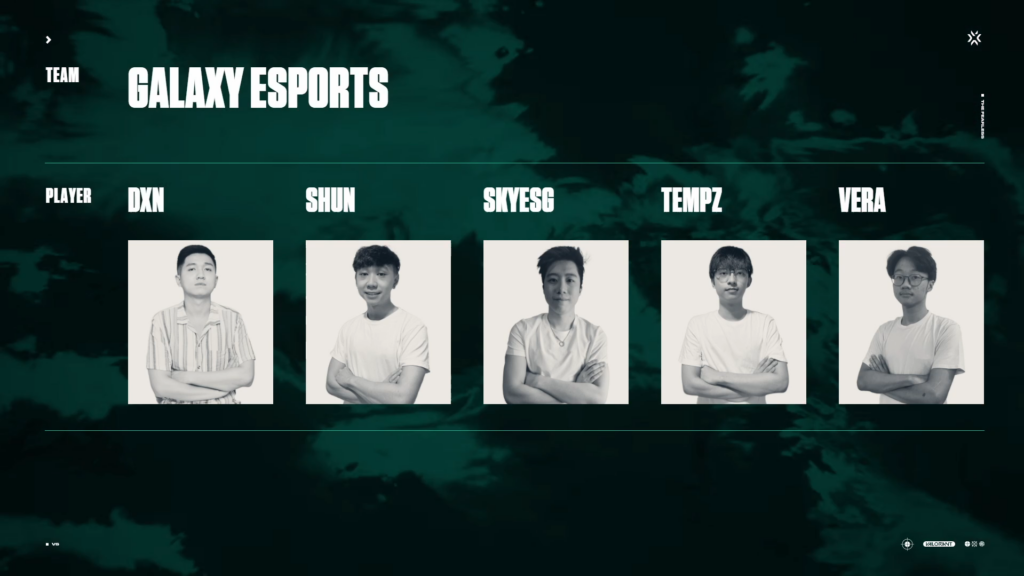 Manager Divyanshu "LONE" Singh said that the organization had done all possible and that there had been no fraud done, only external problems that prevented the money from being paid in a reasonable timeframe.
"We could not do direct bank to bank due to remittance issues, so that was out of the picture. I tried my best to make ends meet but it was not meant to be. The players lost faith in the organization due to payment delays and they took to decide to leave, which I respect. I understand it is my responsibility to make sure they receive payments at the earliest but bank issues were out of my hand." Starkyy stated on TwitLonger. "I hope nothing but the best for all the players. Love you guys, until next time."
No Namers were initially acquired by the Indian organization after a solid performance in the VCT MY/SG Stage 1, Challengers, which saw them qualify as MY/SG's third seed in VCT APAC Stage 1 Challengers. The team were able to beat Fancy United Esports and Griffin E-Sports in the Play-In stage before being knocked out by BOOM Esports CERBERUS Esports in the group stage.
Rodman "Vera" Yap and co. have chosen to stick together and will be back under the No Namers tag as they are currently competing in VCT MY/SG Stage 2 Challengers. Interested parties can reach the manager on Twitter and email ([email protected]).
The following players are no longer a part of Galaxy Esports and will now play under the No Namers tag:
🇸🇬 Rodman "Vera" Yap
🇸🇬 Pierre "Tempz" Heng
🇸🇬 Felipe "skye" Lim
🇸🇬 "DxN"
🇸🇬 Song "Shun" Lin Han
🇮🇩 Bayu "Folkslore" Dwi (Coach)
---
For more insights on the Asian VALORANT scene and upcoming content like this, be sure to like and follow VALO2ASIA on Facebook, Twitter & Instagram.
---
Cover photo courtesy of Galaxy Esports