The CIS giants put up a dominant performance to win VALORANT's second-ever international LAN tournament. 
Gambit have handily defeated Envy in the best-of-five grand final at VCT Masters Berlin, stopping the North American's surprising run in playoffs and finishing the event as the #1 team in the world. They leave Berlin with another trophy under their belt after taking down Envy 3-0 in the grand final on Sunday (Bind 15-13, Haven 13-11, Split 13-9). 
Apart from Gambit, it was also a memorable night for Fnatic, the #2 seed of EMEA. They have now locked into Champions thanks to the CIS side occupying the Berlin winner's spot and avoiding the Last Chance Qualifier.
ALSO READ: VCT Masters 3: Berlin – Asian Teams Preview
The grand final's results impacted the VCT campaign of four teams. forZe has officially sneaked into the field for the EMEA LCQ. However, TSM's campaign has come to an end after Envy's defeat in today's Masters Berlin grand finals, statistically eliminating TSM from participating in the NA Last Chance Qualifier. Additionally, 100 Thieves must claw their way back from the LCQ to earn a Champions berth. 
Road to Grand Final
Gambit Esports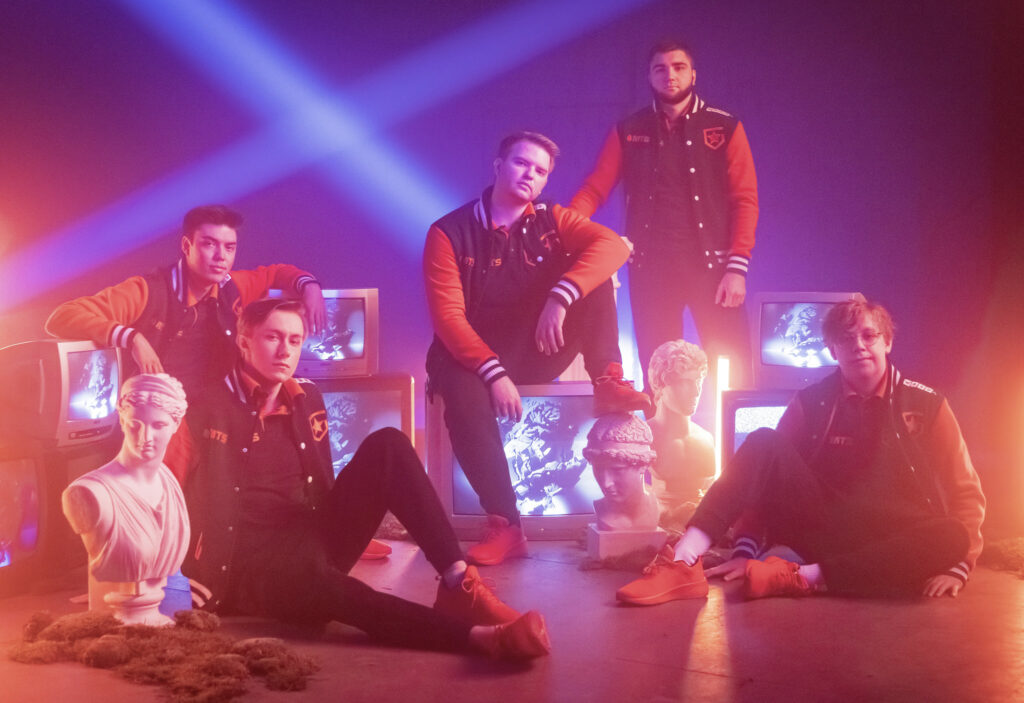 The Russian side arrived in Berlin as the champions of EMEA Challengers Playoffs together with SuperMassive Blaze, Acend, and G2 Esports as EMEA's representatives. Gambit were paired alongside NA's 100 Thieves, Japan's Crazy Raccoon, and Brazil's Havan Liberty in Group C. Their first group stage encounter versus Crazy Raccoon showed an apparent disparity between these two teams as Igor "Redgar" Vlasov and co. finished the game in 80 minutes with a 13-1 score on both maps played.
However, many were taken aback by the winner's match, as they were beaten by 100 Thieves, a team touted by Spencer "Hiko" Martin as a roster built for offline events. "We did build this roster for LAN," Hiko told Dot Esports. "We [added] some of the most experienced Counter-Strike players in the world that have been in countless big event finals. There's a lot of experience and knowledge."
A shaky outcome that also cast doubt on the NA versus EU debate regarding which region is more superior in the long run. Not content with that, a rematch versus Crazy Raccoon in the decider match resulted in a tighter outcome, with the second map being played in overtime. Nonetheless, Gambit Esports emerged victorious and qualified for the playoffs.
Team Envy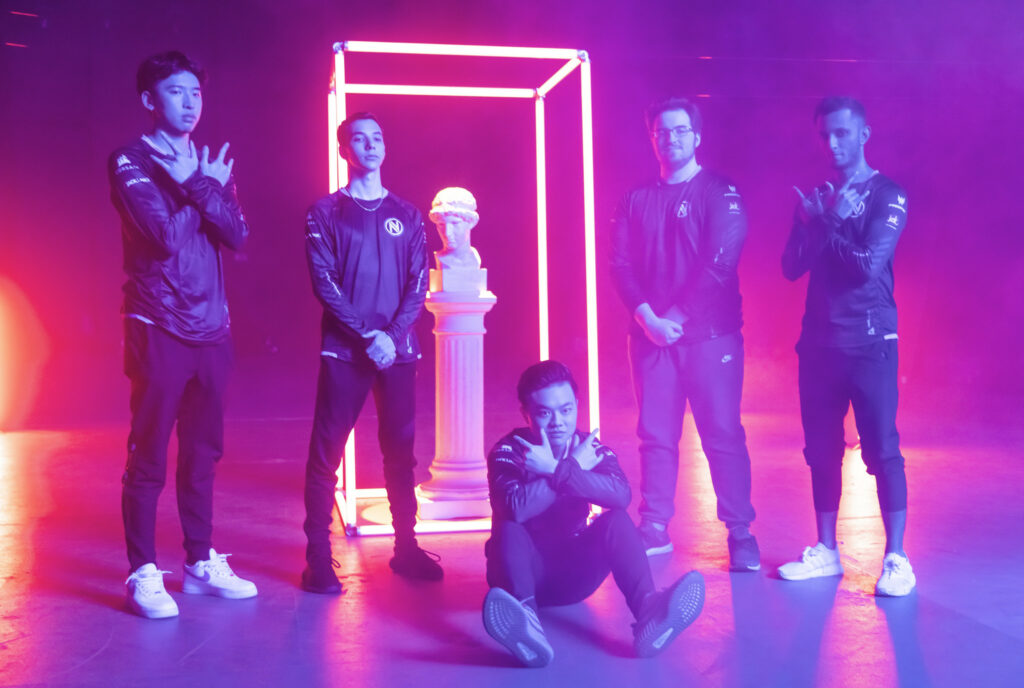 Six days before Berlin, Team Envy bring much-needed firepower with the arrival of Jaccob "yay" Whiteaker from Andbox to the roster – arguably one of NA's brightest and highest-performing players in the scene with his Jett plays – who took the place of Anthony "mummAy" DiPaolo. The third highest-ranked ACS squad among the teams in Berlin entered the second Masters event and was matched with LATAM's KRÜ Esports, Brazil's Keyd Stars, and Japan's ZETA DIVISION. Many saw the group as less explosive, using the moniker 'Group of Life,' which proved valid, at least on the North American side. Envy dominated their group's lower-ranked opponents, advancing to the playoffs without dropping a single map.
VALO2ASIA's MVP of 2021 VALORANT Champions Tour Stage 3 – Masters: Berlin
Ayaz "nAts" Akhmetshin was named the VCT Masters 3: Berlin Most Valuable Player (MVP) by VALO2ASIA after he capped off an impressive tournament by leading Gambit to a 3-0 victory over Envy with an overall 274.6 Average Combat Score (ACS) throughout the event. Additionally, the Cypher main earned the highest headshot average of the ten players on the grand final server – fourth-highest overall, and the highest if three Vision Strikers players are excluded.
Apart from nAts, who was instrumental in Gambit's win, Timofey "Chronicle" Khromo had one of his finest performances to date, particularly in the grand final with a 275 ACS rating. The 19-year-old also contributed to an unexpected composition of Gambit in the grand final, being just the second player in the tournament to utilize Brimstone on Haven, the first being Crazy Raccoon's Teppei "ade" Kuno.
VALORANT Champions Tour Stage 3 – Masters: Berlin final standings:
| | | | |
| --- | --- | --- | --- |
| Place | Team | Prize | Points |
| 🥇 1st | 🇷🇺 Gambit Esports | US$225,000 | Champions |
| 🥈 2nd | 🇺🇸 Envy | US$125,000 | 375 |
| 🥉 3rd-4th | 🇺🇸 100 Thieves | US$85,000 | 325 |
| 🥉 3rd-4th | 🇪🇺 G2 Esports | US$85,000 | 325 |
| 🏅 5th-8th | 🇪🇺 Acend | US$25,000 | 275 |
| 🏅 5th-8th | 🇺🇸 Sentinels | US$25,000 | 275 |
| 🏅 5th-8th | 🇰🇷 Vision Strikers | US$25,000 | 275 |
| 🏅 5th-8th | 🇨🇱 KRÜ Esports | US$25,000 | 275 |
| 🏅 9th-12th | 🇹🇷 SuperMassive Blaze | US$10,000 | 225 |
| 🏅 9th-12th | 🇧🇷 Vivo Keyd | US$10,000 | 225 |
| 🏅 9th-12th | 🇯🇵 Crazy Raccoon | US$10,000 | 225 |
| 🏅 9th-12th | 🇰🇷 F4Q | US$10,000 | 225 |
| 🏅 13th-15th | 🇸🇬 Paper Rex | US$10,000 | 175 |
| 🏅 13th-15th | 🇯🇵 Zeta Division | US$10,000 | 175 |
| 🏅 13th-15th | 🇧🇷 Havan Liberty | US$10,000 | 175 |
| DNP | 🇵🇭 Bren Esports (now Team Secret) | US$10,000 | 175 |
---
For more insights on the Asian VALORANT scene and upcoming content like this, be sure to follow and like VALO2ASIA on Facebook, Twitter & Instagram.
---
Cover photo courtesy of Colin Young-Wolff/Riot Games