SkRossi and AYRIN say that Global Esports are ready to turn the page as they prepare for the upcoming VCT Pacific league.
BRAZIL – Speaking to members of the press in a post-match press conference, Global Esports commented on their VCT LOCK//IN campaign following the 1-2 elimination by Team Vitality. Things started out rough for Global Esports on their map pick of Split, as they let it slip away, 4-13. Despite a valiant effort to equalize the series with a 13-9 scoreline on Pearl, Global Esports were unable to mount a comeback, with the EMEA side ultimately taking the final map Lotus, 6-13. 
This result allows Team Vitality to continue their run, with Karel "Twisten" Ašenbrener and co. scheduled to face off against Leviatán, while Global Esports will fly back to Asia this weekend and prepare for the upcoming Pacific league.
"I know I can do so much better," Ganesh "SkRossi" Gangadhar reflected on his performance, adding that he felt he only played at around 40% of his potential. "It just comes with experience and more games at these big stages. I don't think this was a really good performance. I could have done much better, is what I feel, and I have the potential. I know it's just a matter of time before it comes out."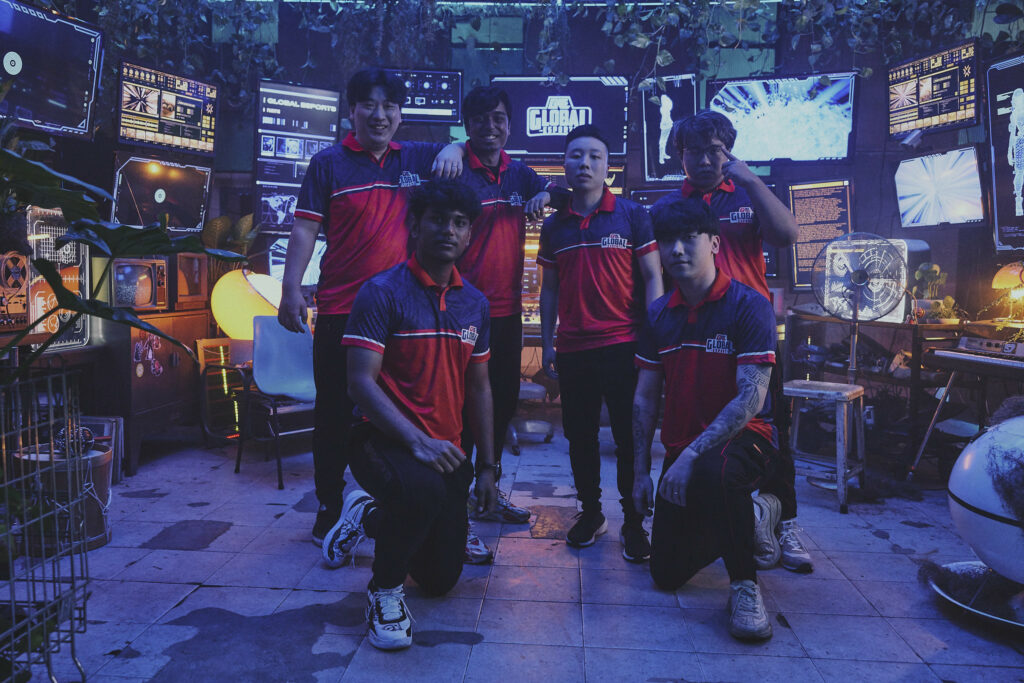 He acknowledged that he has room to improve and hopes to showcase better performances in the future. Despite the setback, he remains optimistic and focused on the upcoming Pacific league. "It's not over yet. It's only over when I give up, and until then, it's never over. We have the rest of the year and the rest of the league. We have time, and we'll get it."
When asked about his experience playing on the big stage and if using Initiator agents limited his abilities, SkRossi was quick to dismiss any notion that it hindered his performance. "Not at all," he denied. SkRossi explained that he had complete freedom to use the Operator whenever he felt it was necessary and that the agent did not limit him in any way. "AYRIN gave me the complete freedom of when to pick up and when not to."
He admitted that he couldn't replicate the performances he had in practice on the big stage but remains confident in his abilities and hopes to improve his consistency. "I think if I could replicate that, all the people who were watching would have been shocked. The agent doesn't limit me anymore; I know that. Everybody knows that."
ALSO READ: GE SkRossi on representing India at VCT LOCK//IN – "It feels really good" 
In-game leader Jordan "AYRIN" He also spoke to the press following their elimination from the São Paulo tournament. "The next step is just communication," he said. AYRIN highlighted the communication barriers the team faces, given their diverse roster of players from different countries, but remains optimistic that they can overcome this hurdle. "One of the biggest problems for us right now is just communication a little bit, but it's gotten dramatically better since we've gotten everyone at the bootcamp."
Furthermore, the team plans to work on improving their communication skills by getting English tutors to ensure everyone is on the same page. "We're going to learn Korean as well. So, I think if we can get over that little speed bump of just making sure that we can all be on the same page very fluently on the same language, a lot of the problems that we saw today are not going to happen in the Pacific league."
AYRIN also emphasized the importance of building team chemistry and ensuring that everyone is enjoying the game. The former XSET player praised the coaching staff for their efforts in this regard, stating that they have done a good job of fostering a sense of camaraderie within the team. "We're working towards being a family because I don't want to say we're a family yet because we just met each other a month or two ago. I just met SkRossi this tournament, I love this kid, and I think we have that covered. We just gotta work on the communication, and I think all the other things will fall into place."
---
For more insights on the Asian VALORANT scene and upcoming content like this, be sure to like and follow VALO2ASIA on Facebook, Twitter & Instagram.
---
Cover photo courtesy of Colin Young-Wolff/Riot Games