"[India] have a huge population who likes to play games, and I am in a position where I can inspire them to play games and get better"
BRAZIL – In a pre-event press conference held ahead of their game versus Team Vitality at VCT LOCK//IN, Ganesh "SkRossi" Gangadhar shared his thoughts and insights on a range of topics related to the current seven-man roster of Global Esports, his role representing his country on the global stage, and the pressure and expectations that come with it.
Since his inclusion in the Global Esports roster in October 2020, SkRossi has predominantly chosen Jett as his agent a whopping 71% of the time, followed by Chamber at 21%, resulting in a total of 344 instances of playing with both characters against professional teams. However, he has recently undergone a significant role shift to become an Initiator for his team. 
When questioned about how he adapted to his new play style, SkRossi responded, "From asking my players to break Recon Dart to being the guy who will break Recon Dart now, it feels all right. It's like a new challenge for me, and it's like a reset for my entire thing because all these two years, I have been playing only duelist."
ALSO READ: TS JessieVash on winning over Liquid – "They're just kids. It's so easy to read"
He further added, "It's a new role [for me]. I have to learn a lot of new things about Initiator, like calming myself down, not giving up my life easily in the game, not taking unnecessary deals, and not taking a risk." This significant role shift was not an easy transition for SkRossi. However, he credits his team's coaching staff and players for helping him develop into a good initiator.
"It's been hard in the beginning stages, but we have a really good coaching staff and players who helped me develop as a good initiator. I've been still working on that, but I think I'll get better at this role time by time and dominate."
Another question that was asked to the Indian star was how difficult it was to build team chemistry, given that he had played with the same group of players for the majority of his VALORANT career before joining the new Global Esports roster. The only player that remains from the OG GodSquad roster is Abhirup "Lightningfast" Choudhury. 
SkRossi acknowledged that it was challenging initially, especially since he had developed an emotional connection with the GodSquad roster. "It was hard for me as well to play from India because of the ping and not being with the team in Korea [to have] team bonding and stuff," SkRossi said. However, he praised his teammates and the coaching staff for their kindness and support, noting that they always helped each other and made practice fun.
Despite the initial challenges, SkRossi emphasized that as time went on and they played more games together, they were able to gel and develop good team chemistry. Finally, he expressed his excitement at the prospect of meeting his teammates in person in São Paulo, Brazil, and described them as "very humble, and they're very friendly, so it's been pretty easy for me."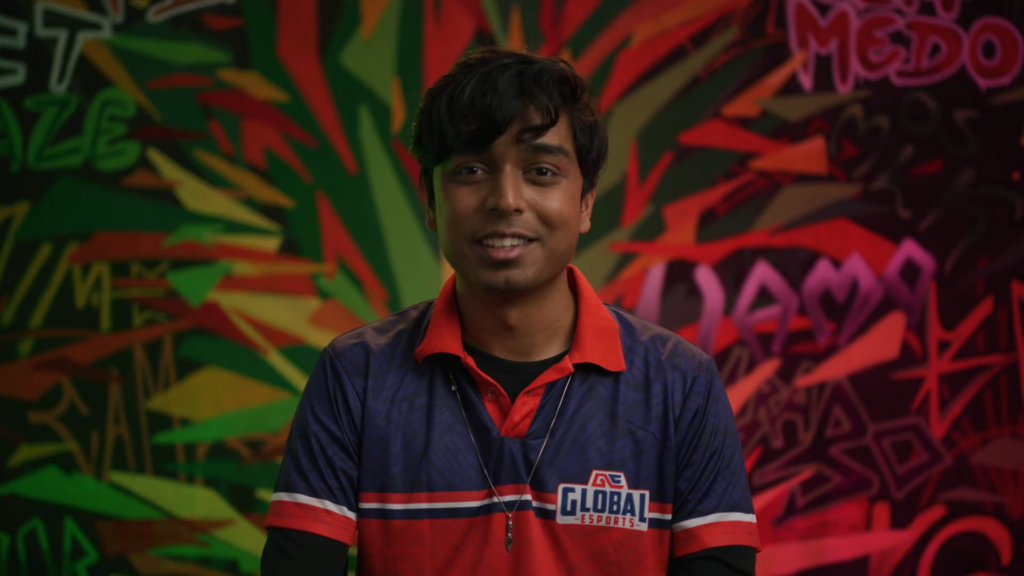 As previously mentioned, SkRossi was known for his second preference towards Chamber before its nerf in Patch 5.12. "I mean, I cannot be a one-trick pony, right? And nobody can just use one agent or stick to one role," he said when asked how this affected the distribution of agents and roles on his team before adding the importance of versatility and adaptability in the game. "VALORANT is changing every day, every season, and every update. You need to be versatile." 
SkRossi further elaborated that he is currently focusing on building his skills as a player who can play any agent, any role, and adapt to any situation thrown his way. "I used to just play like Jett and Chamber before. Now, I'm exploring a lot of other agents, and I've been given time to learn." He acknowledged that the shift did affect him initially, but the help of his team's coaching staff has provided him with the necessary support and resources to improve.
"I mean, I just want to be a player who can play everything and get better at everything; that's the goal. I don't want to be stuck at one agent or role."
Reflecting back to late last year, the Indian esports community was excited with the announcement of SkRossi's inclusion in Global Esports' VCT Pacific roster in 2023, alongside Lightningfast, as two sole representatives from India in the international league. The seven-man roster is a diverse blend of highly skilled players from different corners of the world, making it a truly global team. When SkRossi was asked about the burden of being the only Indian player in the starting five, he responded with confidence, stating, "It feels really good, to be honest."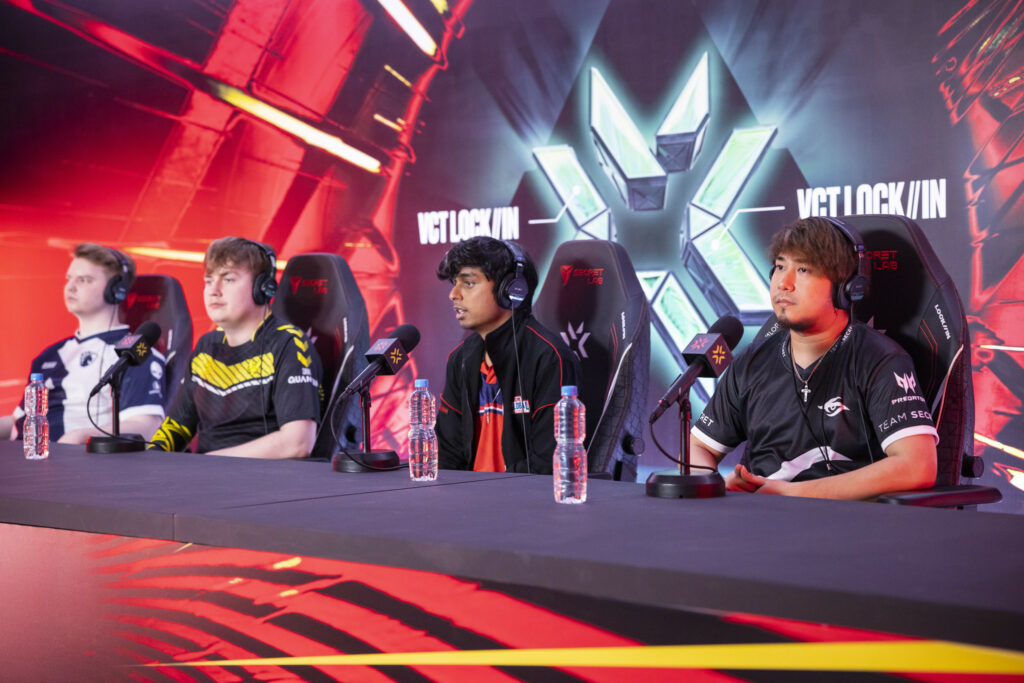 He went on to say that he has been asked this question many times. And although he understands the immense pressure that comes with representing India, SkRossi views it as a positive challenge. "I get this question a lot, like how are you? Like there's a lot of pressure on you, there's a lot of people expecting from you. I'm like, no. This is a really good chance for me."
SkRossi explained that he sees this as an opportunity to showcase his talent on the international stage, and if he can perform well, it will not only benefit him but also elevate the entire Indian esports community. "Let's say there are like 10,000 people watching me, and they want me to perform well, and if I do, it's good for me and a really good boost for Indian esports," he explained.
Furthermore, SkRossi expressed that being part of Global Esports' starting five and competing at a global level instills a great sense of pride and confidence within him. He stated, "I take it in a good way to become a superstar. If I play well, I'm a superstar. So, no pressure, all good."
---
For more insights on the Asian VALORANT scene and upcoming content like this, be sure to like and follow VALO2ASIA on Facebook, Twitter & Instagram.
---
Cover photo courtesy of Colin Young-Wolff/Riot Games