Uncertainty lingers Global Esports as the approval timeline for SkRossi's and Lightningfast's South Korean visas remains unclear ahead of the start of the VCT Pacific League.
SOUTH KOREA – The remaining five players of GE's seven-man roster will most likely take the place of starting player Ganesh "SkRossi" Gangadhar and backup player Abhirup "Lightningfast" Choudhury in the team's initial matches for the VCT Pacific League while the Indian players await approval of their visas.
According to Dr. Rushindra Sinha, CEO of Global Esports, the delay in flying the Indian players and staff to Seoul is due to the fact that Indian passport-holder visas are still being processed. The delay also impacts the CEO as well as the organization's head of esports, Vatsal Uniyal. As of now, the exact timeline for the arrival of the Indian players and staff remains uncertain. However, the CEO has stated, "as soon as we get passports back we will fly SkRossi, Lightningfast, Vatsal, and me. that could be tomorrow or the day after or next Monday or in April."
ALSO READ: FGC VALORANT Invitational 2023 Act 1 set to start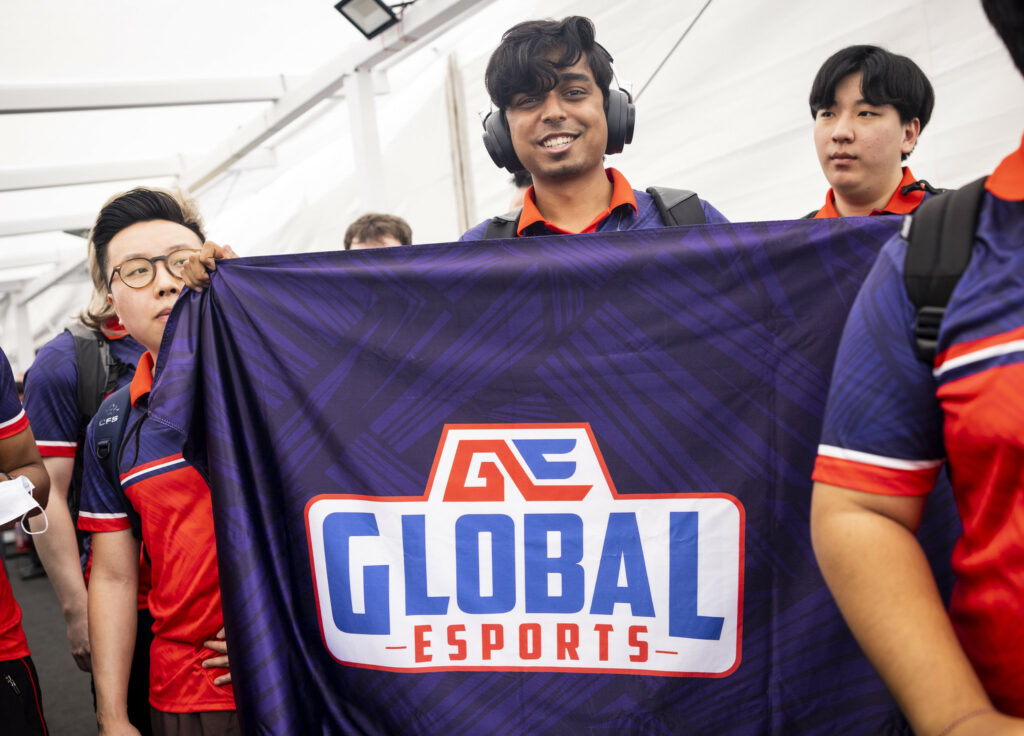 Dr. Sinha has stated that all necessary documents have already been submitted, and they are simply waiting for their passports to be returned. He added, "There's nothing left for us to do, everything has already been submitted a while ago, now we just wait for our passports to come back soon."
He also noted that the delay is not due to any fault of the players, Riot Games, or Global Esports. "It is what it is, we have to follow all processes, and sometimes it takes time, and we have to just wait and can't do anything else."
Despite this setback of SkRossi's absence as one of the starting players, Global Esports will be able to continue their campaign in the VCT Pacific League thanks to their seven-man roster, featuring the remaining five non-Indian players who have already arrived in Seoul.
Global Esports have faced a similar challenge in the past and not playing without their full potential, where they had to compete without the services of Australian player Michael "WRONSKI" Wronski at the VCT LOCK//IN tournament due to his personal issues outside of the game. 
While they await the approval of SkRossi's and Lightningfast's visas, Global Esports' roster will be: 
🇨🇦 Jordan "AYRIN" He
🇱🇦 Michael "WRONSKI" Wronski
🇮🇩 Cahya "Monyet" Nugraha
🇰🇷 Kim "t3xture" Na-ra
🇰🇷 Park "Bazzi" Jun-ki
🇮🇳 Ganesh "SkRossi" Gangadhar (Awaiting visa approval)
🇮🇳 Abhirup "Lightningfast" Choudhury (Awaiting visa approval)
🇰🇷 Hong "Eraser" Chang-pyo (Coach)
🇬🇧 Peter "Spin" Bradford (Assistant coach)
🇬🇧 Morgan "BigTime" Jay (Assistant coach)
---
For more insights on the Asian VALORANT scene and upcoming content like this, be sure to like and follow VALO2ASIA on Facebook, Twitter & Instagram.
---
Cover photo courtesy of Lance Skundrich/Riot Games