Made in Thailand have announced sweeping changes to their VALORANT roster following the end of their VCT 2023 season. 
THAILAND – Made in Thailand (MiTH) have rounded out their roster with the additions of three members from CRIT Esports, incorporating experienced talents with a promising prospect for the upcoming season.
The team that secured the first and second runners-up spots in VCL Thailand Split 1 and 2 have welcomed three new faces: two players and a coach. Three original players from MiTH's 2022 roster – Nantapol "Kongared" Boonying, Palapoom "AloNeFillz" Thaikum, and Kantapon "Kadoom" Kingthong – remain with the team. However, the other two members introduced later that year will be stepping down. 
Puwadon "b3ta" Jaisuekul has been moved to a bench position after 13 months on the active roster, while Kititkawin "PTC" Rattanasukol has chosen to rejoin his former team FULL SENSE after a season away. The open positions will be taken by CRIT Esports players Krit "Kntz" Chaiprasit and Chinnakrit "seph1roth" Phoojaroen, with the latter being brought in on loan.
ALSO READ: REPORT – Ninjas in Pyjamas to move VALORANT operations to China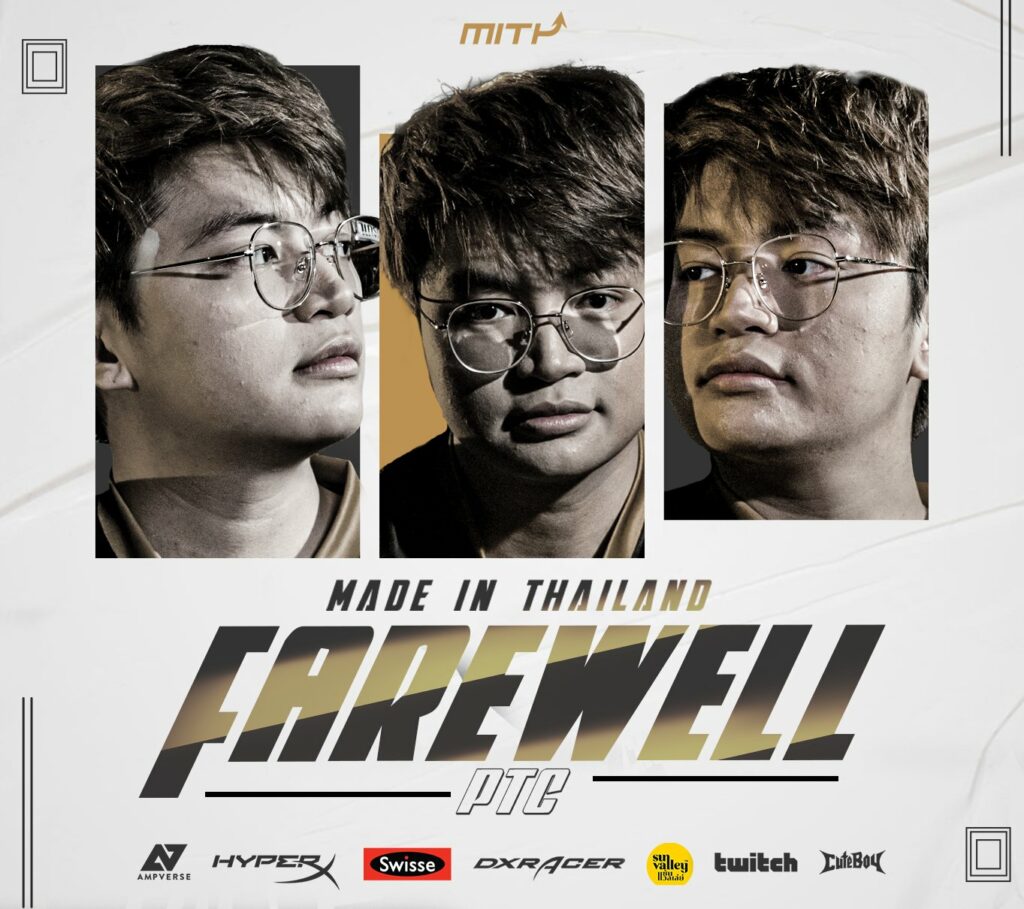 In addition to the players, Made in Thailand have also undertaken a leadership reorganization in their backroom staff, adding another member from CRIT Esports, Piyangoon "MYM" Kitisin, as their head coach. This comes as coach Sattawut "Leaf" Reathong and analyst Thanadit "Rennyy" Sakunchan make their exit. Meanwhile, Jirayu "wannafly" Meesuk, who transitioned from player to analyst late last year, continues to be part of the team.
Despite their initial success in the first split of the season, the Thai side ended the season on a sour note, having failed to qualify for the Ascension Pacific tournament on their home soil after losses to FULL SENSE and XERXIA Esports in the VCL Thailand Split 2 Playoffs.
In that particular tournament, the newly-added Kntz secured the position of the third-best player with a VLR rating of 1.18 while still with CRIT, only surpassed by Kadoom and Sharper Esport's Leviathan. On the ACS front, seph1roth held the third-highest, with an impressive average ACS of 249.7 across 561 rounds.
While Kntz and head coach MYM have been largely associated with CRIT Esports in VALORANT for a season and a significant part of their careers, they also teamed up for 13 months under Team NKT's banner. Known as one of Asia's top sides in Valve's first-person shooter, the duo reached four playoffs of the ESL Challenger Leagues in the Asia-Pacific region.
MYM's association with Team NKT traces back to the days when they were still known as NG Esports in 2020. More importantly, the 29-year-old is making a comeback to the banner he previously coached in 2018, leading to a reunion with Kongared and wannafly.
Made in Thailand's decision to acquire seph1roth on loan as early as this month could suggest they are already gearing up to begin their activities in the upcoming OFF//SEASON, a period with over 12 third-party tournaments throughout APAC available to play.
Made in Thailand are now:
🇹🇭 Nantapol "Kongared" Boonying
🇹🇭 Palapoom "AloNeFillz" Thaikum
🇹🇭 Kantapon "Kadoom" Kingthong
🇹🇭 Krit "Kntz" Chaiprasit
🇹🇭 Chinnakrit "seph1roth" Phoojaroen (on loan from CRIT)
🇹🇭 Piyangoon "MYM" Kitisin (Head coach)
🇹🇭 Jirayu "wannafly" Meesuk (Analyst)
---
For more insights on the Asian VALORANT scene and upcoming content like this, be sure to like and follow VALO2ASIA on Facebook, Twitter & Instagram.
---
Cover photo courtesy of Made in Thailand