Maru Gaming have brought their roster back up to full strength with the acquisition of Kang "BeYN" Ha-bin from DRX, completing a rebuilding phase of the squad. 
SOUTH KOREA – Maru Gaming have bought out up-and-comer Kang "BeYN" Ha-bin from his contract with DRX Academy, filling the last and final vacant spot in the lineup, the organization has announced. 
His signing brings an end to Maru Gaming's overhaul since parting ways with its roster in September last year. MG would go in a new direction and announced their return fairly recently in mid-December, with the signings of former Orangutan member Yang "Persia" Zi-on, former HolyMolly duo Park "Felix" Hyeon-ho and Ahn "Hermes" Byeong-wook, as well as former World Game Star longstanding member Kim "HANN" Dong-ho. 
ALSO READ: FULL SENSE announce finalized roster for VCT 2023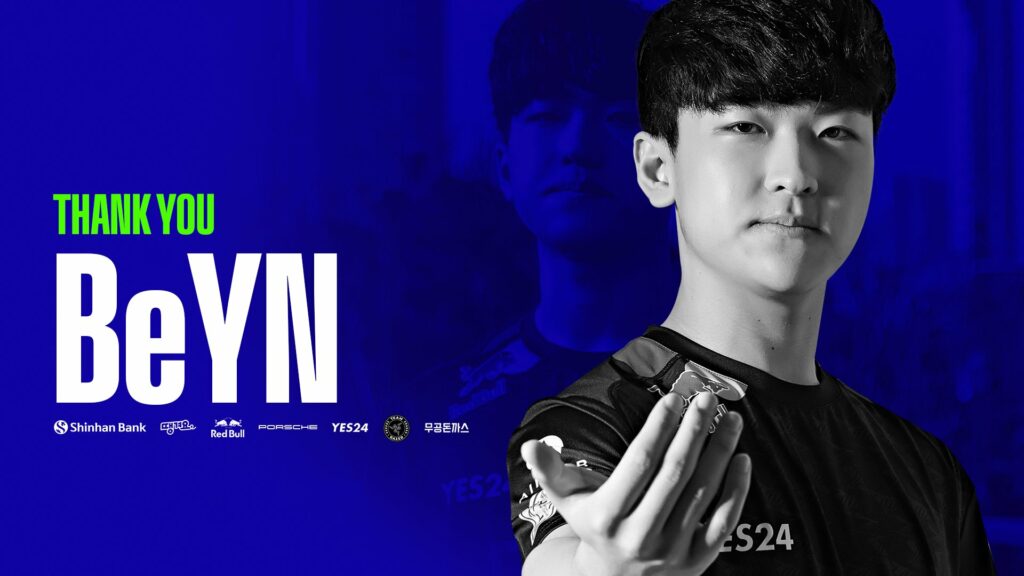 "Today, we say farewell to BeYN as he is transferred from DRX to Maru Gaming through mutual agreement. " the DRX announcement reads. "We thank BeYN for his contributions to DRX VALORANT and will cheer him on his new endeavors."
BeYN has steadily risen during his career, and the future seems promising for him. He first appeared on the radar back when DRX still competed under the banner of Vision Strikers as a trainee. However, he did not take part in the main roster's officials throughout his time there.
BeYN is no stranger to the core of the MG roster, having previously shared the same banner with Felix, Hermes, and Persia in DRX Academy, F4Q, and VVS, respectively. In November 2021, BeYN competed on mix team "VVS" for the National ShotVAL Pride tournament, where he went on to demonstrate his mechanical skill and aim with Jett and Raze, with the team coming in second after TNL Esports. There, he impressed with 242.6 ACS throughout the 252 rounds played and ranked third overall in the statistics standings. 
For the 2022 VCT Korea Stage 2 Challengers, BeYN was loaned out to streamer team F4Q, with whom he started appearing more regularly again. He played alongside Yoo "fiveK" Sung-min, Park "Estrella" Gun, and current teammate Hermes in the qualifier of the aforementioned tournament. The team did not make the cut to the main event, however, as they were eliminated in the closed stage. 
BeYN will provide an interesting base for Maru Gaming to build on, with some valuable experience from his stint under Korea's number-one team. 
Maru Gaming's first game with its new roster will take place on January 26, when the regular season of VCT Korea Split 1 begins. MG have been directly invited alongside DWG KIA, CNJ Esports, Nongshim RedForce, World Game Star, and Spear Gaming, with the remaining two joining via open qualification.
Maru Gaming now boast the following lineup:
🇰🇷 Yang "Persia" Zi-on
🇰🇷 Park "Felix" Hyeon-ho
🇰🇷 Ahn "Hermes" Byeong-wook
🇰🇷 Kim "HANN" Dong-ho
🇰🇷 Kang "BeYN" Ha-bin
---
For more insights on the Asian VALORANT scene and upcoming content like this, be sure to like and follow VALO2ASIA on Facebook, Twitter & Instagram.
---
Cover photo courtesy of Maru Gaming